#51 "Japan has a special place in my heart" – Hong Kong's JPOP loving lolita fashionistas
I first met these girls in April 2010, on my first visit to Hong Kong in about 10 years.
One of my followers on Twitter (a Japanese man) found out that I was going to Hong Kong and so introduced me to a friend (a Hong Kong girl) who introduced me to a friend of hers who happened to be a lolita fashion enthusiast. The surprising thing was, though, the Japanese guy and the Hong Kong girl had never actually met face-to-face themselves. But that's how we found each other and I guess you could say that's one of the more appropriate ways of using the internet in this modern age. When I travel overseas for work my Twitter (@sakuraitakamsa) and Facebook (Takamasa Sakurai) accounts are the two things I just can't be without.

When I mentioned that I would be going to Hong Kong a number of people made the time, regardless of it being a weekday, and held a get-together for me at a cafe.
I landed in Hong Kong and immediately after checking into my hotel I headed to the subway to the arranged meeting place, and that's where I found a familiar face waiting for me. It's because of all of these friends that I've made along the way in my travels that it always feels more like I've "come home" to each individual country rather than just having "travelled" overseas.
Connections have no borders. I know it's been said a million times, but the introverted nature of young people in Japan is cause for great concern and I really think that young people should get out there while they're young and experience the compassion of people overseas.

.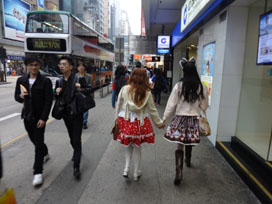 The two girls who came to meet me. It's always cute to see two Chinese girls walking along holding hands.
If you make even just one friend from overseas you begin to develop an understanding of that friend's country and the society they live in. In doing so, you also learn things and start to see things differently than the way they're portrayed in the media. It's these connections established through everyday interactions that will make the world a better place. That's the fundamental belief fueling my cultural diplomacy activities overseas. And it's all the friends and people I've met along the way that motivate me to keep doing what I'm doing.

Including the two who came to meet me, there were a total of seven kawaii Hong Kong lolitas waiting to meet me at the cafe. For the Japanese friend I was traveling with, it was his first time to ever sit down and have tea with a group of lolitas. I always think to myself, 'if only another Japanese could be here to see this,' so I was happy that for once a Japanese friend of mine actually did get to take part.

Most of the seven girls were able to speak Japanese but one girl in particular, who went by the nickname of Yamiboshi, bowled me over when she said, "Japan has a special place in my heart." I doubt there'd be a Japanese person out there who wouldn't be moved if they heard this from a non-Japanese person in a foreign country. I couldn't have been happier she felt that way about Japan.

The girls said they were huge JPOP fans so I asked them to list some of their favorite bands. ALI PROJECT, Kalafina, Minami Kuribayashi, kotoko, L'Arc-en-Ciel, May'n, Kana Nishino, Ikimonogakari, Arashi, Perfume, Ai Ozuka – just to name a few. In terms of songs, their knowledge of JPOP was far greater than mine. They even listed Kyari Pamyu Pamyu as one of their favorites.

Hong Kong's Lolita Fashionistas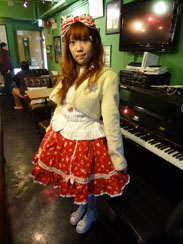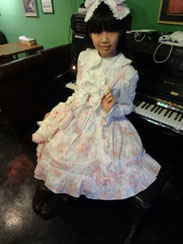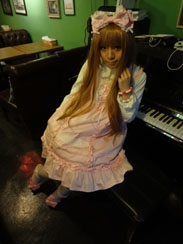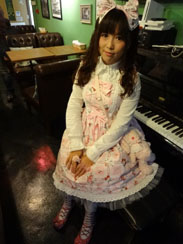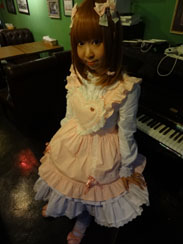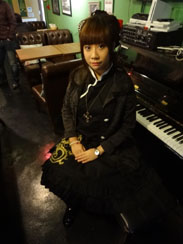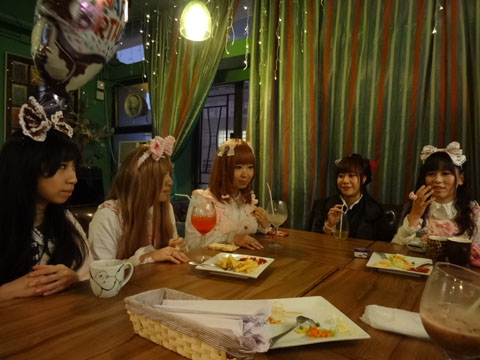 JPOP was hotly discussed over tea.
After we left the café we went to a nearby multi-tenant building called Sino Centre, where all the fans of Japanese pop culture in Hong Kong go to hang out. Put simply, it's the Nakano Broadway of Hong Kong. I was happy to find it was such a popular place but I worried just how much a presence the Japanese entertainment industry actually has over there.
K-POP has a massive lead over Japan in the international music scene and therefore a far greater number of overseas fans.
Young people overseas know much more about the Japanese music scene than we Japanese think, though. There's even a demand for it. However, there's so little interaction between Japanese artists and their international fans that when they do put on a performance overseas it makes news headlines. How they go about increasing that level of interaction with fans is not just a problem for Japan's music industry, though, South Korea's strong grasp on the international market should be of great concern to the Japanese economy as a whole.

Talking with the lolitas in Hong Kong I thought there must be more that Japan could be doing to take advantage of this city's position, not just as a part of China, but also as a central hub to Asia. These lolita fashionistas also created their own online community - currently at around 150 members. In my opinion, those 150 members are extremely important to Japan.

Heading back into the hustle and bustle of Hong Kong, we exchanged promises to meet up again one day soon.

.
'Til next we meet.
Out Every Wednesday!
Next time: Hello!Project's "Buono!" perform live in Paris!
Columnist: Sakurai Takamasa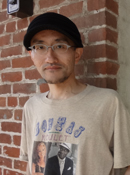 Contents Media Producer, author, journalist, managing director of Contents Street Inc. Chief Editor of iPhone magazine "Tokyo Kawaii Magazine" (ASCII Media Works), World Cosplay Summit Executive Advisor, Chief Researcher at Kodansha/Kodansha BC China Management Laboratory.
Cultural diplomat producing events in over 100 cities in 23 countries (as of July 1st, 2012). Books include "Galapagos-ka no susume" (Kodansha), "'Suteru' de shigoto wa umakuiku" (Diamond-sha), "Nihon wa anime de saiko suru
" (ASCII Shinsho), "Sekai no kawaii kakumei " (PHP Shinsho), and "Anime bunka gaiko " (Chikuma Shinsho). Writes regular columns in the weekly magazine "ASCII" and Yomiuri Shimbun.

●twitter http://twitter.com/sakuraitakamasa/