#59 Pop Culture Diplomacy pt.1 – Revelations in Saudi Arabia and the "World Kawaii Revolution" in Paris
I've been submitting "J Pop Culture Observations" on a weekly basis for the last year but the publication will come to a close with the 60th article next week and from there my new publication will begin – "Sakurai Takamasa's JAPAN! JAPAN! JAPAN!" I'll be bringing you even deeper stories of Japan's permeation into cultures and countries throughout the world and I look forward to your continued support.
So for these final two articles (this week and next week) I would like to look back on some of the turning points in my career promoting Japanese pop culture which I began in December 2007. More often than not, it's not until a certain amount of time has passed that I come to realize the significance of past events and encounters.

The first turning point came in March 2008 when I first decided to set about promoting "anime cultural diplomacy." This was during my visit to Riyadh, Saudi Arabia – the third country and fifth city I'd visited since beginning this particular line of work. Japan was chosen as a special guest country to attend a large scale Middle Eastern book fair that was being held in Riyadh and I was chosen as one of the speakers from Japan to give a presentation at the fair.
I was the only one to speak on Japanese pop culture at the event. It was even the first time for a public lecture on anime to be held in Saudi Arabia. I was both excited and anxious at the same time but that anxiety proved needless.
As men and women were prohibited from listening to the lecture in the same room they were separated into two rooms with the women watching on via a screen in the neighboring room. The screams that I heard coming from the women in the next room as I mentioned the anime titles "NARUTO" and "Fullmetal Alchemist" half way through my talk is something I'll never forget my whole life.
A number of young people came up to thank me after the presentation me and told me, "The fact we were able to have such a presentation was groundbreaking." I was just a little surprised at the time but looking back now I fully understand the weight of their feelings and their love of Japan.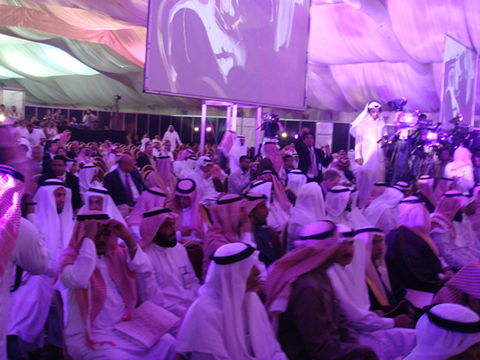 Anime cultural diplomacy presentation at the book fair in Riyadh.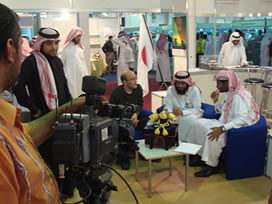 To a lot of young people all over the world, Japan is a country that exists somewhere in cyberspace. With the expansion of broadband in the 21st century anime became more accessible than ever and spread all throughout the world. And while these various countries have been interacting with Japanese people online, most have never even seen a real-life Japanese person. They sit at their computers but really they're just waiting for the day when they get the chance to experience "real" Japan.
For those around my age, I want you to recall the social phenomenon that was created by The Beatles visit to Japan. It wouldn't have happened if the Japanese youth hadn't been waiting for such a presence to come along.
Today, the bonds that tether Japan to the rest of the world haven't changed. Japan and the world are connected together through the internet. It happened while Japanese people didn't even know it was happening.
All these youth who are waiting for Japan, leave their rooms and they get together. If something's going to happen to better the future, let's be that first step. That's what I decided in Riyadh.
This was the beginning of my anime cultural diplomacy (written in more detail in my book, "Anime bunka gaiko" (Chikumashinsho)).

Four years on from then the anime cultural diplomacy situation changed in a big way, for the better. You can read about my following visit to the Middle East this year in my previous article (link below).
The second turning point in my pop culture diplomacy role came 4 months after my visit to Saudi Arabi, this time on visit to Paris.

Paris' "Japan Expo" is unbelievable. That's the kind of rumor I had heard but when I went to check it out for myself I found the real situation far exceeded that of the rumors. First and foremost, the number of cosplayers is astounding. But the thing that surprised me most was all the goth-lolitas and seifuku girls who are obviously consuming and re-creating Japanese fashion.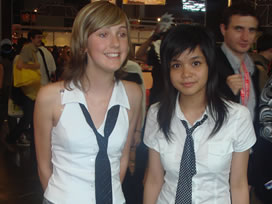 "Sekai Kawaii Kakumei" (world kawaii revolution) at the 2008 Paris "Japan Expo"
"Kawaii ne"
When I walked up to a few of them and said this in Japanese, they looked over-the-moon.
This was the first time I discovered that "kawaii" had become a universal word.

"I want to be Japanese"
I also met some girls who told me this. These Paris girls had a serious yearning for Japan. I was raised on American and French culture so this came as a shock to say the least.
When did the world become like this?
Now there are quite a number of Japanese people who attend the Paris Japan Expo and attend stalls, etc., but back in 2008 the Japanese presence was still quite sparse. It was here that I realized Japan is at the center of a phenomenon that I've come to call the "world kawaii revolution," and I find it somewhat fateful and ironic that the place I realized this just happened to be in Paris – the birthplace of the French Revolution.
It was the impact of what I witnessed in Paris that provided the inspiration for the establishment of the "kawaii ambassadors" – a joint project with the Ministry of Foreign Affairs enacted the following year. (You can read about this is more detail in another of my publications, "Sekai Kawaii Kakumei" (PHP shinsho))
In 2009 I spent a year touring the globe with said kawaii ambassadors. But I'll discuss that further next week.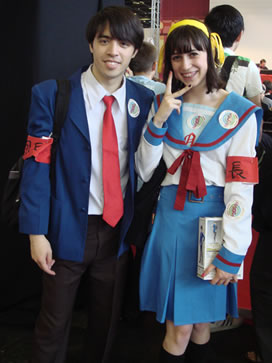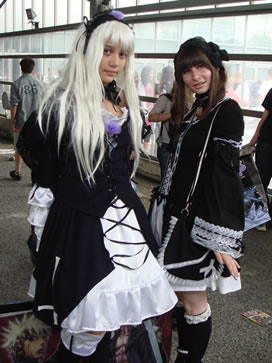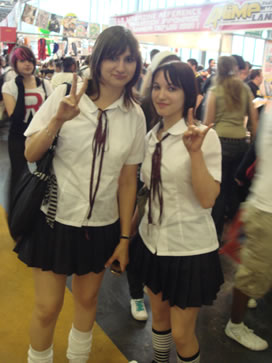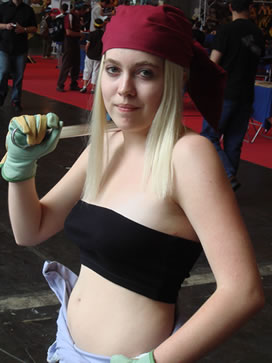 Out Every Wednesday!
Next time: "J POP CULTURE Observations" finale! Touring the globe with the Kawaii Ambassadors, embarking on pop cultural diplomacy with China, and encounters with Japanese idols.
Columnist: Sakurai Takamasa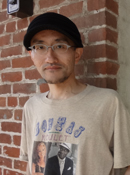 Contents Media Producer, author, journalist, managing director of Contents Street Inc. Chief Editor of iPhone magazine "Tokyo Kawaii Magazine" (ASCII Media Works), World Cosplay Summit Executive Advisor, Chief Researcher at Kodansha/Kodansha BC China Management Laboratory.
Cultural diplomat producing events in over 100 cities in 23 countries (as of July 1st, 2012). Books include "Galapagos-ka no susume" (Kodansha), "'Suteru' de shigoto wa umakuiku" (Diamond-sha), "Nihon wa anime de saiko suru
" (ASCII Shinsho), "Sekai no kawaii kakumei " (PHP Shinsho), and "Anime bunka gaiko " (Chikuma Shinsho). Writes regular columns in the weekly magazine "ASCII" and Yomiuri Shimbun.

●twitter http://twitter.com/sakuraitakamasa/