#60 Pop Culture Diplomacy pt.2 - Touring the globe with the Kawaii Ambassadors, visits to China, and encounters with Japanese idols
French girls screaming out "I want to be Japanese!" at Paris' Japan Expo in July 2008 was one of the events leading to the creation of the Ministry of Foreign Affairs' "Kawaii Ambassador" project (for more on the establishment of the Kawaii Ambassadors, see my book, "Suteru de shigoto ha umaku iku" (Diamond sha), and for more on my travels with the Kawaii Ambassadors – "Nippon wa anime de saikou suru" (ASCII shinsho)).

In 2009 I spent a year travelling around the world with the three Kawaii Ambassadors.
My travels with the charismatic Lolita, Misako Aoki, were particularly memorable as we traveled to 11 cities in 6 different countries: Paris–Rome–Incheon–Seoul–Rome–Barcelona–Moscow–São Paulo–Rio de Janeiro–Recife–Brasília. For a significant number of days in the year these three lugged suitcases around with me, helping spread the word about Japanese culture throughout the world.
Recife in Brazil was particularly memorable with some 20,000 people gathering before us. We asked the audience, "Nihon ga suki desu ka~?" (Do you like Japan?) and I wish all of Japan could have been there to hear the crowd scream out, "Si~!" (Yes!) The Brazil leg lasted 11 nights and 14 days, no break. And we had just come from Moscow so there was a 40 degree difference in temperature. Looking back now I'm impressed I even managed to get through it. But it's all thanks to the support from all the people who came out to see us at our various destinations that we were able to push through and persevere.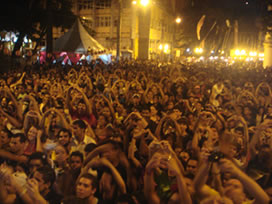 Recife, Brazil. Making heart signs with an audience of 20,000.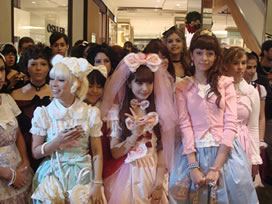 Brasilia. Putting on a show at a shopping center with the lolitas of Brazil.
I have fond memories of all the cities and countries I've visited in my travels (and I've made so many friends along the way too!) but another standout for me would have to be the trip to Moscow in October 2009. Russia is a neighboring country to Japan but the truth is, for Japanese people, there's still quite a vast psychological distance between the two countries.
Each year Russia hosts the "J FEST" festival (formerly "Japan Pop Culture Festival") and it was at this event, being thanked by all the visitors and being told, "come back again" that almost brought a tear to my eye and is one memory I'll never forget.
For more on J FEST see the article below.
#43 From Russia to Japan with Love: Moscow's J FEST!
http://asianbeat.com/en/jpopculture/jpc043.html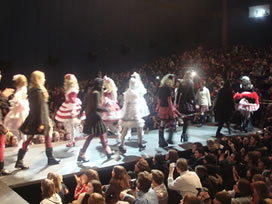 Moscow. Russian girls in the Harajuku fashion show.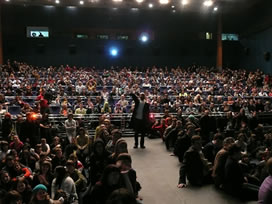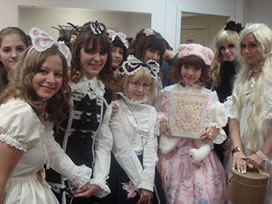 Moscow. Russian lolitas with Kawaii Ambassador, Misako Aoki.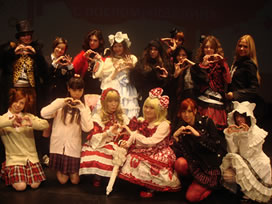 Moscow. Japan fans at the Japan Pop Culture Festival.
After a year with the Kawaii Ambassadors I then moved on to my next big project – China.
With all the information and experience gained from traveling to countries scattered all over the globe I then took these experiences and turned my focus towards China. This had been the plan from the beginning though. (For more on my travels and experiences in China see my book "Galapagos-ka no suzume" (Kodansha).)
In January 2010 I traveled around Beijing, Shenyang, Chongqing and Shanghai by myself promoting Japanese pop culture to China but I also made a lot of friends along the way and they now lend me their support whenever I visit China on cultural diplomacy activities.
As many will be well aware, the relationship between Japan and China is at times a little shaky. But there's another side of life that isn't portrayed in the media and it was on visit to China in April 2012 that I realized this.
You have the events that are portrayed in the media and then you have the everyday – the side of China that I've come to know well with my interactions with a great number of youth in my travels. Both are real but I believe it's the everyday that has the power to shape the future.
"Spread some of the positive news about Japan and China when you go back to Japan."
This is what some of the anime cosplayers in China told me and as a journalist I feel it's my duty to report back on what's really happening in China right now.
For more on this episode see the article (link) below.
#11 Waiting in Line for Two Hours! Shanghai's COMICUP is Thriving!
http://asianbeat.com/en/jpopculture/jpc011.html
In 2010 I made my third visit to the Japan Expo and it was a particular live event that I saw here that changed my life in a big way. Morning Musume's live performance in Paris. The events that followed I've written about in this column over and over.
If I hadn't been there to see that performance I probably never would have been as involved with working with Japanese idols as I am now and the event I put together in Harbin probably never would have happened. Life is full of surprises.
Idols are treasures of Japan and hope for the future.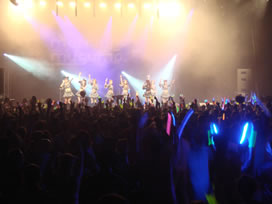 Morning Musume live in Paris.
Out Every Wednesday!
Next time: Interview with much adored singer and voice actress, Minori Chihara, in the first installment of my new column, "Sakurai Takamasa's JAPAN! JAPAN! JAPAN!"
Columnist: Sakurai Takamasa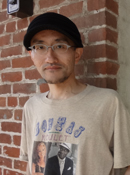 Contents Media Producer, author, journalist, managing director of Contents Street Inc. Chief Editor of iPhone magazine "Tokyo Kawaii Magazine" (ASCII Media Works), World Cosplay Summit Executive Advisor, Chief Researcher at Kodansha/Kodansha BC China Management Laboratory.
Cultural diplomat producing events in over 100 cities in 23 countries (as of July 1st, 2012). Books include "Galapagos-ka no susume" (Kodansha), "'Suteru' de shigoto wa umakuiku" (Diamond-sha), "Nihon wa anime de saiko suru
" (ASCII Shinsho), "Sekai no kawaii kakumei " (PHP Shinsho), and "Anime bunka gaiko " (Chikuma Shinsho). Writes regular columns in the weekly magazine "ASCII" and Yomiuri Shimbun.

●twitter http://twitter.com/sakuraitakamasa/