[Higashi Ward, Fukuoka City] Kashiikaen - INORU-mination Hikari no Orizuru -

Glowing Orizuru pyramid made for the theme "prayer"!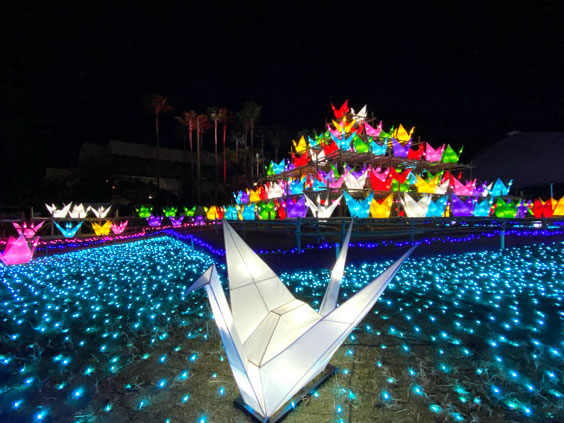 "Kashiikaen Sylvanian Garden" is an amusement park that can be reached in about 20 minutes from the centre of Fukuoka City. What you will see there now is the wonderful illumination with as many as 700,000 LED lights! This year, being the 4th year of the event, and going through the COVID-19 pandemic, the illumination is set with the theme of "prayer" and named "INORU-mination Hikari no Orizuru (origami crane)", as if saying prayers for a bright future in company with numerous beautiful glowing lights! The biggest highlight is the decoration of 175 big glowing Orizuru, which act as a symbol of peace. You will definitely be surprised by the 8m long breathtakingly beautiful Orizuru pyramid too! Around the Orizuru are dimly "bamboo lights" that give a dreamlike solemn atmosphere. Time seems to pass quickly here. How about a romantic night walk at Kashiikaen?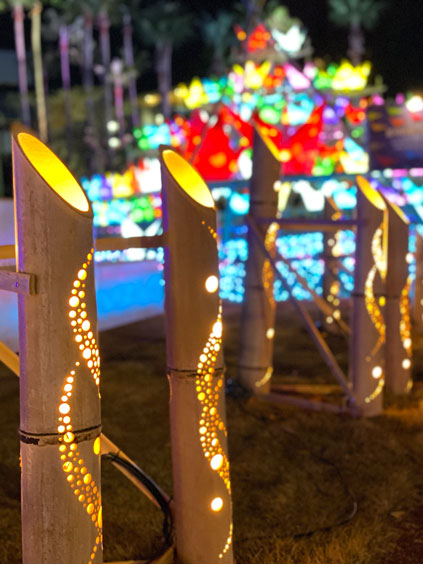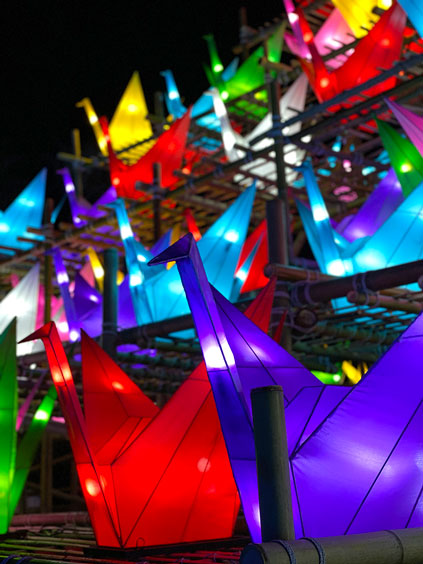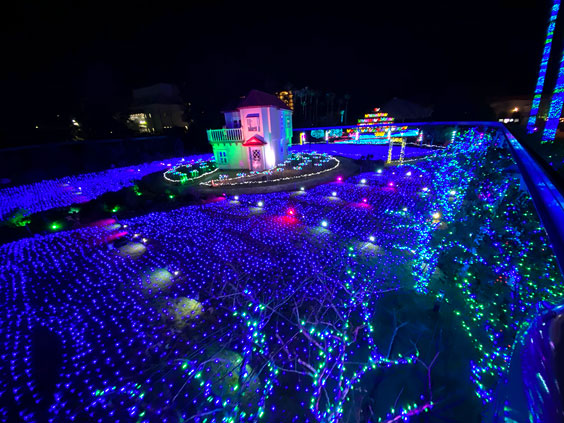 The "Hakata Blue Illumination". Try "Sky Drive" as you will be able to see the entire park♪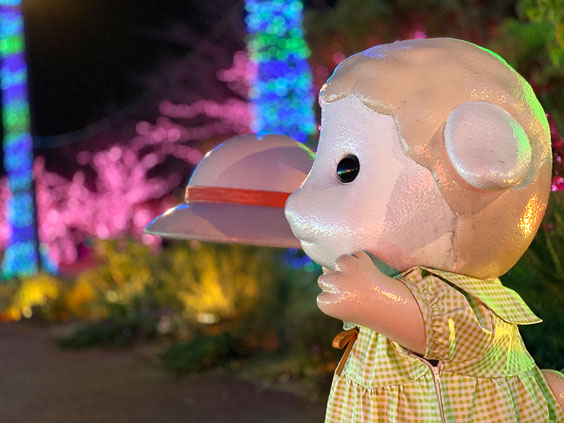 The light up of cute "Sylvanian Families" (popular dollhouse collection) animals can be seen here too!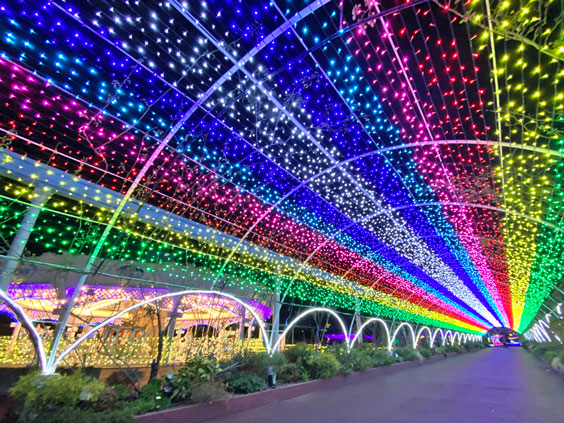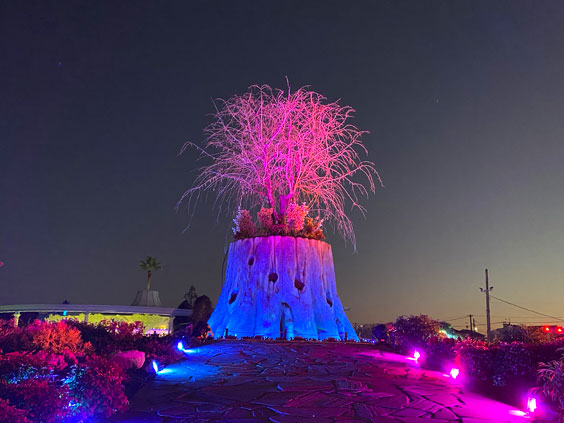 The symbol of the flower garden, the "Flower Tower", looks completely different from daytime.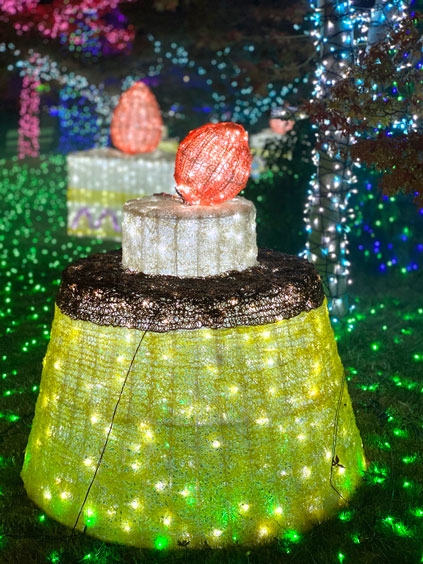 Look at these lovely shining desserts! There is a sweet scent in the air too♪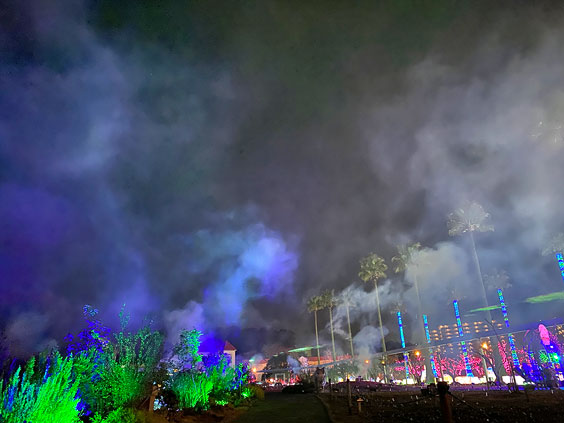 The amazing laser show created by full-colour laser and smoke machine!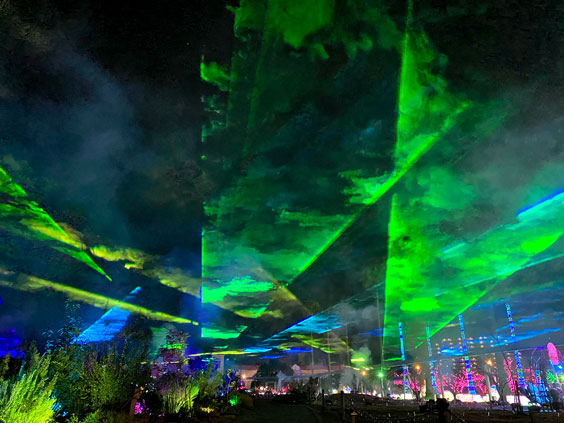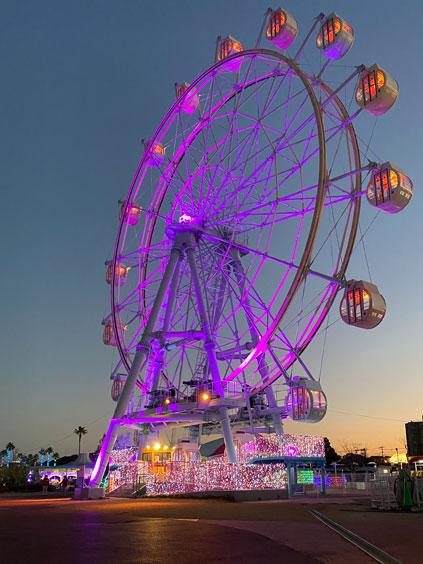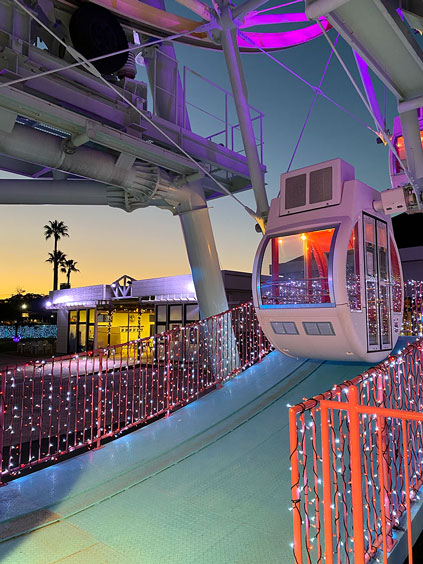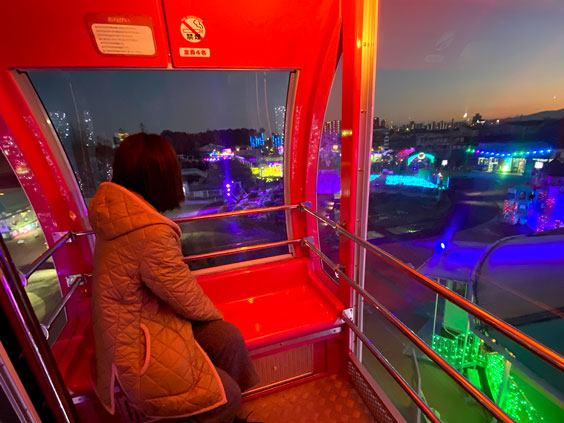 Take a ride on the Ferris wheel and you will get a panoramic view of the Kashiikaen illuminations as well as scenery of the suburbs. How impressive!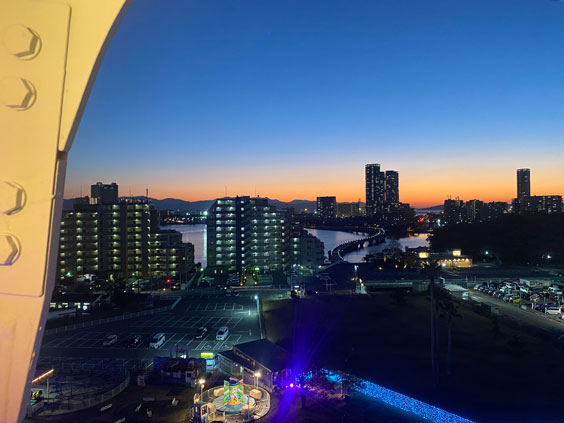 INORU-mination Hikari no Orizuru
- Address: Kashiikaen Sylvanian Garden / かしいかえん シルバニアガーデン (7-2-1 Kasumigaoka, Higashi-ku, Fukuoka-shi Japan)
- Date: Saturday 7th November 2020 - Tuesday 6th April 2021
*Closed every Thursday but open on 24th December, 11th February (public holiday). It will also be closed on 1st January (Friday) & 24th February (Wednesday).
- Light up time: 17:00 - 20:30
- Fees: In addition to the admission fee, additional fee is required for each attraction. Please check the official website for more details.
- Official Website:
https://www.kashiikaen.com/
- Twitter:
@Kashiikaen_S
- Facebook:
@kashiikaen
- Instagram:
@kashiikaen
Related Articles