ROMEO Showcase in Fukuoka, Live Report(1/17)

This fresh faced boy band having been gaining a lot attention in the K-POP world! This was their first visit to Fukuoka!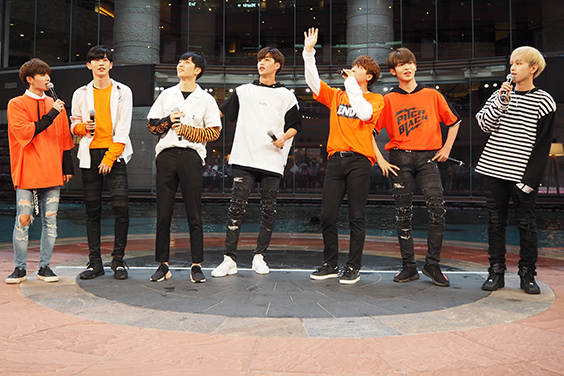 Ahead of the debut release in Japan on 19th July, the seven piece Korean boy band "ROMEO" have been on a promotional tour of Japan that has taken them all the way from Sapporo to Fukuoka. They have been getting huge levels of attention back in their home country and have even performed at Korea's largest music festival "드림콘서트" (Dream Concert) two years running. Even though they haven't officially released a track in Japan, a big crowd turned out to see their first ever showcase in Fukuoka! Please enjoy our report on their dynamic performance, which was filled with powerful dance routines and awesome vocals!
Related Articles

External Links