At the Venue(1/12)

A lovely, cozy tea party!
The "Lolita Tea Party in Fukuoka 2016" got underway with a Misako Aoki talk hosted by vanilla. They were a perfect match and fed off each other effortlessly. There were so many great attractions during the event, including an impressive fashion contest for the participants. The OMULA BEAUTY CREATES were also present to help give some international students lolita makeovers, while Misako Aoki was on hand to gave tips on hair-styling and how to strike a lolita pose during a mini-lecture.

The entire venue was buzzing with excitement! By the end of the day, all the guests had forged new friendships with their fellow lolitas. There were even chances to chat with Misako Aoki and vanilla. It truly was a lovely, cozy tea party for all concerned!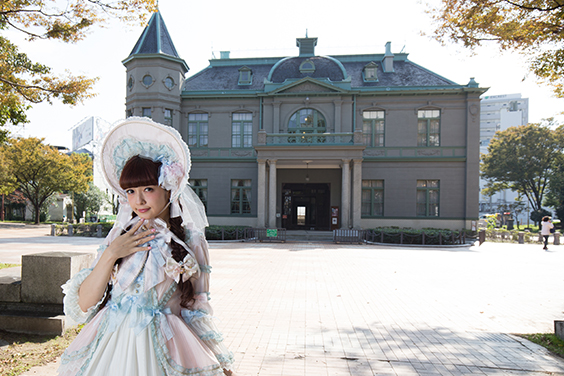 The venue for the tea party was the modern yet retro JACQUES MONOD cafe restaurant, which used to be located on the first floor of the "KIHINKAN KYUU FUKUOKAKEN KOUKAIDO." (*Closed in January 2017)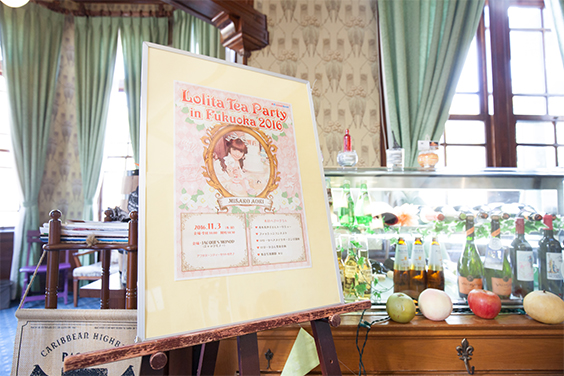 vanilla Fukazawa was the host and moderator for the party. Based in Fukuoka, she MCs various events, hosts radio shows, and is active across all forms media.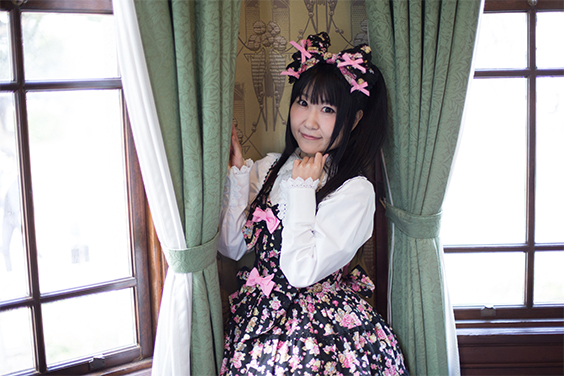 vanilla also loves lolita fashion!