TGC KITAKYUSHU2015 by TOKYO GIRLS COLLECTION Photo Report

"takagi presents TGC KITAKYUSHU 2015 by TOKYO GIRLS COLLECTION"
Date: Oct 17th (Sat) 2015 Doors opened: 13:00 Show started: 15:00
Venue: West Japan General Exhibition Center Annex
3-81, Asano, Kokurakita-ku, Kitakyushu-shi, Fukuoka-ken
Organizer: TOKYO GIRLS COLLECTION Planning committee

TGC (TOKYO GIRLS COLLECTION) landed in Kitakyushu for the first time!
This event was TGC's first "Chihou Sousei Project (Regional Generation Project)," it took place in the West Japan General Exhibition Center Annex, and with models, artists, special guests, as well as around 11,800 participants in attendance, the venue was filled with "Girl Power!"

In this report we will bring the excitement from the venue straight to our readers!
There was lots of attractions, such as live performances by various artists, as well as a show featuring top models. And you also have to check-out our coverage of the "FUKUOKA KIMONO COLLECTION," which starred the likes of GENKING, Arie Mizusawa, and Mirei Kiritani. Be sure not to miss-out!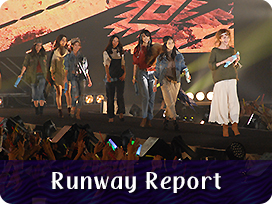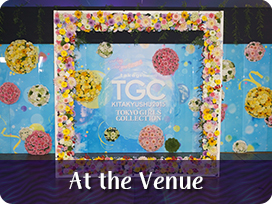 What is the Tokyo Girls Collection?

Since starting in August 2005, under the banner "Taking Japanese Girls Culture to the Rest of the World," this massive fashion festival has been held twice a year. Around 100 popular, distinctive Japanese models have appeared at the event, and starting with a fashion show that displays Japanese "real clothes," there is a huge range of attractions inside that are unique to TGC, such as live music from top artists, a special stage featuring some of the most in-demand guests, as well as booths where visitors can "touch and try" different items that are currently popular. The show has also garnered attention both domestically and from abroad, as it also operates as an E-commerce event, giving guests the chance to buy the clothes that the models are wearing on their mobile devices!

About the "Chihou Sousei Project (Regional Generation Project)?"

As part of the "Regional Industry Revitalization Project (predecessor)," the TGC has been setting up promotion booths and holding stage presentations at venues, as well as hosting TGC events in Nagoya, Okinawa, and Fukushima in order to stimulate local industry through out Japan since the "Naikakukanbou Chiiki no Genki Saisei Jigyou - Fukui ken Sabae shi Megane (Cabinet Secretariat: Revitalization of Local Industry - Fukui Prefecture, Sabae City's Glasses)" in March 2009.

From now, under the name "TGC," collaborations with cities throughout the country are being pursued and developed, aiming to stimulate the economies of local regions. Whilst bringing "the latest from Tokyo" to girls who cannot make it to the Tokyo Girls Collection, TGC will spread the charming allure of local regions and areas.
Related Articles
PRESENTS
All the info. on asianbeat's present campaign!