#2 Joint Concert in Paris! ℃-ute and Berryz Kobo. Find out how both groups feel!(1/3)

It's now almost one year on from ℃-ute's first international concert. One year ago the group's dreams came true with their first gig abroad in Paris. It feels like it was only yesterday, but maybe that's just because of how fired up I was, just like ℃-ute themselves and the crowd: everyone felt the same heat. This year July 3, almost exactly one year on from the first concert, will see rivals Berryz Kobo and ℃-ute both from the Hello! Project go on stage together in Paris. This article is an interview with members of both performing groups.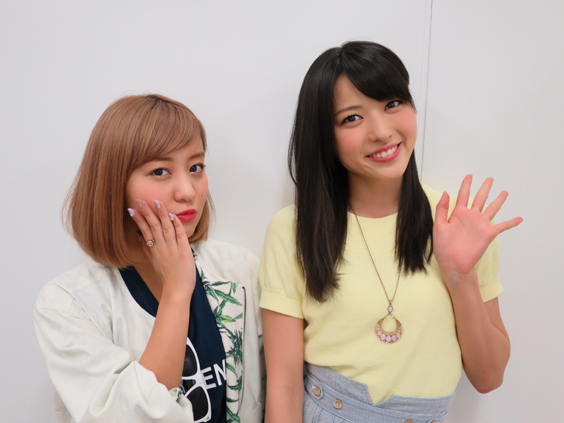 ▲℃-ute(Left: Mai Hagiwara, Right: Maimi Yajima)
The location of the double concert in July is full of memories for me. It's the place where the world's biggest Japan pop culture event, the Japan Expo, holds its own concerts. Alongside the expo the concert venue puts on gigs for around 25-45 Euro. In 2010 in the exact same place, in the exact same way, I saw the platinum age Morning Musume。perform for the first time, led by Ai Takahashi. I've written about the impact this had on me many times in my column writing. Now it's four years since I've seen a gig featuring a pair of Hello! Project groups just like Morning Musume。. The suspense is killing me.
Unlike Berryz Kobo who are well versed in the world of international concerts, Paris 2013 was the very first time for ℃-ute. Is there anything you didn't manage to do at the last Paris gig?
Hagiwara
"Last time I kept thinking 'I gotta show them ℃-ute, I gotta show them ℃-ute' and I got really worked up. This time I want to be a little more relaxed, and perform even with the nerves."
Yajima
"Before I wanted to try my hardest in front of everyone, you know, people that we don't see, and I think I pushed too hard. Now I want to show them what ℃-ute is always like."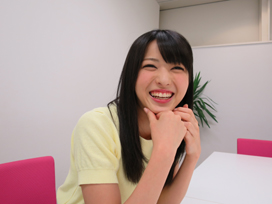 ▲Maimi Yajima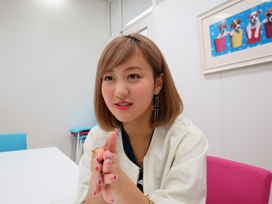 ▲Mai Hagiwara
Berryz Kobo is a little different. They have an abundance of experience performing abroad but this will be their first time in Europe. I asked their leader Saki Shimizu and Maasa Sudo about it.
Shimizu "I've wanted to do a gig in Europe for a long time and it's finally coming true for me after 10 years. ℃-ute did last years live first but I don't want to show the difference between a first and a second performance. There's no way we're losing to ℃-ute!"
Sudo "As well as the concert, July 3 is my birthday. It's probably the first and the last time I'll spend my birthday abroad performing like this. I definitely think it's going to be a great day, if I do say so myself!"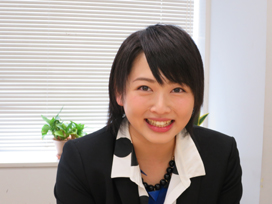 ▲Maasa Sudo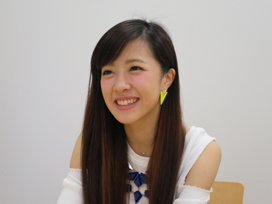 ▲Saki Shimizu
Berryz Kobo and ℃-ute are good friends and will be putting on one intense gig. They went to the same auditions and ended up in different groups which then continued on as idols for over 10 years. You can't say they've had smooth sailing, in fact they've weathered their fair share of storms. However, that's the very reason these girls are strong enough to have lived through the sengoku or "civil war" age of the idol groups, and can compete on the world stage.