#4 Morning Musume。'14 Teen Member Haruna Iikubo Shares her Love of Showa Period Manga with the World(1/3)

There are now two to three generations of people in Japan and around the world who have grown up reading and watching Japanese manga and anime. You see a lot of parents with children in tow at anime events overseas and it's not that uncommon to see parent/child cosplayers, even.
Secretly reading manga while being told off by one's parents is something we can all relate to, and it's stories like these and even the more irregular situations that are becoming more and more global.
"Reading manga will make you stupid."
There was even a time when people in Japan had narrow-minded opinions about manga such as this. But now the younger generations are heralding in a new era for manga, and this is no more evident than in Morning Musume。'14's Haruna Iikubo.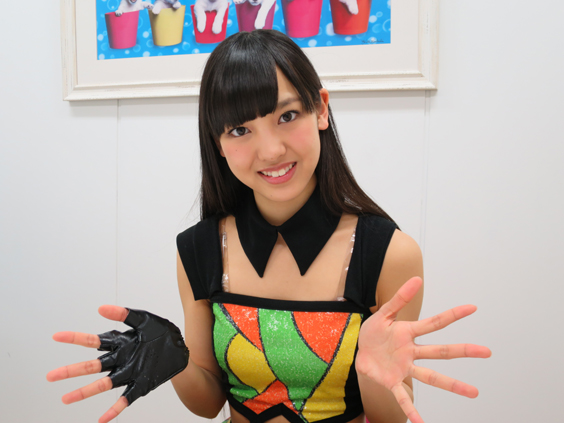 ▲Haruna Iikubo
Iikubo's love of manga comes from her parents. There was always manga around the house, so she grew up reading it from a very early age. I've spoken with Iikubo about manga on several occasions in the past, but I thought I would take the opportunity to relay her feelings about manga directly and interview her for his column.
Even if they're titles you've never heard of, Iikubo's thoughts on manga connects more or less back to the root of people's love of Japanese manga the world over.
If you go to a bookstore overseas, you can find a "MANGA" section separate to the "COMIC" section and arranged by Japanese alphabet. Not only do people overseas acknowledge manga as a category of its own, the very name itself is now just a regular word.
"It was definitely my parents' influence that first brought me to manga. Our house is full of manga that they love and I've been an avid reader myself for as long as I can remember. When I was in elementary school, I would play outside during the day, come home at 5pm and read manga until the anime shows began at 6.
My dad collected shonen manga (manga targeted for younger boys) and my mom, shojo manga (manga targeted for younger girls), so I would read both. And that habit of reading manga in any spare time I have still continues to this day.
The titles from my mom's manga collection that influenced me includes Chie Shinohara's "Yami no Purple Eyes," "Umi no Yami" and "Tsuki no Kage"; Taku Tsunugi's "Hot Road" and "Matataki mo sezu"; and Hiromi Mashiba's "Hitomi Ippai no Namida.
I also love manga and novels by Mito Orihara. I ball my eyes out even when I re-read them now.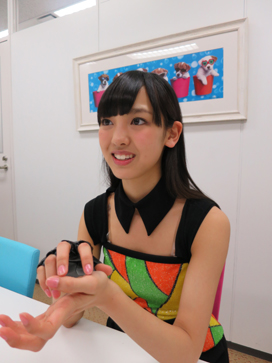 I love Showa period manga and other older manga, but at the time my friends were all into the latest, popular titles so I would read those manga, too. I really liked Kiyoko Arai's "Dr. Rin ni Kiitemite!" and Natsumi Matsumoto's "Saint Dragon Girl."
In saying that though, at the time, I don't think I really consciously differentiated between older manga and modern day manga. At any rate, I was a manga addict and when my mom told me "Hurry up and go to bed," sometimes I would go to bed and just keep reading by moonlight."

We don't have anything like Japanese idols in our country. This is something that I often hear idol fans overseas say. On stage they're perfection, but then in their blogs, they show us that they're really just the same as we are.