#16 Finding Joy in the World of Paintings: From Modern Art to Art Galleries - My Latest Interview with Ayaka Wada(1/3)

"Sakurai-san, I can finally appreciate contemporary art!"
This is what Ayaka Wada, the leader of idol group, ANGERME, suddenly reported to me one day. I've been working with Ayaka on art history related activities for over a year now and whenever we talked about contemporary art she would always tell me, "Contemporary art is just something that I don't think I will ever enjoy…" so it was like she did a complete 180. In saying that, though, she was quite inspired by Manet, the father of the impressionist movement, and his "Black World" that she saw at an art museum she happened to go one day, but instead of getting more into impressionist works, for some reason she went back to Rembrandt and her interests have gradually brought her to the impressionist movement from there. So I had some inkling that one day she would tell me about her interest in contemporary art as well.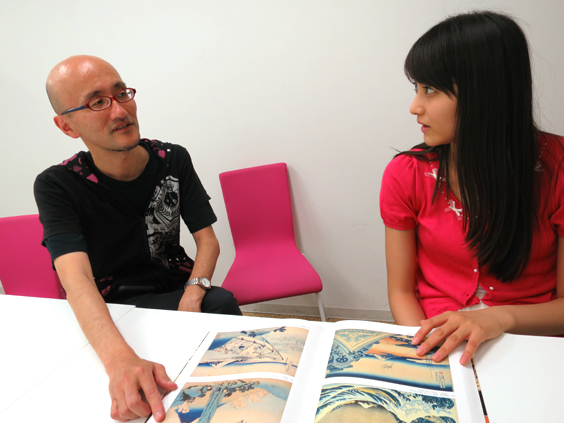 ▲ Our "Ukiyo-e" meeting.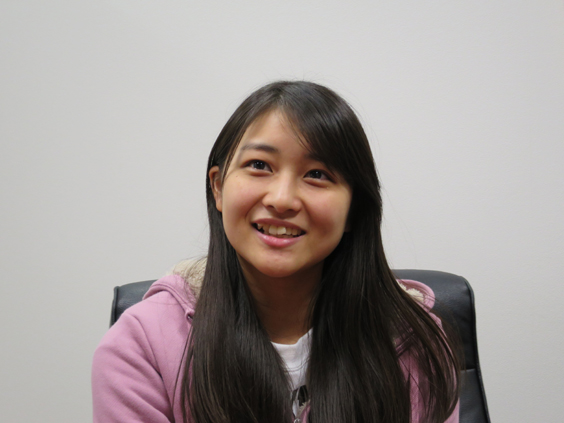 ▲Ayaka Wada
"The Andy Warhol exhibit was a lot of fun!" Since spring 2014, from around the time when she went to the Warhol exhibit, I thought that Ayaka might have developed an interest in contemporary art, and sure enough, she had. This is a girl who is determined to study impressionists at university, is passionate about Buddhist sculptures, and now can discuss contemporary art as well. Her curiosity for all things art is like a dry sponge absorbing water. Here is what she had to say about her newfound interest in contemporary art.
"I've always been intrigued by Warhol. I thought his works were interesting and stylish. But I could never really get into any other contemporary art. But then I went to the Andy Warhol exhibit that was held at the Mori Art Museum this year, and I really did enjoy it. They had his "Marilyn Monroe," the "Campbell's Soup Cans," the "cow wallpaper." It was stylish and pop and really kawaii! Even from the time when I didn't know who Warhol was, I had seen his works used in designs before and as I was looking around at the exhibit I was like, "Wait, I know this one. So this was Andy Warhol!" And it occurred to me, if I just went to see a few more contemporary art exhibitions, I would probably enjoy those too."
Then, from August 1st to November 3rd 2014, the Yokohama Museum of Art and the surrounding areas held the "Yokohama Triennale." The triennale is an art exhibition that is held once every three years. Various other triennales are held all over Japan as well.
"I've learnt that contemporary art reflects what the artist felt in the social climate of the particular time in which they painted their work. It's not a story or a scenic work, but an expose of social issues or what the artist thought were issues at the time. The connection to society is fascinating and it really makes you think. It was here at the Yokohama Triennale that I realized how wonderful and interesting contemporary art is."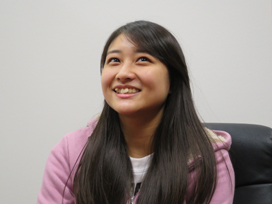 Ayaka's favorite three art works at the "Yokohama Triennale."
(Photo: Ayaka Wada)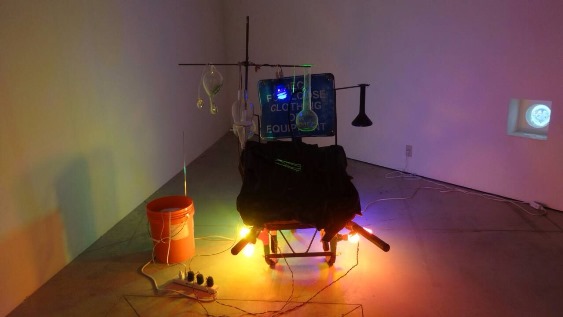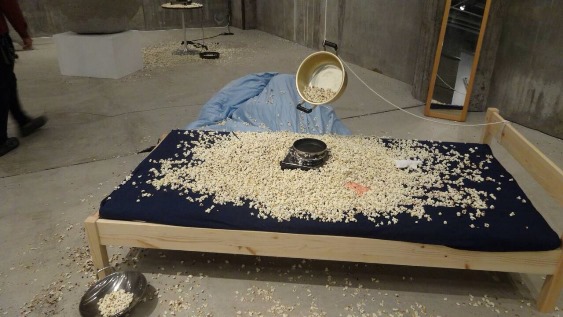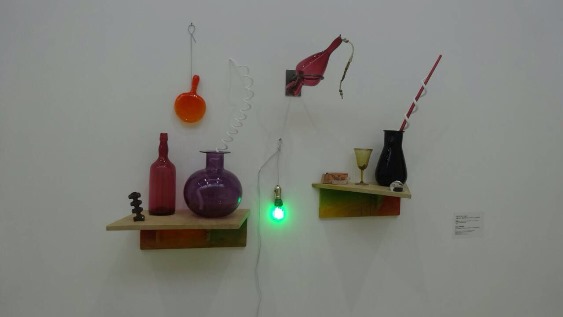 PRESENTS
All the info. on asianbeat's present campaign!