#36 ℃-ute in Mexico (Part 2) – Special Talk with the Japanese Ambassador to Mexico: "As the Japanese Ambassador, I'm Grateful to ℃-ute for all the Friends You Have Made for Japan."(1/4)

Talking Cultural Diplomacy at the Ambassador's Residence
For many years now, I've experienced how passionate Mexican fans can be, and the day after their first, and very moving, Mexican concert, the ℃-ute members and myself attended the residence of Akira Yamada, the Japanese ambassador to Mexico, where Yamada-san and ℃-ute held a special talk.
To me, Yamada-san has been both a mentor and ally in cultural diplomacy, ever since we met in Madrid in July 2008, when he was serving as a diplomat to the Japanese embassy in Spain. The very basis of diplomacy is how to go about getting others to like the country you're from. And it is on this principle that I base my own endeavors in cultural diplomacy as well. This talk was an opportunity for me to introduce Yamada-san to ℃-ute – both of whom I regard as important colleagues in cultural diplomacy.
℃-ute might be a leading idol group, used to performing on big stages, but it's not everyday you're invited for a chat to an ambassador's official residence, so you could tell they were a little nervous. The talk began with Yamada-san speaking genially about diplomacy.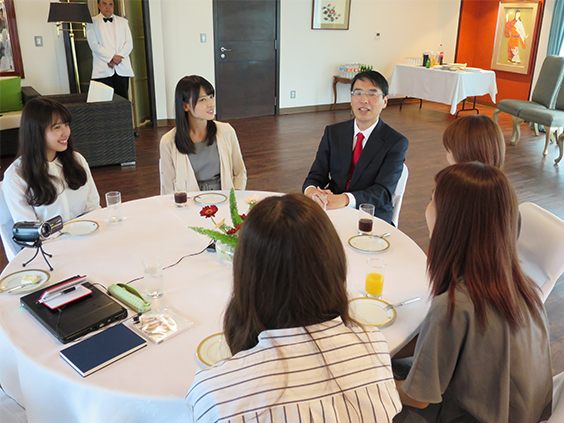 Japanese Ambassador to Mexico, Akira Yamada, talking with ℃-ute.
Yamada "On behalf of all the Mexican fans, I want to express my gratitude to you all for making the trip out to Mexico to see us. The fans here have really been waiting a long time to see you. All the people who thought this might be their only chance to ever see you came out for it. They got to see you sing and dance in person, and you even held a handshake session. No one will forget this day and I think they have all come to like ℃-ute and Japan even more.
Put simply, the goal of diplomacy is to make friends with lots of countries. And a country is founded on the people in it. So getting a whole lot of people in Mexico to like Japan is diplomacy. There are various ways to get people to like Japan. It might be through manga or anime or idols. But thanks to you, making the trip to Mexico to see us, I think fans will start to like Japan even more, and the fans that came to the concert will then probably go and tell all their friends about it, too. As the Japanese Ambassador, I'm grateful to ℃-ute for all the friends you have made for Japan.
It's the constant build up of little things like this that eventually lead to stronger bonds between countries."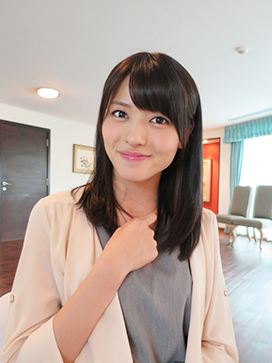 Maimi Yajima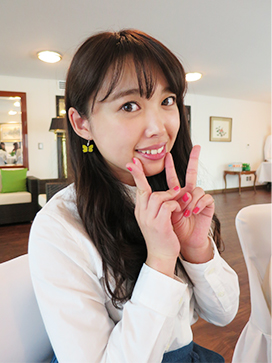 Saki Nakajima
Yajima "We also really want everyone overseas to like Japan. But even the Mexican fans, I heard they got advice beforehand about how they should behave during the concert and they made sure they were nice to all the fans that came from Japan, so they want to get us to like Mexico, too. That attitude just makes you feel so good, and I hope to return the favor to the people of Mexico when they come to Japan. We want to get involved in more activities that help bring countries together from here on, also."

Nakajima "If I'm being honest, I didn't think ℃-ute was a group that you could say was bringing countries together. To hear an ambassador say it like that makes me incredibly happy and hearing those words makes me want to push myself even harder with the work I do with ℃-ute."

Suzuki "After we started performing concerts overseas, I've seen fans using social networking sites to communicate with each other regardless of where they're from. At our handshake sessions, we hear a lot more messages from overseas fans through the Japanese fans as well. The fans themselves are bringing countries together. I'm so grateful to all our fans."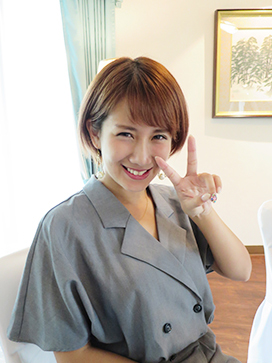 Chisato Okai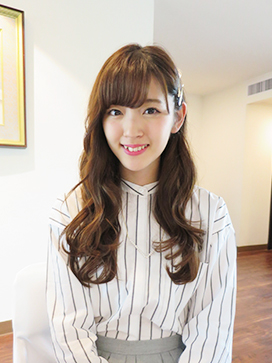 Airi Suzuki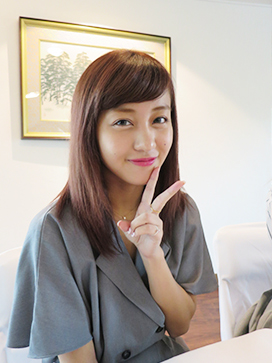 Mai Hagiwara
Hagiwara "I heard that the Japanese fans were grateful towards the Mexican fans for trying to come up with ways of showing us a good time. We want to help bring countries together, but our fans seem to think the same and they're making it happen, which makes me really happy."

Okai "I think that we tend to find out more about the world through all the bad news than through the good news. But like our trip this time around and actually meeting with people, your impression of a country and the people that live there changes. I want to use idol culture to bring a bit of happy into people's lives and make the world a brighter place."

Yamada "The concert was sold out but even registrations for the cultural diplomacy symposium with Mil Máscaras at the Universidad Nacional Autónoma de México (UNAM) (National Autonomous University of Mexico) closed after just three and a half hours of posting the event on the embassy Facebook page and on Sakurai-san's Twitter account. I would love for you to come back to Mexico again for all the people that missed out on the concert and symposium."
Chatting about diplomacy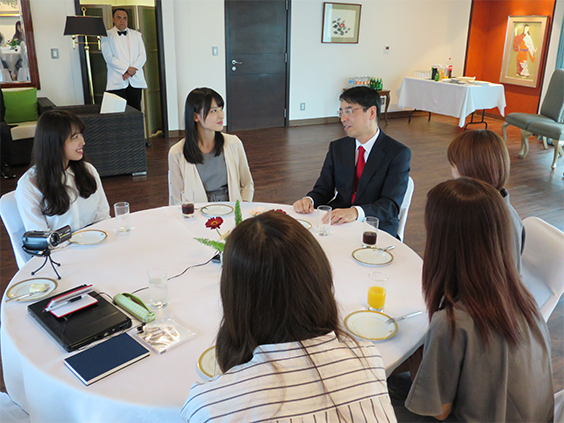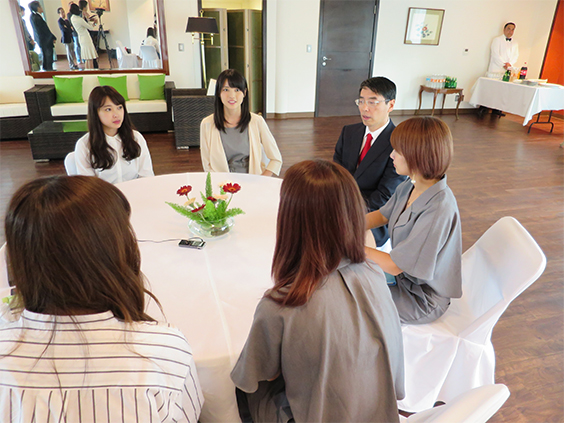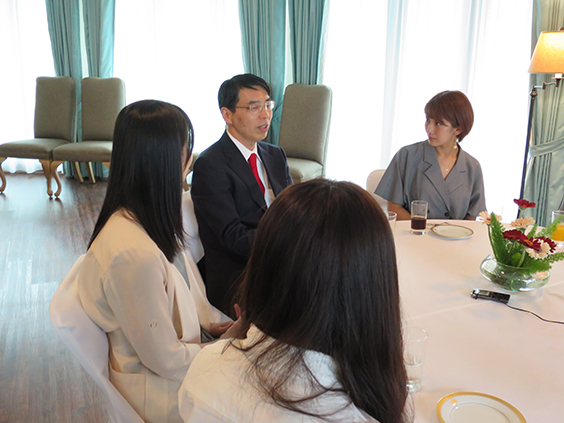 Mexico City