#40 Special Discussion with Seiji Mizushima (Director) and Sumire Uesaka (Voice Actor) – Part One – "Uesaka-san Really Pushes her Acting Muscles to the Limits for Us"(1/3)

Subtitled Global Simultaneous Release
Animation director, Seiji Mizushima, and voice actor, Sumire Uesaka, have been friends of mine for many years and it's been an ardent wish of their fans, and of mine, to see them one day collaborate on a project together. That's why when Mizushima told me that Uesaka had landed the part of the heroin for "CONCRETE REVOLUTIO," I sent a message to Uesaka straight away simply saying, "Dekashita!" (Well done!).
This particular work is subtitled and released simultaneously all over the world, and one of the countries it's released in is Uesaka's beloved Russia.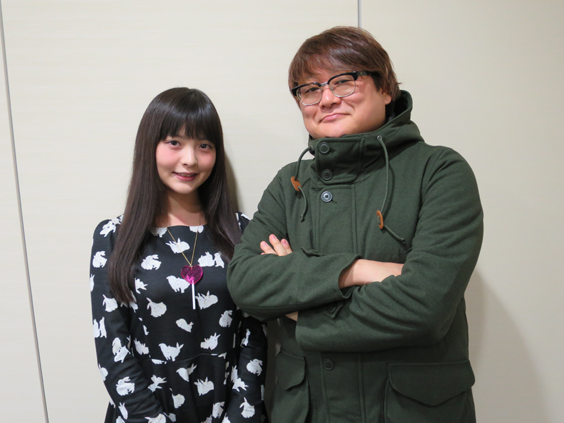 Sumire Uesaka, Seiji Mizushima
Mizushima
"I'm happy that we've now reached the stage where people can watch our animation all over the world through subtitled streaming. People can now experience our works in the original sound at the earliest possible stage."
Sakurai
"There are so many fans who have been eagerly waiting for the day when they can watch anime in the original sound with the voices of the Japanese voice actors, not the dubbed versions."
Mizushima
"More often than not, there are a lot of things that the foreign directors just can't do when it comes to casting the voice actors. Voice actors are an important element of animation. Being able to relay the character's voice exactly as it was intended is something I'm thankful for as a creator.
This time around, we were quite particular about the choice of words when it came to the translation, and we had each of the regions handle the dialogue delicately. Now, the voice actors themselves get quite a lot of attention, so the heroin is an extremely important role."
Sakurai
"The Russian subtitled version has also started."
Uesaka
"I'm just so glad that our voices are being heard by the people in Russia in their original form. I can't wait to go to Russia and see their reaction for myself!
There are quite a number of people throughout the world who learn Japanese through watching anime, so even if they don't know the meaning of something, it's good that they can hear the sound and try to learn through remembering keywords, like "cho-jin" (superhuman) or "Meteor Tail!""
Mizushima
""Meteor Tail!" is one phrase they'll definitely be saying. It's one of the catchphrases in the series when she (heroin, Kikko Hoshino, voiced by Sumire Uesaka) uses magic, but it would make me happy to hear people overseas repeating it.
It's wonderful that people take up an interest in Japanese because of anime. Learning a foreign language is no mean feat, but if this is a source of their inspiration, then as directors and voice actors we should be honored."
"CONCRETE REVOLUTIO"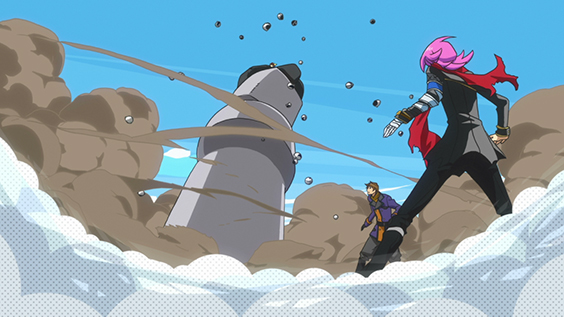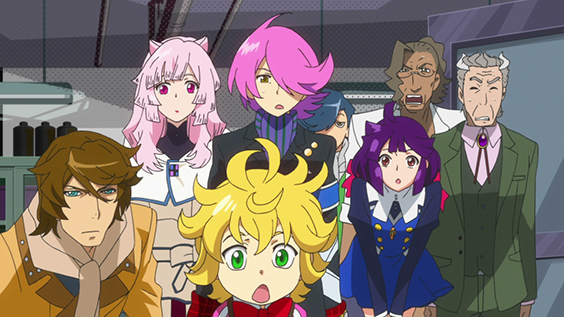 (c)BONES,SHO AIKAWA/CONCRETE REVOLUTIO PROJECT