#15 Misako Aoki at the "Anime Matsuri 2017" in Houston, USA! (1/13)

"Anime Matsuri 2017" is a huge anime convention in Houston!
The "Anime Matsuri" is held every year in Houston, USA! It is a really big event, which lots of models, cosplayers, and artists from Japan attend! This year it was held from 7th to 9th April and I got the chance to make a guest appearance as a lolita model! This was the fifth or sixth year I have been invited to attend. The festival was a big anime convention which introduced people to Lolita fashion !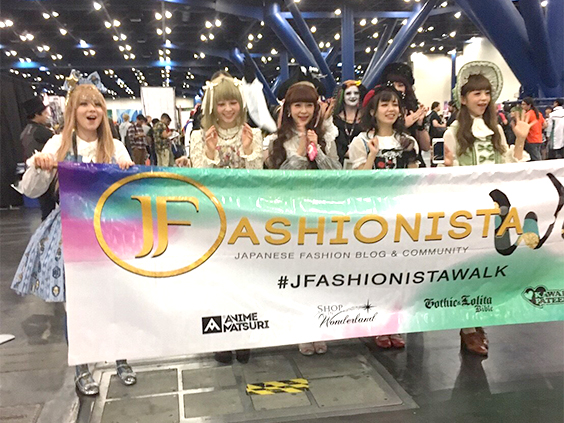 The brands that were at the event from Japan included Metamorphose, Triple fortune, PUTUMAYO, Angelic Pretty, and ATELIER BOZ. There were also designers in attendance, goods on sale, as well as fashion shows and talks for the crowds to enjoy. It was great to see so many Japanese brands all appearing at the same event.
It was a really fun festival! Some of the models making guest appearances, such as me, Yui Minakata, Midori Fukasawa and Sakurako Hoshina, often appear in KERA. Our group had a busy three days; we walked down the runway during the fashion show, held a signing session and even joined in with a tea party!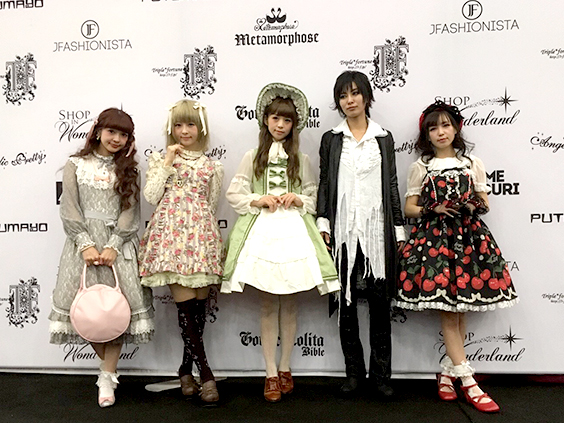 At the fashion show, I was wearing a lolita outfit from Metamorphose! "Wa-loli (和ロリ)" is a Japanese lolita style, but it is not just well known domestically, it is also a popular category of lolita fashion overseas. When I had some free time, I went to some cafes and picked up a few souvenirs from a supermarket! I had a lot of fun!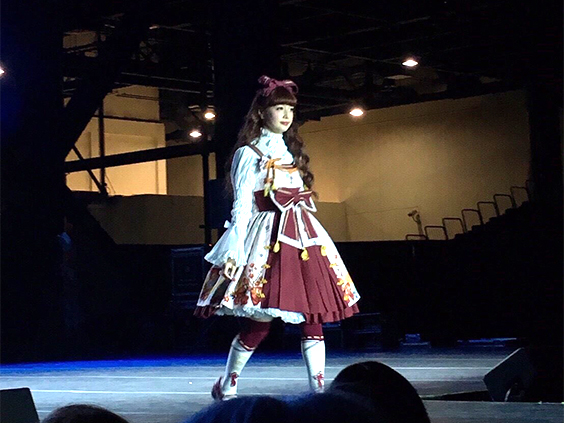 There are not many events that lots of designers and models attend together, so this festival was a really valuable experience! One fun highlight of the convention was the "Sailor Moon" musical performance! It was done in Japanese, but subtitles were shown on a screen behind the stage! "Sailor moon" is a hugely popular animation all over the world! Hearing Moonlight Densetsu (Moonlight Legend) sung by so many people was enough to give you goose pimples! I really got to see firsthand that lolita fashion and Japanese anime are loved all over the world!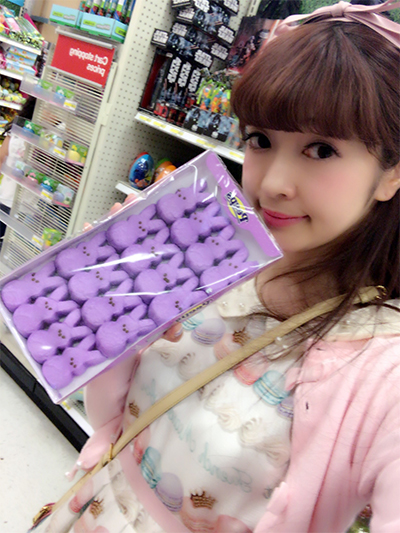 My next trip to America will be in July for an event in Chicago! I am really looking forward to it as it will be my first time there! I also hope I can join Houston's "Anime Matsuri" next year. I have written a lot of articles about how popular lolita fashion has become in China, but it also has a lot of fans in America! I really want to continue to spreading Lolita fashion, which already has fans all over the globe!
Misako Aoki
PROFILE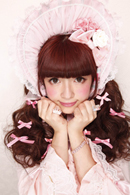 Misako Aoki
Lolita model, nurse, and President of the Japan Lolita Association

Models for KERA and the GOTHIC & LOLITA BIBLE while also working as a nurse. Was appointed as a Kawaii Ambassador (Lolita Fashion Representative) by the Ministry of Foreign Affairs in 2009. Has visited and attended events in over 30 cities across 20 countries and regions. Now has countless overseas fans.

Involved in setting up the Japan Lolita Association, has released "Lolita Fashion Book," has also worked in the development and promotion of new products. Contributes to activities that promote Lolita Fashion.

Misako Aoki official blog: http://lineblog.me/aokimisako/
Misako Aoki official website: http://www.misakoaoki.com/
Misako Aoki official Twitter:
@aokimisako
Related Articles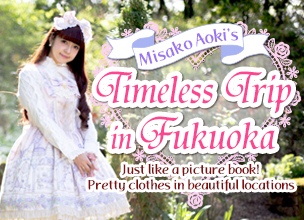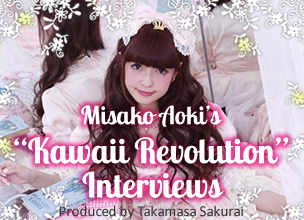 This comment section is for readers to leave opinions and comments. Inappropriate comments may be deleted, so please remember to be respectful. Thank you!