#22 The hugs from lolitas were moving! My first trip to Chengdu!(1/9)

Everyone gave me a hug! It made me feel so happy!
Last year I went to Chengdu in the middle of November! I have been to lots of cities in China, but this was my first visit to Chengdu! Pandas and Sichuan cuisine instantly come to mind when I think of Chengdu! ANA runs a direct flight from Narita Airport, which takes less than six hours.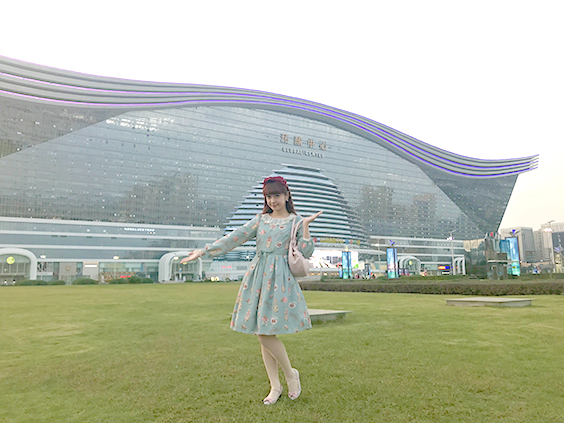 The venue for the event, which consisted of a tea party and a fashion show, was a hotel. The tea parties I attend usually have circular tables dotted around the room, but this time they were lined up vertically to make it easier for the guests to see the fashion show. It was a really clever way to arrange the seating! Five or six Chinese brands participated in the event! I got the chance to take part in the fashion show! I also gave a talk and held a signing session! There are lots of lolita fashion fans in Chengdu! In fact, more than 100 people attended the event! After we had finished taking a group photograph on the stage, everyone gave me a hug! It made me feel so happy! People do not really hug so much in Japan, but I think it is a nice way of expressing your emotions to other people!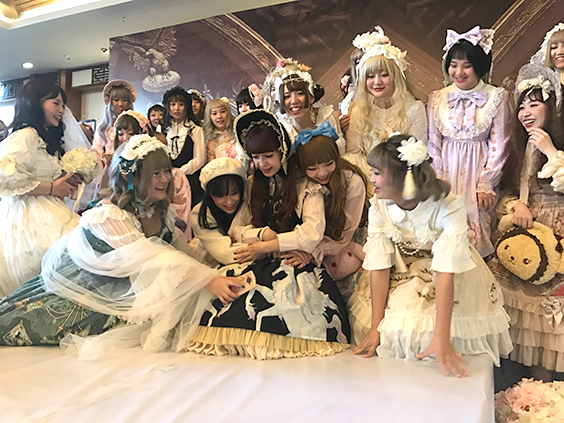 In 2017, I made over 10 trips to China. During the year I got a sense of lolita fashions growing popularity in China. The country is so big. To be completely honest, I didn't really know anything about some of the cities beforehand. There were many times that I wondered whether or not there would be any local lolita fashion fans in the area. But every time I felt like that there ended up being more loiltas than I could have imagined. This March I will travel to Tianjin for the first time. It seems that lolita fashion will continue to grow in China throughout 2018!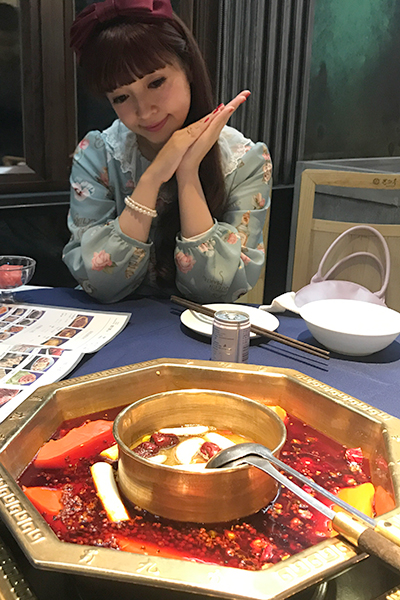 During some private time I managed to eat hot pot and visit a huge department store! The complex was so massive that you could hang-out and shop all day! I have not seen a department store that kind of size in Japan! I made sure to take some photos by the entrance. I also noticed that there were a few Japanese brands inside the store! Chengdu is located in Sichuan, a province that is famous for its food! I ate Sichuan hot pot for the first time! I had a bit of a surprise as it was really spicy! But I like spicy food, so I enjoyed it! To take out the heat, you dip the vegetables and meat into oil before eating them. That style of hot pot is new to me! It was delicious! I am still a newcomer when it comes to Sichuan cuisine, so I cannot eat too much spicy food! But I want to be able to eat lots! I get the chance to go to China a lot, so I am keen to study the culture! I want to continue meeting lolita fashion enthusiasts from all over the world this year! Happy New Year! Here's to a great 2018!
Misako Aoki
PROFILE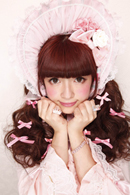 Misako Aoki
Lolita model, nurse, and President of the Japan Lolita Association

Models for KERA and the GOTHIC & LOLITA BIBLE while also working as a nurse. Was appointed as a Kawaii Ambassador (Lolita Fashion Representative) by the Ministry of Foreign Affairs in 2009. Has visited and attended events in over 30 cities across 20 countries and regions. Now has countless overseas fans.

Involved in setting up the Japan Lolita Association, has released "Lolita Fashion Book," has also worked in the development and promotion of new products. Contributes to activities that promote Lolita Fashion.

Misako Aoki official blog: http://lineblog.me/aokimisako/
Misako Aoki official Twitter:@aokimisako
Misako Aoki official Instagram:
https://www.instagram.com/misakoaoki/
Related Articles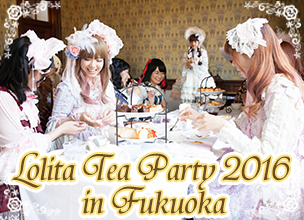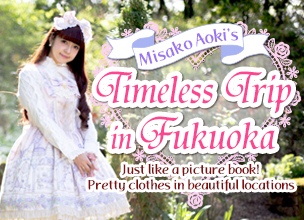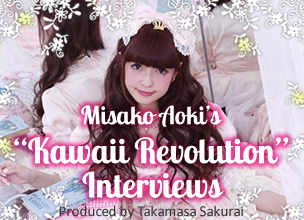 This comment section is for readers to leave opinions and comments. Inappropriate comments may be deleted, so please remember to be respectful. Thank you!