#33 Chinese lolita fashion is now super popular! (1/9)

Chinese lolita fashion is incredibly popular! The style is known as "hana-loli" for short!
This will be my last article of the year! How was your 2018? It feels like ...esque words have become popular during the last year of "平成" (Heisei) in Japan. I'll be participating at overseas events during Christmas and New Year this year! This will be the first time that I have spent the New Year's period outside of Japan! Next year will be the year of my sign (according to Chinese zodiac)! I think it's going to be a wonderful year!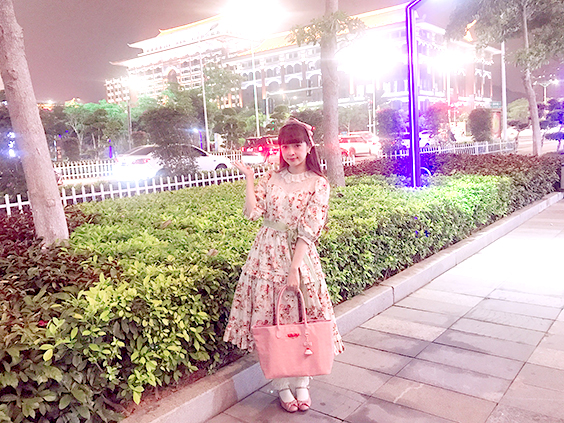 As we approach the end of the year, it starts to get colder and the days get shorter, so I sometimes get a little bit lonely. I always tend to catch a cold in December. It's almost like a jinx. This year I got sick and came down with a fever of 38 degrees (lol). It might be 12 months worth of tiredness catching up with me or it could be that I just run out of steam at the end of the year. I'm not sure, but for some reason I always feel under the weather! I attend lots of events overseas, so its important I try to look after myself! When I get sick it reminds me of the importance of health! It may have just been my annual blip, but I'd like to continue promoting lolita fashion and cultural diplomacy with a clean bill of health in the new year!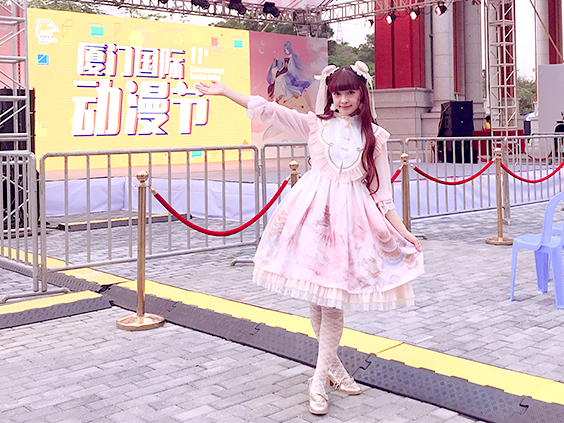 I went to Xiamen, China at the end of November! It was my second visit to the city! There's a direct flight to Xiamen from Tokyo. It is also quite close to Taiwan, so its a bit warmer than Japan. During my trip, I held an autograph signing session and participated in a fashion show that showcased Chinese brands!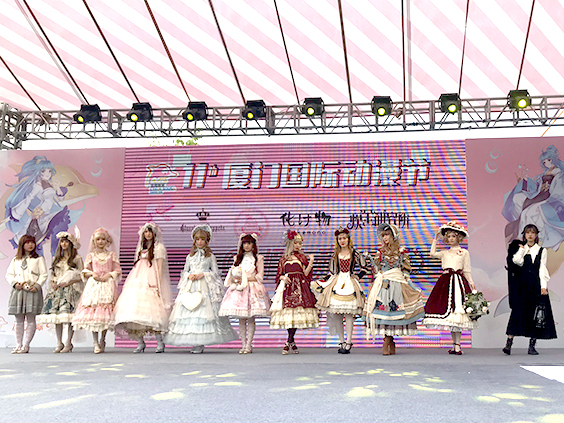 I got to wear some incredibly popular Chinese lolita fashion-style items! The look is known as "hana-loli" for short! The designs are fresh, cute and make reference to qipao dresses. I got to walk through the streets wearing hana-loli clothes and eat some tasty Chinese food!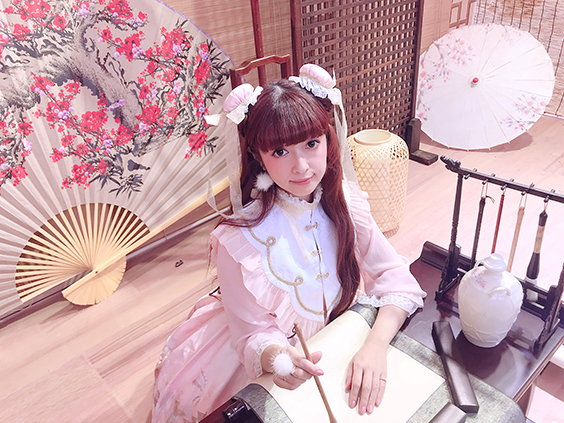 Mixing together a Japanese kimono with lolita fashion has also become really popular! It's a style that's known as "wa-loli!" You can wear these kinds of items at festivals or for your first shrine visit of the New Year. The combination of traditional clothing and lolita fahsion, such as Wa-loli and Hana-loli is very popular in various parts of the world! You could basically wear this sort of clothing anytime of year! Lolita fashion is always evolving!
If I have free time in China, I like to drink tapioca drinks, go for a massage, eat hotpot, and grab some local food! I just love hotpot and Chinese food! Tapioca drinks are also popular in Japan at the moment! But they're cheaper in China and there are lots of flavors, too! It's really cheap to get a massage.. I usually go every time! Going to China is a pretty big deal, so it's fun to find-out about the culture!
I went abroad over 30 times in 2018! China was the destination that I visited most frequently. I also went to France and the United Kingdom when I had some free time! I was also involved in the production side of things at a number of events, including a lolita-themed cafe and "Hime Fest" at Sapporo Tokyu! I believe that this has been a real milestone year for lolita fashion!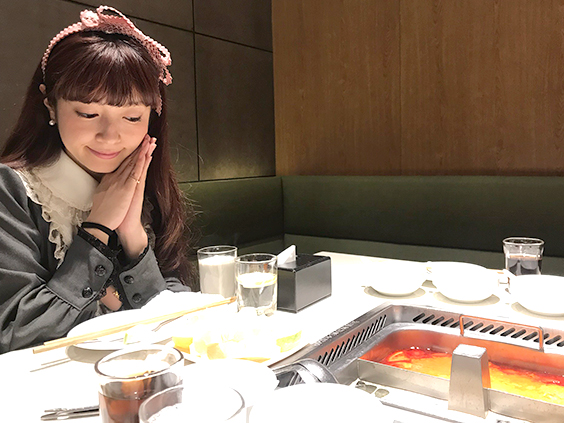 I will continue to do my best to promote cultural diplomacy through lolita fashion in 2019! Tea parties are one of the first things that come to mind when you think about lolita fashion! That is why I would love to help put on an afternoon tea at a hotel! I want to challenge myself and try all kinds of things! Thank you as always for all of your support!
Misako Aoki
PROFILE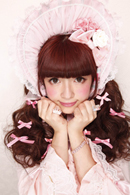 Misako Aoki
Lolita model, nurse, and President of the Japan Lolita Association

Models for KERA and the GOTHIC & LOLITA BIBLE while also working as a nurse. Was appointed as a Kawaii Ambassador (Lolita Fashion Representative) by the Ministry of Foreign Affairs in 2009. Has visited and attended events in over 30 cities across 20 countries and regions. Now has countless overseas fans.

Involved in setting up the Japan Lolita Association, has released "Lolita Fashion Book," has also worked in the development and promotion of new products. Contributes to activities that promote Lolita Fashion.

Misako Aoki official blog: http://lineblog.me/aokimisako/
Misako Aoki official Twitter:@aokimisako
Misako Aoki official Instagram:
https://www.instagram.com/misakoaoki/
Related Articles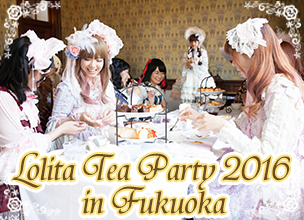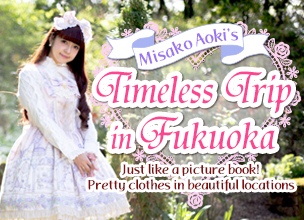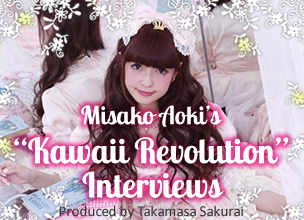 This comment section is for readers to leave opinions and comments. Inappropriate comments may be deleted, so please remember to be respectful. Thank you!