#34 New Years in China! Completely immersed in lolita fashion!(1/13)

This was the first time that I spent the New Year period abroad!
Happy New Year! Let's have a great 2019! This series has been running for a long time! It is a really important part of my life! There are now lots of fans of lolita fashion overseas, so it is great that this article is translated and published in various languages! I want to let everyone know about the activities and events that are going on. I hope lots of people read this series! This is the year of the boar! This year will be the year of my sign, so I hope that 2019 is going to be a good year! My aim is to help lolita fashion grow and develop! Actually, that's my goal every year! I am determined to support activities that help promote lolita fashion and do well in my nursing work. I really want to do my best on both fronts while making sure that I stay healthy!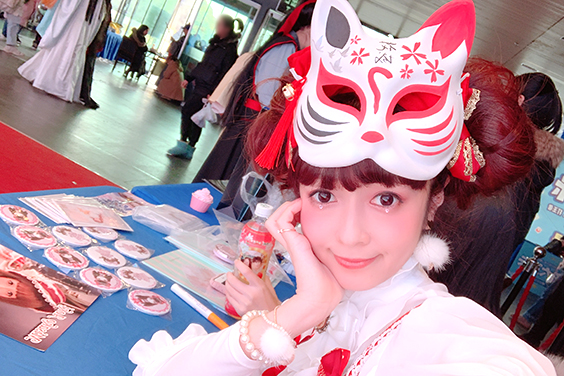 I went to an event at a shopping mall in Guangzhou for Christmas. I was also pretty busy with events in Xuzhou and Shanghai during the New Year. This was the first time that I spent the New Year period abroad! I didn't watch Kohaku or Gaki-tsuka on television (*Special New Near programs broadcast by TV in Japan)! I think that people in China take time off during the Lunar New Year, which takes place in February, so they do not have such a long holiday at the beginning of January. It seemed like almost everyone was back at work from January 2nd! We usually have a three-day holiday in Japan, so I guess New Year celebrations can vary depending on where you are in the world! This time round, I didn't get a chance to visit a shrine or eat osechi (traditional Japanese food), so it did not really feel like New Years!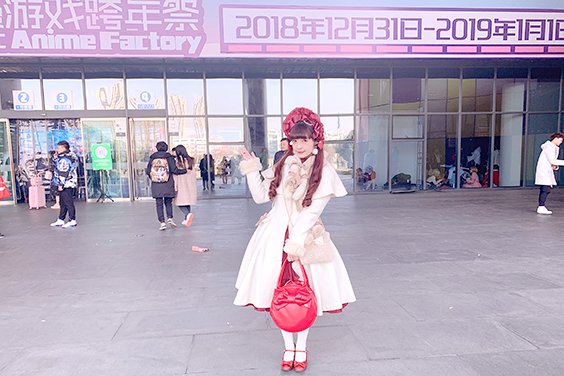 Events took place in Xuzhou on New Year's Eve and New Year's Day! There are no direct flights to Xuzhou from Japan, so I had to take a high-speed train from Shanghai, which took about three hours. It is located to the north of Shanghai, so I ended up spending New Year's in a pretty cold place. The temperature reached as low as minus eight while I was there! The event was a bit like Comiket. There was a lot of anime and game-related attractions. I participated in an autograph signing session and a talk!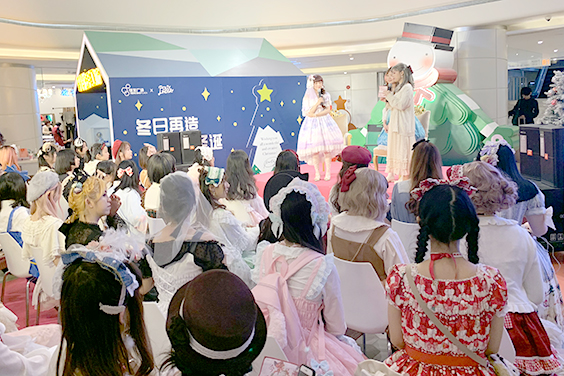 There was also lots of male fans in attendance. The signing took around four hours! I think this is a new record for me! These kinds of meet-and-greets do not usually last such a long time. It was a really wonderful experience! I took photos with each guest and shook everyone's hand. We got to spend some quality time together! The venue was really big, so I felt pretty chilly. I was given a lot of disposable heat packs, so I could get involved without having to worry about the temperature!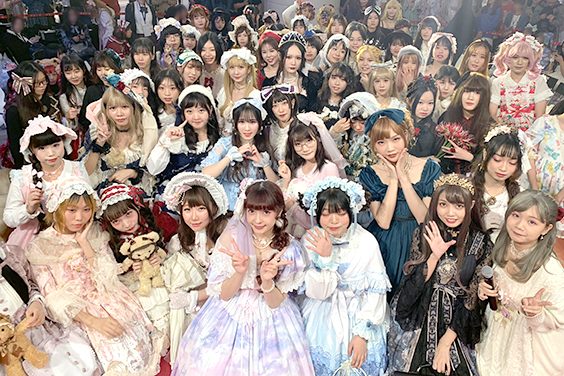 I went to get some hotpot once the New Year's Day event was over! ! It was cold outside, so the hotpot tasted particularly delicious! I returned to Shanghai after the Xuzhou activities. I had quite a bit of free time, so I did some sightseeing around the city! I have been to Shanghai lots of times for work, but I do not usually get a chance to explore the tourist destinations! It felt like I was discovering places for the first time! I really felt the charm and appeal of the city! I went to an Instagrammable cafe! It was super fashionable! Then I visited "SUPER COOKIELAND in SHANGHAI" produced by Japanese comedian, Yasei-bakudan COOKIE! I also got the chance to stop-by Shanghai Disneyland!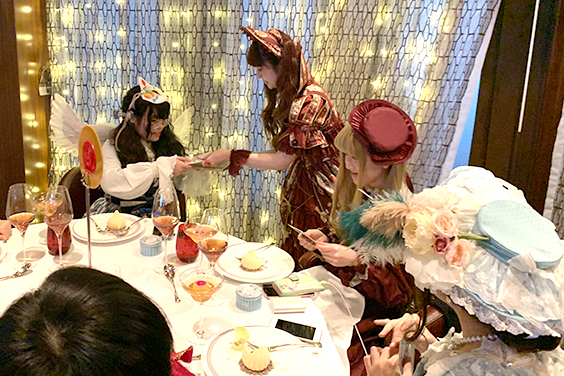 On my final day, I held a small tea party in the Shanghai Disney Land Hotel! There was around 40 participants, so it was fairly small in scale. I did a hair and make-up tutorial. The size of the event meant that I could spend longer taking photos with all the guests. It was so lovely! I was so lucky to spend the New Year period immersed in these kinds of events in China! I didn't exactly have a New Year holiday, but it was so much fun to enjoy this time of year surrounded by lolita fashion. It made me so happy! My schedule was pretty packed at the end of December and beginning of January, but I am still determined to do everything I can to contribute to cultural diplomacy by promoting lolita fashion. I am so grateful for all your support. Thank you so much for getting behind this series!
Misako Aoki
PROFILE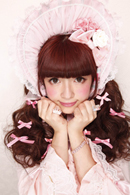 Misako Aoki
Lolita model, nurse, and President of the Japan Lolita Association

Models for KERA and the GOTHIC & LOLITA BIBLE while also working as a nurse. Was appointed as a Kawaii Ambassador (Lolita Fashion Representative) by the Ministry of Foreign Affairs in 2009. Has visited and attended events in over 30 cities across 20 countries and regions. Now has countless overseas fans.

Involved in setting up the Japan Lolita Association, has released "Lolita Fashion Book," has also worked in the development and promotion of new products. Contributes to activities that promote Lolita Fashion.

Misako Aoki official blog: http://lineblog.me/aokimisako/
Misako Aoki official Twitter:@aokimisako
Misako Aoki official Instagram:
https://www.instagram.com/misakoaoki/
Related Articles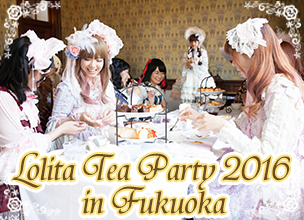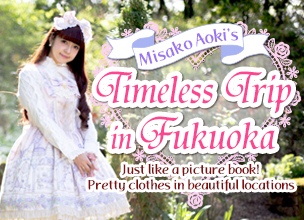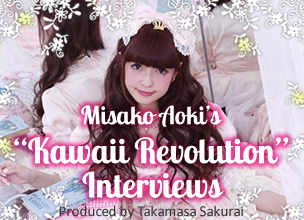 This comment section is for readers to leave opinions and comments. Inappropriate comments may be deleted, so please remember to be respectful. Thank you!