#35 My first tea party in Guangxi!(1/13)

I wore a silver wig for the first time in ages!
We are now more than a month into 2019! I spent the New Year's holiday in Shanghai. And there will be lots more chances for me to visit China this year. I'm so grateful to have these kind of opportunities. Thank you so much to all of you! It won't be any surprise for you to hear that my second overseas event of this year took place in China!
I recently went to Guangxi for the first time. During my trip I participated in a fashion show and a tea party. I have been to lots of places in China, but there are still a lot of parts of the country that I have not yet visited. China is such a big place! Guangxi is in the south of China. It is kind close to Vietnam! The weather is definitely warmer than Japan!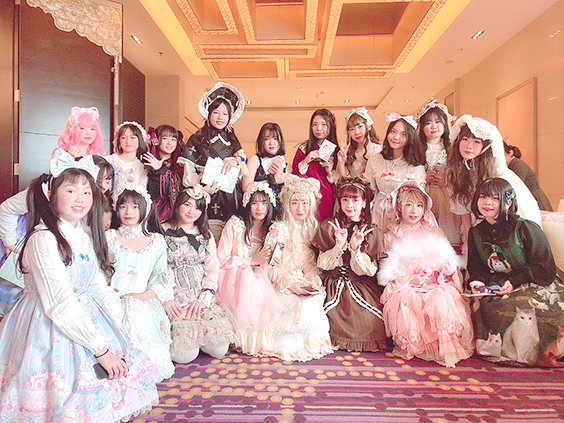 I flew from Tokyo to Guangzhou. It was then a seven hour drive on to Guangxi. There's no direct flight from Japan, so it turned out to be quite a long journey. We stopped off at a service station in the middle of the drive. It was a little bit different to the service stations we usually see in Japan. The stores were selling all sorts of Chinese dishes, including boiled/flavored eggs, fried rice, dumplings, and rice porridge.
I visited towards the end of January, just before the Chinese New Year celebrations got under way. The New Year decorations that were up inside the hotel and around the streets were absolutely gorgeous! It's now the year of the pig. In keeping with the Chinese zodiac, there were lots of red and gold pig decorations everywhere! When I was in China on January 1st it didn't really feel like New Years. But this time I was there during the traditional Chinese New Year, so there was lots of celebrations taking place!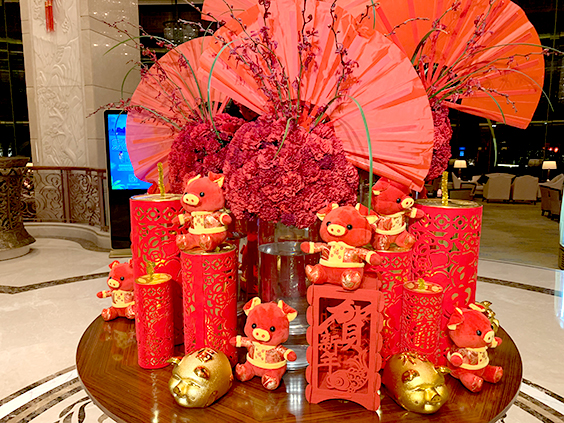 The fashion show and tea ceremony took place at a hotel in Guangxi. I got to walk the runway during the event and wear three outfits produced by Chinese lolita fashion brands! I also wore a silver wig for the first time in ages! It seems like a lot of Chinese lolita are wearing wigs right now! If you wear a wig you can easily change your hair color, style, and image. They are super convenient! I matched the wigs to the outfits I wore. It felt like the wigs almost became an accessory! Thinking about different combinations was a lot of fun! I have long hair, so I do not get many opportunities to wear wigs. But they proved popular with fans, so I would like to challenge myself and use them more often this year!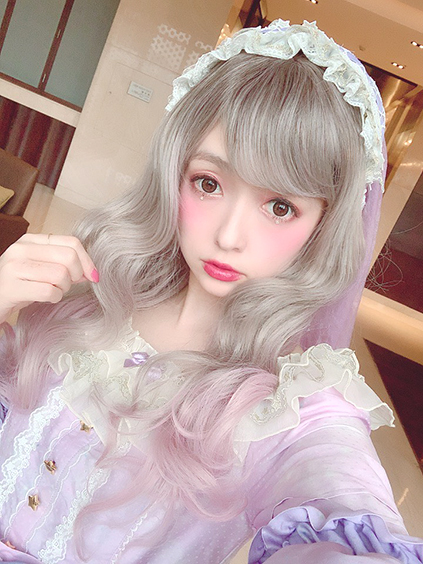 Chinese lolita fashion also proved really popular at this event! Some of the participants travelled all the way from Shanghai! I was so happy to see them there! I get so many opportunities to visit China. That is why I started studying the language this year. I would love to be able to speak with lolita enthusiasts in Chinese!
I had to move around a lot for this event, but I still managed to do a bit of sightseeing! Some locals recommended a beautiful night skyline. So I made sure to go and check it out! I wanted to go on a cruise, but I didn't have the time, so in the end I had to abandon that plan! I ate raman and rice porridge. In China, its now the year of the pig, so I also had some baozi (steamed pork buns)! I got McDonald's at the airport, but the menu was kind of different to what you get in Japan. Anko (red bean pasted) filled pies were available inside! The pies were so delicious. I wish they sold them in Japan!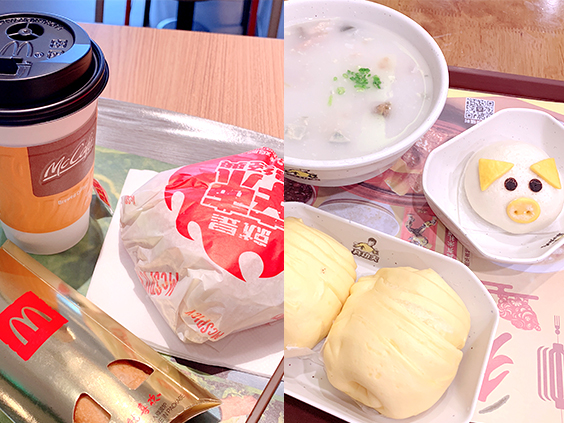 I am planning to visit Shanghai again in March! I've also been getting offers from other countries. This year has only just started, but I already feel inspired to continue promoting lolita fashion and cultural diplomacy! Thank you so much for your continued support.
Misako Aoki
PROFILE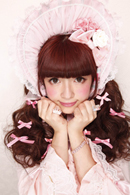 Misako Aoki
Lolita model, nurse, and President of the Japan Lolita Association

Models for KERA and the GOTHIC & LOLITA BIBLE while also working as a nurse. Was appointed as a Kawaii Ambassador (Lolita Fashion Representative) by the Ministry of Foreign Affairs in 2009. Has visited and attended events in over 30 cities across 20 countries and regions. Now has countless overseas fans.

Involved in setting up the Japan Lolita Association, has released "Lolita Fashion Book," has also worked in the development and promotion of new products. Contributes to activities that promote Lolita Fashion.

Misako Aoki official blog: http://lineblog.me/aokimisako/
Misako Aoki official Twitter:@aokimisako
Misako Aoki official Instagram:
https://www.instagram.com/misakoaoki/
Related Articles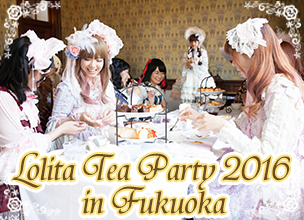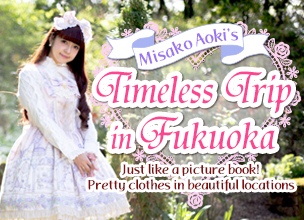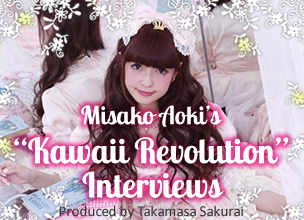 This comment section is for readers to leave opinions and comments. Inappropriate comments may be deleted, so please remember to be respectful. Thank you!