#39 Participating at lolita events in Shanghai and Fuzhou - Reconfirming the scale of China's lolita boom!(1/17)

I first got into lolita fashion 20 years ago! My love and passion for this world has not changed one bit!
We are now entered June, which means that rainy season is just about to start! The weather can get a bit gloomy, so why not put on some kawaii clothes and cheerful outfits to help raise your spirits! Sunshade umbrella that are decorated with frilly lace always make me feel better!

This is kind of a personal topic, but June 3rd was my birthday! I am going to have a party in Japan at the end of June. I will tell you more about it in the next edition! I can't wait! This birthday is kind of a milestone.... It's 20 years since I first got into lolita fashion! I didn't realize that I had been into lolita fashion for such a long time, but my love and passion for this world has not changed one bit. Your age doesn't matter... I think it is amazing to continue wearing clothes that you love. I have heard that many people feel like they should stop wearing lolita-style clothes in their thirties because of age and changes in their circumstances. That is why I want to take the lead and show everyone that is fine to continue enjoying lolita fashion. People all over the world sent me messages via social media on my birthday. Thank you so much! A new year is just beginning and I am determined to continue doing my best to promote lolita fashion!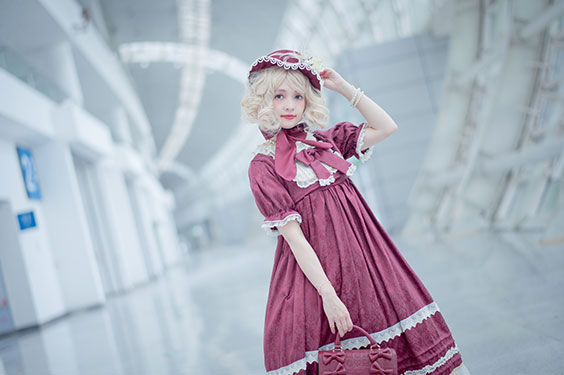 It's rainy season now and my birthday is this month, but there are still a lot of overseas activities taking place! At the beginning of June I went to an event in Fuzhou and made a guest appearance at "COMICUP" in Shanghai.
So many events take place during the summer months. There was all kinds of attractions at the Fuzhou event, including a fashion show, autograph signing, and photo session! During the shoot, I had my photo taken in a kawaii studio with a doll while wearing a cute wig. I also had some time to myself and used the opportunity to go for afternoon tea at the Hilton Hotel in Fuzhou! It seems that a lot of people are enjoying afternoon tea in China right now! It has become quite popular to enjoy a kawaii afternoon tea at a nice hotel!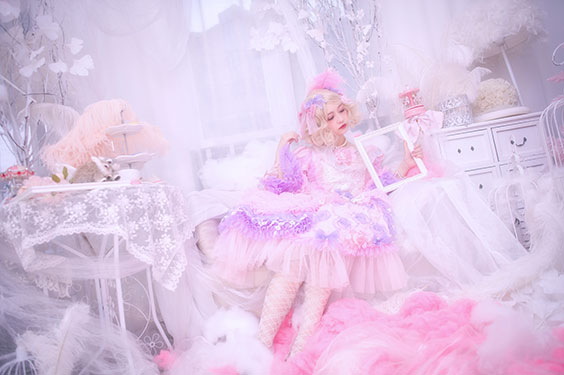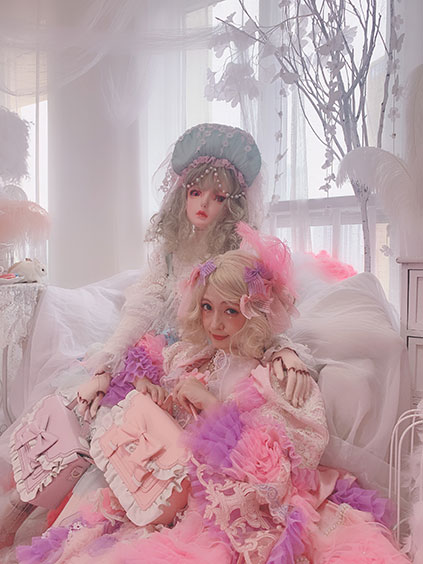 I flew back Fuzhou on my birthday and got given a cake on the plane! It was such a surprise! Thank you Xiamen Airlines for being so kind!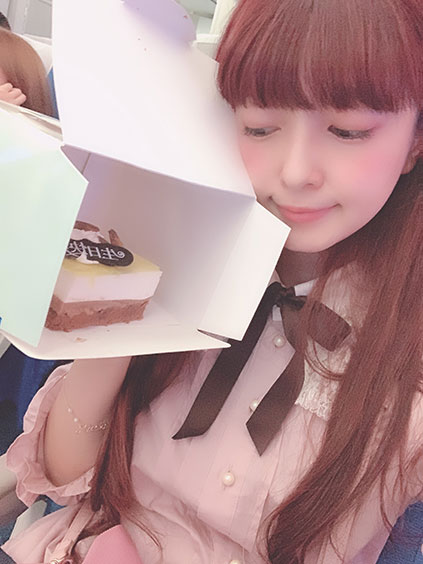 I got back from Fuzhou and then set off for Shanghai the very next day! In Shanghai, I participated in an event called "comcap", which saw lots of lolita brands gather together. The event takes place in the Spring and Winter. It is a great place to meet lots of lolita enthusiasts! A Chinese lolita fashion brand called "Elpress" was at the event. There was lots of gorgeous princess-style lolita outfits on display for everyone to check-out! I spent a lot of time signing autographs and participating in photo shoots at the brand's booth. I also took some cool, new pictures in one of the gorgeous studios that had been set up.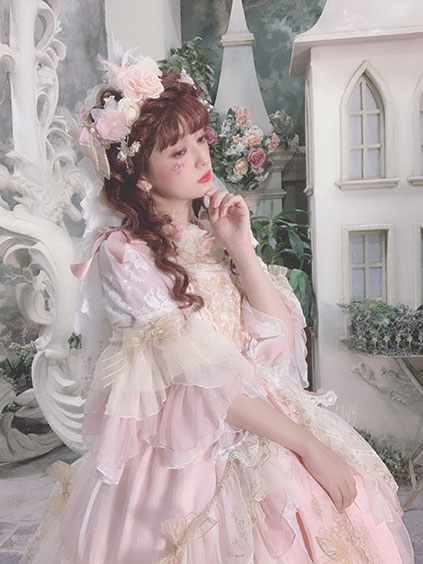 Chinese photo studios are popular with couples. A lot of people take their wedding pictures at these venues before the ceremony takes place. They seem to be bigger in scale and more gorgeous than what you find in Japan. You can take photos against all kinds of different backdrops. The studio can even make it look like your standing in a theme park! You can find a lot of up-dates on social media! The studio looks greats on Instagram! "Elpress" has a great selection of gorgeous outfits. A lot of them look like something that Marie Antoinette might wear. They're great for lolita fashion! This is one of my favorite Chinese brands! The lolita boom started in China about three or four years ago. The number of brands has gone through the roof since that time! I want to focus on increasing awareness about lolita culture in China! At the same time, I would like to continue sharing my love for lolita fashion in Japan.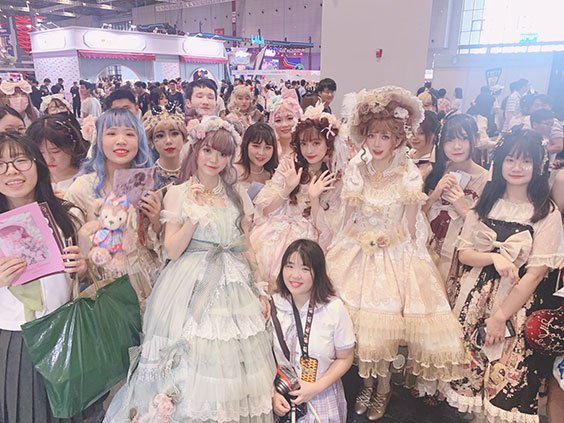 Recently, I've started to use TikTok, and I've nearly reached 200,000 followers on TikTok in China! My fans have been leaving a lot of comments saying things like "I'm watching you on TikTok!" Social media is now more popular than ever. Information can be shared easily with people all over the globe. So it is not too much of a shock to find-out that I am known in some circles overseas. I am not so familiar with how to shoot dance videos and that kind of thing. However, short video clips are an effective way of giving people a better look at the designs featured in the outfits I wear! Lolita fashion is so gorgeous and looks cute from any angle! I will do my best to reach one million followers in order to share the charming appeal of lolita fashion with others! I will be going abroad every week in July! It'll be a pretty hectic schedule! I won't be able to dedicate so much time to my work as a nurse, but I am determined to continue working hard in both worlds (work and lolita fashion). I am so grateful for all these great opportunities. I will make sure to look after my body and physical well-being. I will also do everything I can to promote cultural diplomacy and lolita fashion culture!
Misako Aoki
PROFILE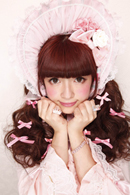 Misako Aoki
Lolita model, nurse, and President of the Japan Lolita Association

Models for KERA and the GOTHIC & LOLITA BIBLE while also working as a nurse. Was appointed as a Kawaii Ambassador (Lolita Fashion Representative) by the Ministry of Foreign Affairs in 2009. Has visited and attended events in over 30 cities across 20 countries and regions. Now has countless overseas fans.

Involved in setting up the Japan Lolita Association, has released "Lolita Fashion Book," has also worked in the development and promotion of new products. Contributes to activities that promote Lolita Fashion.

Misako Aoki official blog: http://lineblog.me/aokimisako/
Misako Aoki official Twitter:@aokimisako
Misako Aoki official Instagram:
https://www.instagram.com/misakoaoki/
Related Articles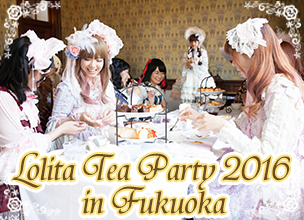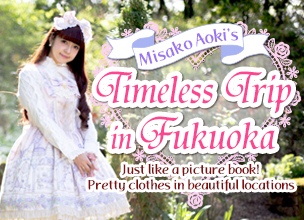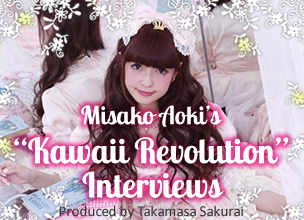 This comment section is for readers to leave opinions and comments. Inappropriate comments may be deleted, so please remember to be respectful. Thank you!