#52 Afternoon tea is the best way to enjoy Lolita(1/9)

Choose the outfits for different occasion!
Despite travel restriction due to the COVID-19 outbreak, I am so happy to see the Lolitas from all around the world through social media, it feels like we are connected to each other! They seem doing their best to avoid the Three Cs (Closed spaces, Crowded places, and Close-contact settings) while having tea parties or picnics at the park. I suppose it is a good way to cheer yourself up by surrounding with lovely things!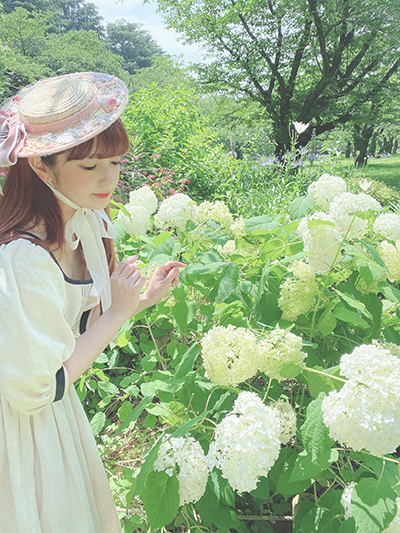 Besides my full-time job as a nurse, I am starting back my modelling career recently. Hence, there are more opportunities for me to introduce my new work in collaboration with YouTube or apparel brands using Instagram Live. Since many people might be hesitating over buying from Lolita brands due to the high price, I think it would be good to have a model, like me, showing different outfits through videos so that it would be easier for them to imagine how long the clothes are and how they would look when they wear them. I hope that this could encourage more people to challenge doing Lolita fashion. Moreover, I would like to do more Instagram Live to help the apparel brands that are affected by the COVID-19 outbreak.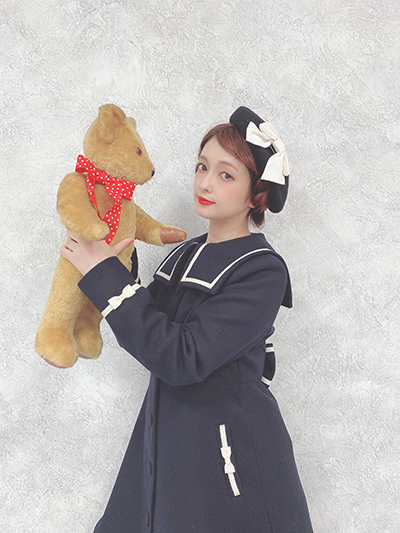 Before the pandemic occurred, I usually reserved a cafe once in a month to hold a tea party for 50 to 100 people, but it became only 2 to 3 people nowadays. However, I enjoy choosing the outfits for attending different occasions. I found that Lolita style could definitely go well with the Marie-Antoinette-themed Hilton TOKYO afternoon tea (*Marie-Antoinette-themed tea runs until the end of September)! On the other hand, I picked a green outfit with panda print for the Matcha themed afternoon tea at ANA Intercontinental Hotel Tokyo, which is having Matcha as the main theme of their current menu (* Matcha themed afternoon tea runs until the end of October). Besides, "Q-pot CAFÉ." in Tokyo has added cherry parfait to their menu as a collaboration with local cherry farmers! It is to support them after cherry-picking activities have been cancelled due to the pandemic. I would strongly recommend enjoying afternoon teas in Lolita outfits at your favourite hotels or cafes. It will make you forget all the worries!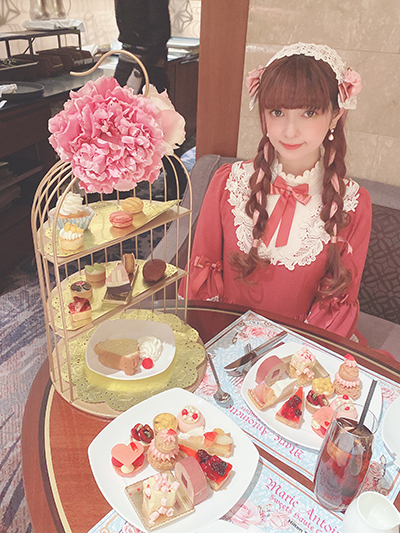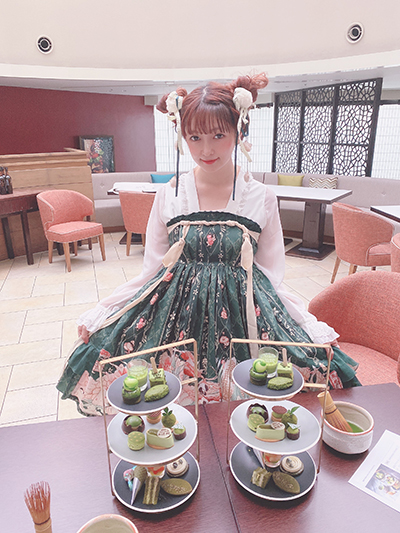 Misako Aoki
PROFILE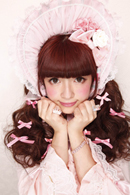 Misako Aoki
Lolita model, nurse, and President of the Japan Lolita Association

Models for KERA and the GOTHIC & LOLITA BIBLE while also working as a nurse. Was appointed as a Kawaii Ambassador (Lolita Fashion Representative) by the Ministry of Foreign Affairs in 2009. Has visited and attended events in over 30 cities across 20 countries and regions. Now has countless overseas fans.

Involved in setting up the Japan Lolita Association, has released "Lolita Fashion Book," has also worked in the development and promotion of new products. Contributes to activities that promote Lolita Fashion.

Blog: http://lineblog.me/aokimisako/
Twitter: @aokimisako
Instagram:
@misakoaoki
YouTube: Click
HERE
!
微博 (Weibo):
@青木美沙子-Official-
bilibili:
https://space.bilibili.com/487631711
Related Articles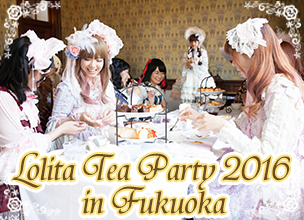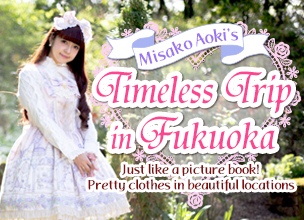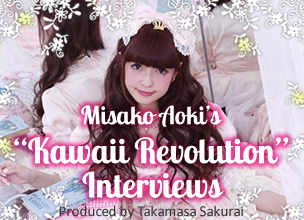 This comment section is for readers to leave opinions and comments. Inappropriate comments may be deleted, so please remember to be respectful. Thank you!