#54 Online tea party and "Lolita fashion diplomacy" on social media(1/9)

Let's enjoy Lolita fashion to the fullest in this lovely season!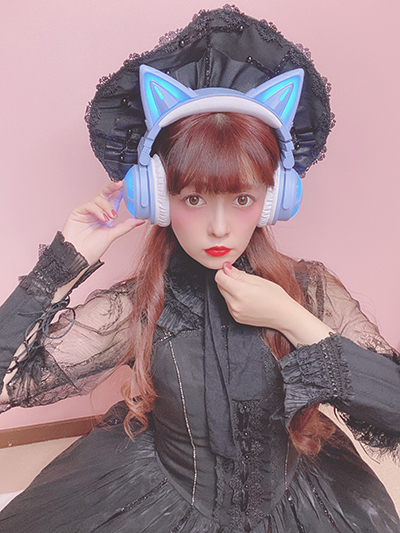 Here comes autumn and the weather is getting cooler! It is hard to wear Lolita outfits in summer as they often come in many layers, lace and ruffles. I'd say it is a fight against the heat, whether to be stylish or relaxed! However, from now on I'll be able to enjoy Lolita fashion to the fullest without any worries! As for my Lolita activities, I'd to reject about 6 event invitations that were offered this year due to the COVID-19 outbreak. I used to attend many events in China and other places in the world almost every week in October, but unfortunately it's not a good time to travel abroad. It makes me feel sad especially when I reminisced about the Columbia trip last September, I really hope that we'd be able to travel again and I'll do my best to keep up the good work at the moment.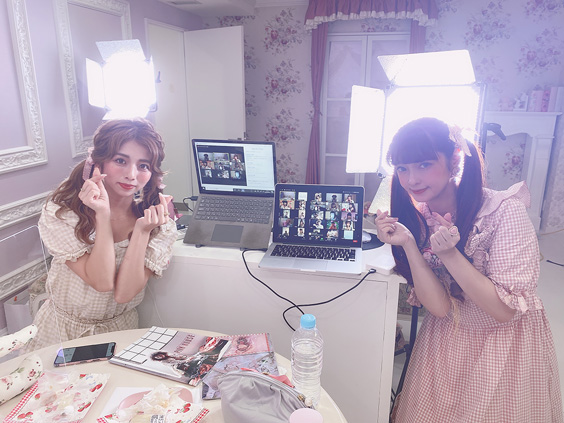 Despite the difficult situation, I decided to carry on things in a different way by hosting online tea party regularly in Japan through "zoom" (video conferencing service). I had been holding the actual tea parties in big cities such as Tokyo and Osaka, but as it went online it became easier for people from all over Japan to join us! One of the enjoyable moments during the party was to dress up at home and show everyone your own fashion style through the screen. Moreover, desserts chosen by me were delivered to every participant so that we could enjoy the same sweets at the same time. It's a shame that we cannot meet each other in person, but I received many positive feedbacks which the participants were glad to know more people interested in Lolita and many of them have become friends. Now I'm planning for an online Halloween party for October. It's a pity that chances of wearing Lolita outfits will become less but I'll not stop enjoying the present moment and will try to do whatever I can.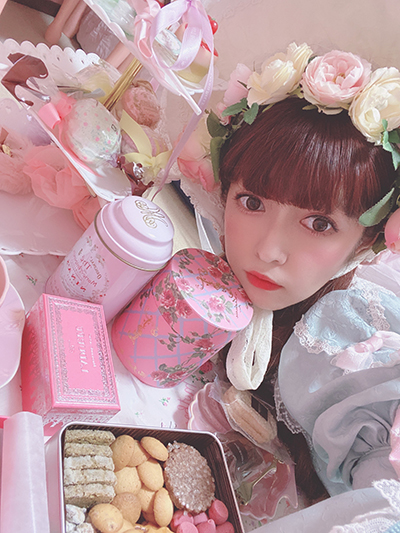 Guess what! It's been one year has past since I started posting videos on YouTube.The topics are mainly about Lolita fashion but I'm planning to post more hair and makeup tutorials. Worth mentioning, the number of subscribers of my channel on the Chinese video sharing site "bilibili", has exceeded 300,000 in half a year! My room tour video is especially popular and has been played about 800,000 times. These activities on social media make me feel connected to people from all over the world! I'll focus on what I can do now, and I will keep on the "Lolita cultural diplomacy" in the future!
Misako Aoki
PROFILE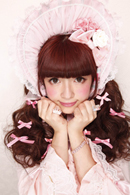 Misako Aoki
Lolita model, nurse, and President of the Japan Lolita Association

Models for KERA and the GOTHIC & LOLITA BIBLE while also working as a nurse. Was appointed as a Kawaii Ambassador (Lolita Fashion Representative) by the Ministry of Foreign Affairs in 2009. Has visited and attended events in over 30 cities across 20 countries and regions. Now has countless overseas fans.

Involved in setting up the Japan Lolita Association, has released "Lolita Fashion Book," has also worked in the development and promotion of new products. Contributes to activities that promote Lolita Fashion.

Blog: http://lineblog.me/aokimisako/
Twitter: @aokimisako
Instagram:
@misakoaoki
YouTube: Click
HERE
!
微博 (Weibo):
@青木美沙子-Official-
bilibili:
https://space.bilibili.com/487631711
Related Articles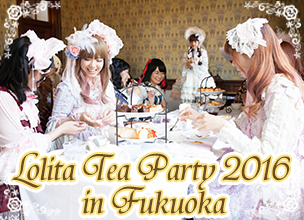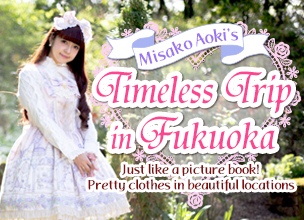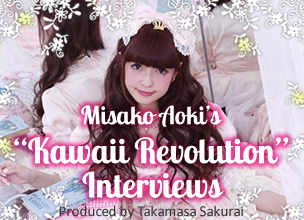 This comment section is for readers to leave opinions and comments. Inappropriate comments may be deleted, so please remember to be respectful. Thank you!