#55 Autumn is the season for Lolita!(1/9)

It's fun to make a confectioneries and fashion combo♪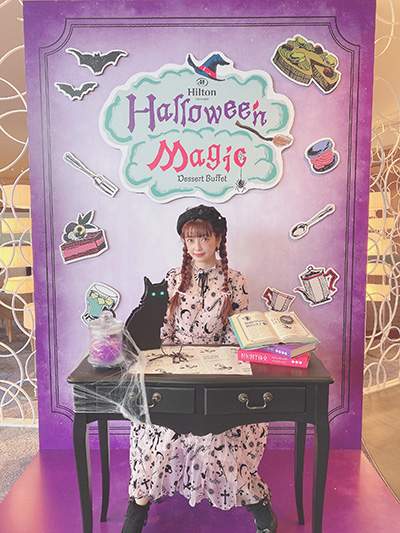 The summer heat's finally gone and here comes the season for Lolita fashion! It's like fighting against the heat doing Lolita style in summer, I can't explain how happy I am to be able to wear more Lolita outfits now! I've reserved lots of new dresses and coats from the autumn/winter collection. Although I'm not going out as often as I used to, I still feel extremely excited to try out new styles! It's not a good time to join or hold any big events for this year's Halloween, so I decided to enjoy the Halloween vibe by having nice Halloween-themed afternoon tea offered by hotels and cafes instead. I've actually held a small tea party and what impressed me most was the dessert buffet at Hilton Tokyo Bay! Not only the food, there're Halloween-themed photo spots so it's really perfect for parties. I also took many nice photos in an outfit matches with the theme of the desserts. For a sweet tooth person like me, it's fun to make a confectioneries and fashion combo!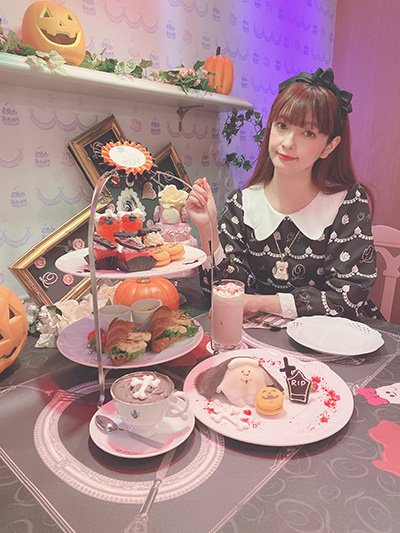 I've been modelling for more Japanese brands recently, one of them is the brand popular in classical Lolita fashion, "Innocent World"! Fukasawa Midori (model) and I are always styled in twins outfits and I am in pink! This hasn't changed since I started modelling, so everyone tends to link me with pink! it really suits me well. Besides, I'm doing a collaboration with "Melody BasKet"! When it comes to designing for collaborative collections, the first thing I'll think about is to create the styles that I'd like to wear. There'd been so many chances for me to try different Lolita styles when modelling, but still, the happiest moment is when I put on the clothes designed by myself. The theme for the Melody BasKet & Aoki Misako collaboration is the rose princess, keep following us to find out the classic and princess-look dresses!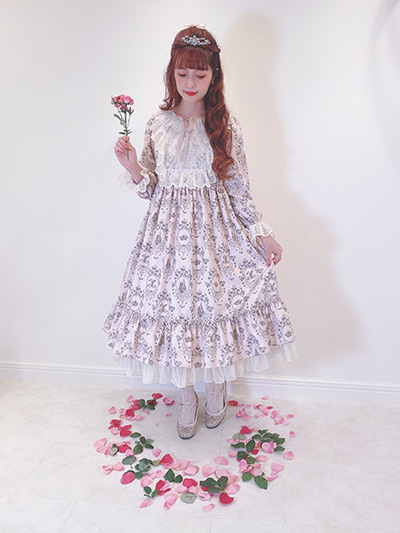 It's not a good time to attend overseas events so I've been trying different jobs within Japan! It's a lot of fun doing TV show that transforms celebrities into Lolita looks. I'm so motivated to keep on with the "Lolita cultural diplomacy" in the future!
Misako Aoki
PROFILE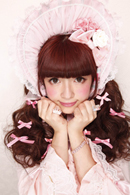 Misako Aoki
Lolita model, nurse, and President of the Japan Lolita Association

Models for KERA and the GOTHIC & LOLITA BIBLE while also working as a nurse. Was appointed as a Kawaii Ambassador (Lolita Fashion Representative) by the Ministry of Foreign Affairs in 2009. Has visited and attended events in over 30 cities across 20 countries and regions. Now has countless overseas fans.

Involved in setting up the Japan Lolita Association, has released "Lolita Fashion Book," has also worked in the development and promotion of new products. Contributes to activities that promote Lolita Fashion.

Blog: http://lineblog.me/aokimisako/
Twitter: @aokimisako
Instagram:
@misakoaoki
YouTube: Click
HERE
!
微博 (Weibo):
@青木美沙子-Official-
bilibili:
https://space.bilibili.com/487631711
Related Articles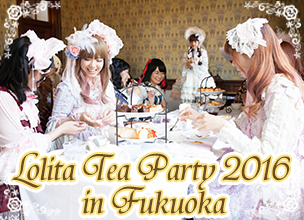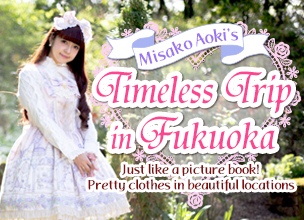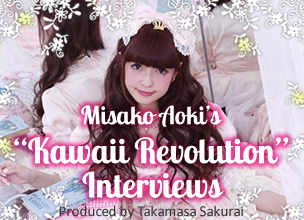 This comment section is for readers to leave opinions and comments. Inappropriate comments may be deleted, so please remember to be respectful. Thank you!