Vol.1 Takahiro Mizushima - Screaming Love for Hello! Project -

Hello, asianbeat readers! I'm voice actor, Takahiro Mizushima! The "favorite thing" that I'll be talking about in this installment is "idols"!
First encounter with Morning Musume。
The idol groups that I love and support more than all others are the Hello! Project groups, and it all started for me in the summer of 2008 when a colleague of mine said, "I highly recommend them but why don't you come round and have a look at a DVD first?" I didn't have much of an interest in idols back then, so when he invited me to watch the DVD it felt more like an obligation to go along.
Berryz Kobo is a group that's currently on an indefinite hiatus and one of the lines from their song "Futsu, Idol 10-Nen Yatterannai Desho!?" (People Usually Aren't Idols for 10 years, Are They?) goes, "a career that's seen as an easy job," and that's a little how I felt about the profession, too. But then I saw Morning Musume。perform "Resonant Blue" on the DVD and any frivolous thoughts I had about idols were instantly blown out the window. Their overwhelming song and dance skills, their stage presence, their radiance – it really just bowled me over. Eight-years on and I've been an avid supporter of Hello! Project ever since.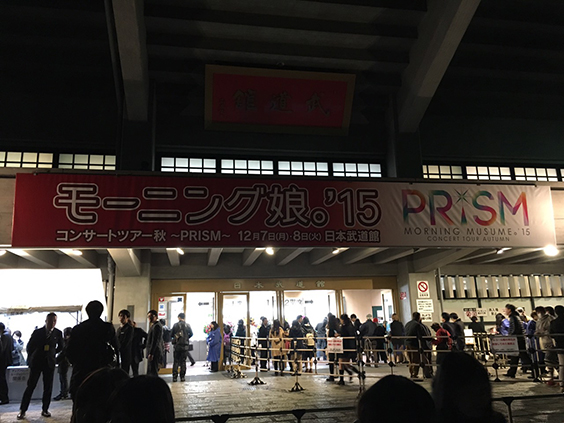 The Nippon Budokan was the venue for Riho Sayashi's last performance with Morning Musume '15. Now we are all really excited about Morning Musume '16!
What are Idols?
Lately I've been thinking a lot about idols and what their appeal actually is. To be honest, though, logic doesn't really play a part; I simply like what I like! And that's good enough for me. But then I got onto thinking what it is specifically about them that I like. The thing that draws me to Hello! Project, first and foremost, is their live performance abilities. Sometimes they're cute, sometimes they're mature, but they always come across as powerful and cool. And when they all come together on stage, singing songs that really bring out all these qualities, it just becomes the greatest concert you could hope for. I know it sounds like I'm saying I like everything about them, but that's not what I was trying to say. I think there's such a thing as "idol ability." It sounds very abstract when put like that, but I think idol ability relates to all those elements I mentioned previously. But then, I don't think that's all it is either…
Musing on Hello! Project
I like idols, that's a fact, but I also feel that I treat Hello! Project groups more as artists than idols. And I think that's because their songs and power of expression is of such high quality. But also because I love the words and the sounds that Hello! Project general producer, Tsunku♂, can create. Even though Tsunku♂ has now moved on from his role as general producer, the innovation that he brought to the industry lives on in the music of the current composers, and that gives me the greatest rush.
Also, you can't go past the "innocence and earnestness" and the "emotional experience that is the growth" of the members. One thing that you notice when you go to support Hello! Project, aside from the quality of their on-stage performance, is their ability to captivate you and not let go.
℃-ute and "Idol Ability"
This year marks the 19th year since the formation of Morning Musume。in 1997, and after all the different group formations, reorganizations, hiatuses, member additions and graduations throughout their history, Hello! Project currently has a total of 7 groups and 54 members, and a number of Hello! Pro Kenshusei (Hello! Pro Trainees) as well.
Of all the groups, the longest to remain active, though, is ℃-ute. ℃-ute, now coming into their 11th year, have well and truly asserted their position as a top-tier group and the "idols that idols aspire to." Their double A-side single "℃ute – Arigato – MugennoYell - / Arashi wo Okosunda Exciting Fight!" are the two songs that bring tears to my eyes more than any other. The songs became the official cheer songs for the Japan Wrestling Federation with a number of Japan's national representative squad even appearing in the music video.
Idols and combat sports seem like an odd combination at first, but it's because of the juxtaposition of these athletes who devote themselves entirely to wrestling, and a group like ℃-ute, whose path from formation to now has been anything but smooth sailing, overcoming various obstacles and setbacks along the way, that lends to such an invigorating and powerful message that manages to strike a chord no matter how many times I hear it.
It's not just the high quality of their performance abilities, but "innocence and earnestness" and "the emotional experience that is their growth" that I feel makes up "idol ability."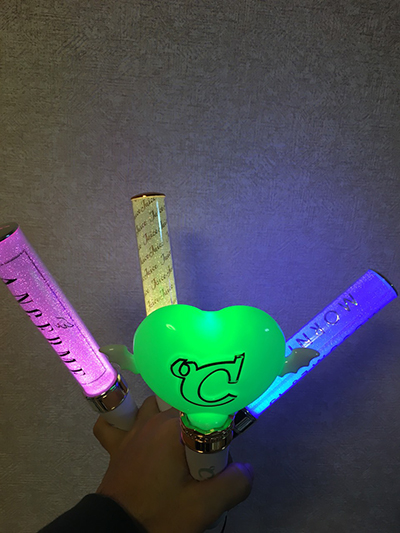 These are just a few of the items that are used for cheering on your favorite artists! There might be some times that you might have lend some to your friends!

Don't Think Too Hard About it; Idols are Fun!
I've written at some length on this topic now, but you really don't have too think too hard about it because idols are meant to be fun. For someone like me who had a somewhat unhappy youth, they seem so bright and sweet, they represent something that people long for, they can bring new life to those that are struggling for whatever reason and feel like they can't go on, they can bring even greater joy to those who are already winning at life and have energy to burn, they're even loved by people around the world.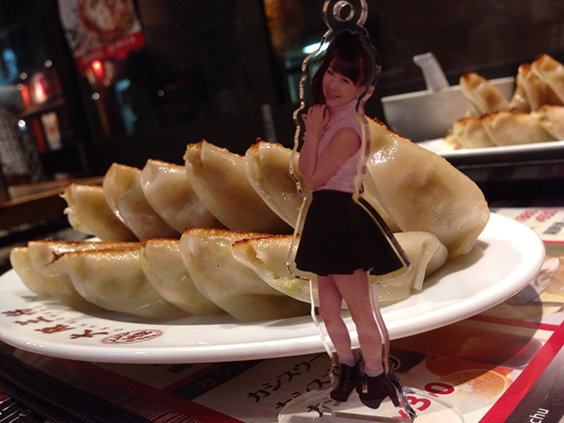 Nothing beats talking with your friends about the concert after it's finished while getting stuck into some delicious food!
The World Loves Pop-Culture
You can't dispute the fact that idols are an important genre in Japan's entertainment industry as avenues for comfort, emotional fulfillment, or simply to be enjoyed. They have a long history that dates back to the idol boom of the Showa period and succeeded across generations, continually evolving. Idols today are a part of Japanese culture that we can proudly boast to the world. Your love for idols and for Hello! Project brings me immense joy.
PROFILE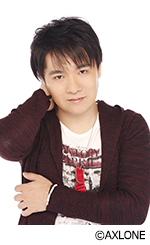 Takahiro Muzushima (水島大宙)
Voice actor and narrator. A friendly character who is popular with both men and women. A clear fresh voice, often plays quiet youngsters, as well as cool, handsome characters.
Major roles and appearances (among many others): Has voiced characters in TV anime, such as Jyojiro Takajyo in "Charlotte," Kotaro Takebayashi in "Ansatsu Kyoshitsu (Assassination Classroom)," Jun Shiratori in "Boku Dake ga Inai Machi (The Town Where Only I am Missing)," Rolo Lamperouge in "Code Geass: Lelouch of the Rebellion R2," Kouta Otoyama in "Uchu no Suteruvia (Stellvia of the Universe)," Hubert Ozwell in the game "Tales of Graces," Momota Asuma in "Boyfriend (Kari)," etc. Also provided dubbing in films such as "Sokyu no subaru" for the character of Li Chun Yun played by Shao-Qun Yu and "Chronicle" for Andrew Detmer played by Dane DeHaan. Radio work includes "Takahiro Muzushima / Ryohei Kimura ←SIDE BY SIDE→" and many more.
Since 2013 has been using the name "TAKA" for musical performances and activities.
Blog:
http://ameblo.jp/neko-no-otete/
PRESENT!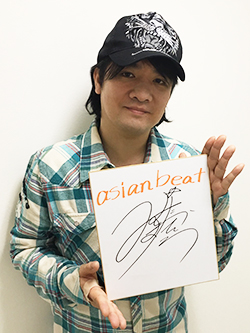 One lucky reader
of asianbeat have the chance to win a card autographed by Takahiro Muzushima! Don't miss this chance to win!
[Application Period]
Monday April 11th to Sunday May 15th 2016 (Japan Standard Time)
Announcement of Winners
Wednesday 18th May 2016
The application period is now over. Thank you!
The lucky winner is...
くんたま san
(Please note, winners will receive an email directly from asianbeat. If you don not reply with a confirmation message within a week, you application will become invalid and you will not be able to claim your prize.)
This comment section is for readers to leave opinions and comments. Inappropriate comments may be deleted, so please remember to be respectful. Thank you!