Vol.33 Milktee-nu Tiara -  I Like Cross-Dressing More Than Anything -

I Want People to Enjoy Fashion and Makeup and Not Get Caught Up in Distinctions
Hi there! Nice to meet you! My name is Milktee-nu Tiara and I am a fashion designer. Let me tell you about a few of my favorite things!
The thing I love doing. My favorite thing. Well, the thing I like most of all–even more than food–is dressing men up as women. I've reached the point now where I can profess openly in public that I love cross-dressing (女装子*), but before I came to really know what cross-dressing is, I used to think of it as something belonging to some remote, distant world. In February 2018, at the very point in time that I'm writing this column, cross-dressing has become something of a buzzword. It is more widely recognized than before, but it is likely still regarded throughout the world as an underground genre. However, if you allow me to sing my own praises for a moment, in the past few years I feel I've changed cross-dressing culture and people's impression of it in a big way. In a first for Japan, I secretly created a service that I ran in various department stores, which helped transform women and men of all ages into their cutest possible selves. Up until that point I had been running a female-oriented fashion brand, so my customers were probably a little shocked by such a sudden and dramatic change. So just what on earth happened in the last few years to incite such a change? Well, it was actually a chance incident that got me hooked on cute-ifying men and it has been my passion ever since.
*女装子 (josoko): People who dress in women's clothes.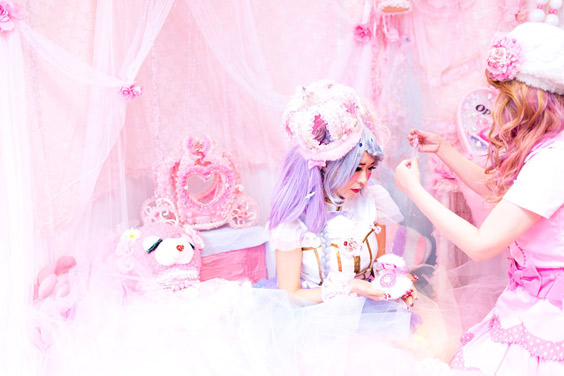 As the times began to change, I got the chance to use men as models for women's clothing brands, which I was in charge of. A male model who wears women's clothes and make-up can transform into a totally new, kawaii individual. I was captivated by the unique cuteness and androgynous quality that came with these feelings of fascination, expression and potential.
However, back then the whole idea of cross-dressing felt like it belonged to a world that was distant and remote. But then a turning point happened. By chance I was suddenly given the opportunity to appear on a certain program with a cross-dressing artist that featured a store for cross-dressers in Ni-chome (Shinjuku 2 chome), and it was from this that the "I like cross-dressing more than anything" legend was born!
Although it's not running anymore, there used to be a cross-dressing event called "Propaganda" which was the biggest of its kind in Japan. I did the fashion show for this event a number of times, and as I met more and more people who were involved in the cross-dressing scene I became captivated by the pureness and charm of everybody and grew to love cross-dressing more and more. However, there is a common concern amongst my dear friends in the cross-dressing community that there will be feelings of prejudice or lack of understanding from the people around them about men putting on a skirt or wearing makeup, and having to hide this side of themselves from their family and friends. For various reasons, some of them have had to go through great hardships after their passion for dressing up as a woman was discovered by their families and friends. Witnessing their anxieties up close was incredibly hard for me. The culture around cross dressing has changed quite a lot over the years. However, I have begun to think how great it would if we had more options in fashion, if it was an era that people could simply enjoy being kawaii, wear the clothes they want to, and make-up was something that was genuinely enjoyed by both men and women. So I decided to take a new open approach that was the exact opposite of the limited way things had been done before. I started a makeover service in a department store that helped make anyone kawaii and beautiful, regardless of their age or gender.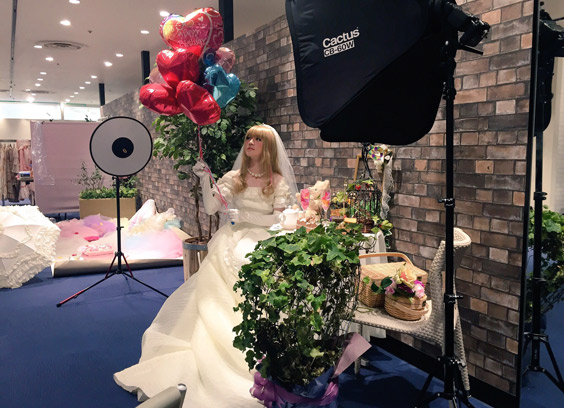 Large shoe sizes up to 29cm and wigs to achieve a small-face effect that people could try on were made available to buy, I held makeup lessons and even a mixer event. Professional hair and makeup styling was offered, along with cute outfits. The aim was to create a place where we could enjoy being kawaii without stress or hesitation. Thanks to everyone's support, an increasing number of new customers and regulars across all age groups started visiting to get kawaii makeovers. It eventually grew into a cozy salon with a core group of customers. Following many requests, there are now plans to provide a make-up service for women looking to cross-dress and photography service for senior citizens.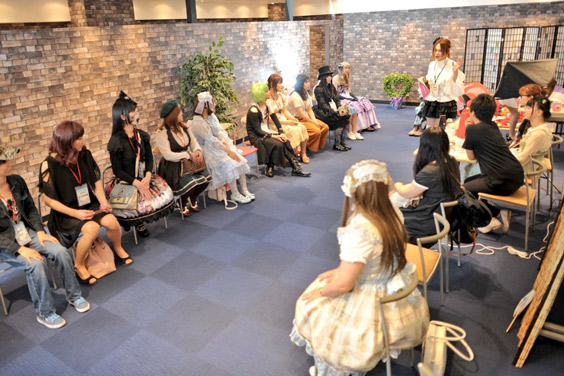 Reflecting on everything that's happened thus far there have been a lot of struggles to get where I am today, but it's because of the support from all my customers and help from my staff that I'm still here today. I am so grateful to all of them. I think that "people" are the true treasures in this life.
Favorite motto:
"Those who rules their wardrobe rules their life"
I believe that fashion has the power to change a person's life. Changing what you wear can give you a new confidence and a positive outlook. And in doing so positive events and circumstances will be drawn to you. I want all people to enjoy makeup and fashions that they like without concern for distinctions regarding gender or age. You only get one life after all. If a cross-dressing makeover can help someone find a new version of themselves and impart even the slightest bit of extra fulfillment in their everyday lives, then that makes me happy also. I want to share Japanese kawaii culture that transcends age and gender with the world.
Lastly, I want to show you some makeover pictures of my adorable customers at the salon (makeover salon, 'Opera the Princess House'). Aren't they cute?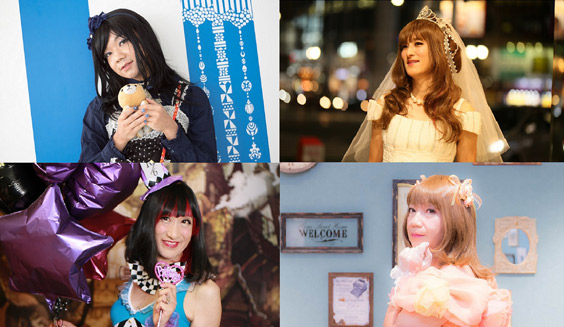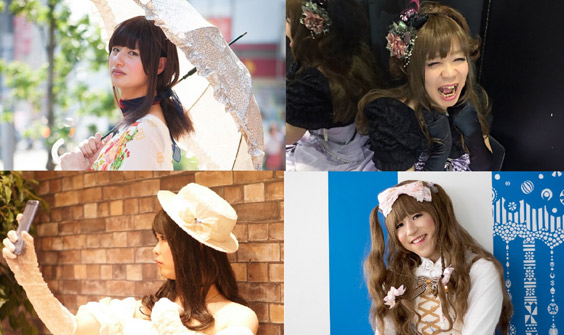 PROFILE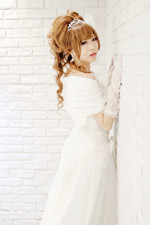 Milktee-nu Tiara (ミルクティーヌ・ティアラ)
Producer of Japan's first makeover salons, located in various department stores. Founder and designer of kimono and lolita fashion label that creates matching outfits for you and your doll. Music creator. Designer of attire for idols both domestic and global.
Opera the Princess House Official Webste:
https://www.operatheprincesshouse.com
Twitter:
@OPH1202
Facebook:
https://www.facebook.com/operatheprincesshouse
PRESENT!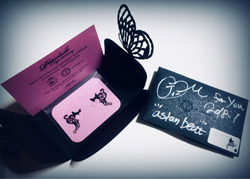 We have "paper eyelashes" to give away to ONE lucky asianbeat reader! The packet is signed by Milktee-nu Tiara, so make sure to apply!
We're looking forward to receiving your applications!
Application period: Friday 16th February to Sunday 8th April 2018
Winner announced: Wednesday 11th April 2018
The application period is now over. Thank you!The lucky winner is ...さら san......Congratulations!!
(Please note, winners will receive an email directly from asianbeat. If you don not reply with a confirmation message within a week, you application will become invalid and you will not be able to claim your prize.)
External Links
This comment section is for readers to leave opinions and comments. Inappropriate comments may be deleted, so please remember to be respectful. Thank you!