Vol.34 LinQ Chisa Ando - What Idols are to Me -

LinQ: The More You Know About Us the Better!
I, Chisa Ando of LinQ, absolutely love 'idols'!
At any point in time, and in whatever form, idols are like these bright and shiny beings, capable of multiple forms of self-expression and a source of both spiritual relief and emotional support for everybody. Well that's what idols are to me, at least! But after actually becoming an idol myself, I learned that idols live in a world that requires an above average level of willpower and hard work in order to get by. So I would like to take this opportunity here to talk about my path to becoming an idol and hopefully reveal not only what I find fascinating about idols but also a little about what goes on behind the scenes as well!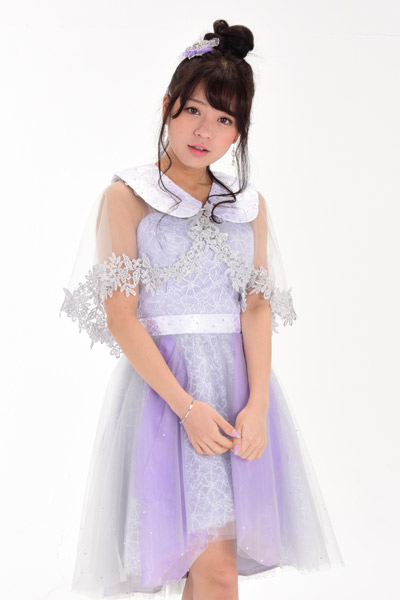 I've loved being on stage since as early as I can remember. I was a girl that loved being the center of attention – I just loved to stand out. Whether it was at school recitals, graduation speeches, or school cultural festivals...even if I only had one line to say, I remember being so happy about it that I would practice repeatedly. So much so, in fact, that I can still remember my lines from my school recitals, even today! At the time, I thought it was virtually impossible for me to ever become an idol so I was always too embarrassed to say anything to any of my friends, but I was always secretly longing to be a part of the entertainment industry. I suppose I can say this now, but at the time I would think, 'There are all these girls my age in the magazines pursuing their goals, so just what am I doing?' (lol)
The desire to get into the industry was always there, it just never translated into action, and so I made the regular progression into high school and lead a very normal student life. At the time I wanted to get better at playing the guitar so I practiced that a bit. And it was around that time that we decided to put together a girl band for the school cultural festival and one of the girls in the group happened to be a budding idol. I went along to watch her group perform one day and it really shocked me that a group could put a smile on so many faces! From then on my vague entertainment industry dream became crystal clear: 'I want to be an idol.' Finding someone close to me who was doing the very thing I longed for is what lead me to becoming an idol. I applied to the agency and got in. I started out without any singing, dancing or other particular skills, so I'm sure my debut performance would have been horrible to watch, but I had found what I wanted to do, I had debuted as an idol, I felt like I had finally made some progress and I was absolutely brimming with hope and expectations.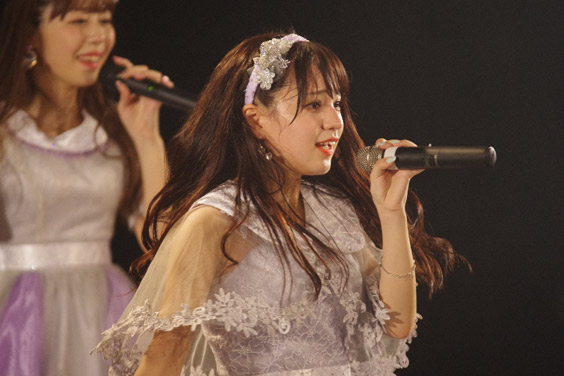 However, only 6 months into my debut and we had already hit rock bottom. We only had a few songs and somedays we were performing to crowds of three. Every day the group would desperately try to come up with ways to draw more customers and think how we could make our concerts more enjoyable. It was only with the support of our very meagre fan base at the time who would tell us things like 'It's tough now but if you just keep at it, more and more people will definitely come to see you for what you are' that we were able to persevere. So I absolutely adore our fans! No matter how few customers come to our concerts, never once in my idol career have I performed half-heartedly. Maybe this is just common sense but even if only one customer came to our concert I would put everything I have into my performance for them! The reason I'm in LinQ today is because of the fans that gave their support to me in the very same way. Idols always tend to say '
itsumo arigato
' (thank you for everything, always) and a lot of fans will be used to hearing it by now, but I truly, truly am grateful! All of you helped turn this regular girl into an idol.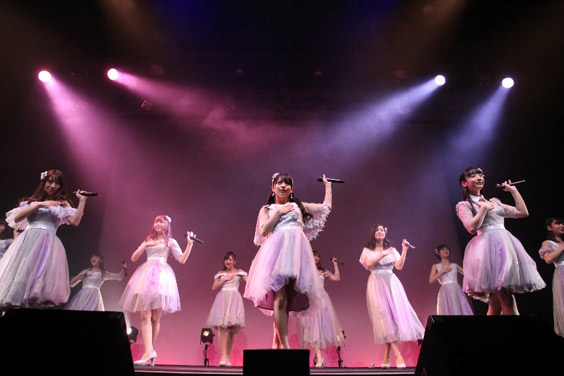 After joining LinQ in August 2017, I've had the opportunity to perform on numerous big stages and work with a number of other idol groups as well. Although I say 'idol', there are in fact many different types of idols and groups with completely different concepts and influences. Of course there are the mainstream idol groups, but there are also groups with more rock stylings, groups that play instruments, groups that dress as men...there are more groups then you could count, but I'm sure that the majority of idols will have contemplated giving up at least once in their careers. But then you see the happy faces of the fans that support you or your group absolutely nails a performance, and that's when we say to ourselves, 'I'm glad I'm an idol. It's an amazing job' and then everything seems worth it! I just love the idol profession: ceaselessly pursuing a dream and getting out exactly what effort you put in. I also love all the fans and their endlessly passionate support for idols. LinQ is a mainstream idol group based in Kyushu but active across all of Japan. For me, I think we're a 'the more you learn about us the more you enjoy' kind of group. Once we've peaked your interest, you're hooked (lol) The personalities of the members in our group are all really strong, too! You probably can't tell just by watching us perform, but everyone is actually incredibly funny! Backstage we're always telling funny stories and just constantly laughing. The kindness of all the sempai is another of LinQ's charm factors.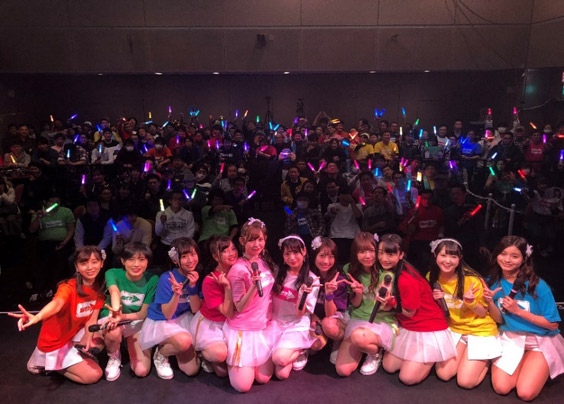 Before a concert, first-generation members Yuumi or Chiaki often help me with my hair. They also recommend hair oils, hand down clothing, and call when I've caught a cold to ask, 'Do you want us to get something for you?' LinQ's member colors also have special meanings behind them. My color is white, which is 'a color that can become any color.' It basically means that I absorb the best attributes of those around me to become the ultimate idol I can be. From here forth, LinQ will be busy preparing for our upcoming solo concert at the 10,000 capacity hall, Marine Messe Fukuoka. It won't be an easy road ahead for us, but together with our fans we can make it. I can't wait to stand on stage at Marine Messe Fukuoka and scream out 'Arigato!' to all the people who have supported us this far. That's my idol life dream. Becoming an idol and learning that the brilliance of the idols you see on stage is the result of tireless efforts behind the scenes makes me want to become an even brighter and shiner idol myself, and I will continue to work harder every day, never forgetting my gratitude.
To those who are reading this column and have never seen a LinQ performance, please come to one of our shows! It's a super fun experience that I want to share with everyone. We'll put on a great show and send you home grinning!
And to all our fans, thank you for your constant support, always ♡ Chisa Ando
PROFILE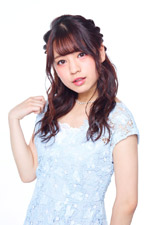 安藤千紗 (Chisa Ando)
Age: 18
Height:148cm
Birth place: Fukuoka Prefecture
Hobbies: Playing with my pets! Watching anime!
Special skill:Can sleep for extensive periods of time.
Twitter:
@ando_chisa
---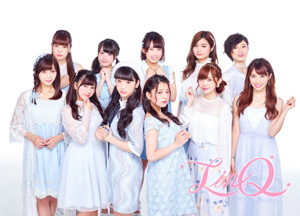 LinQ
2Six years on since their 2011 debut, Chisa Ando joined the group on August 26, 2017, and a brand new 'LinQ' was born.
The name of the band is loaded with meaning; through their activities they try to "link" people together from different areas and countries, and create a "Egao no Kakehashi (bridge of smiles and happiness)."
Official Website:
http://loveinq.com/
Twitter:
https://twitter.com/LinQ_official
PRESENT!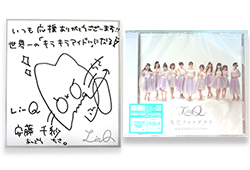 ONE lucky reader of asianbeat has the chance to win a card and a CD autographed by Chisa Ando! Don't miss this chance to win![Application Period]
Friday March 30th to Sunday May 20th 2018 (Japan Standard Time)
Announcement of Winners
Wednesday 23rd May 2018
The application period is now over. Thank you!The lucky winner is ...nanoha san......Congratulations!!
(Please note, winners will receive an email directly from asianbeat. If you don not reply with a confirmation message within a week, you application will become invalid and you will not be able to claim your prize.)
Related Articles
External Links
This comment section is for readers to leave opinions and comments. Inappropriate comments may be deleted, so please remember to be respectful. Thank you!