The first leading role of Raul (from Snow Man)! The movie "Honey Lemon Soda" to be released on Friday 9th July!

Meet the real cool Kai-kun in live-action movie! Heart's beating fast when listening to his voice and looking at his expressions♪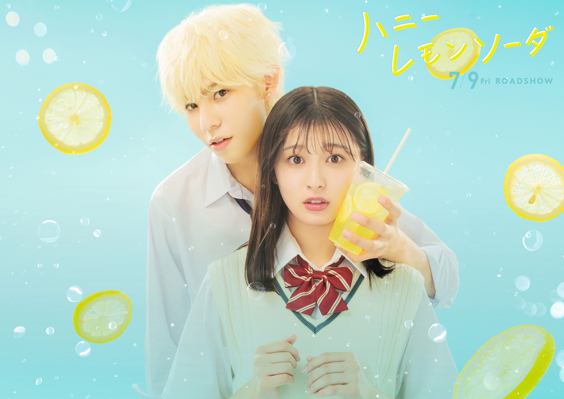 "Honey Lemon Soda" is a manga full of scenes and conversations that give you lots of butterflies. Now it has been adapted to a live-action movie and is scheduled to release on 9th July (Friday) in Japan! The romance depicts the teenage life of Ishimori Uka (main character), who was being bullied in the past and is determined to change after meeting Miura Kai, a guy with lemon-coloured hair. What's remarkable is that being a high school student in the real life himself, Raul portrayed the role of Kai perfectly. You will surely be thrilled by the cool Kai "in reality"♡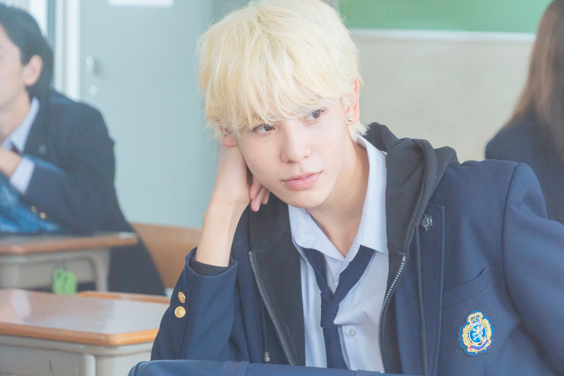 What impressed us the most are probably the beautiful lemon-coloured hair and Raul's mature voice! Yoshikawa Ai also made a great performance by playing Uka, and will definitely capture many viewers' hearts with their natural and expressive acting!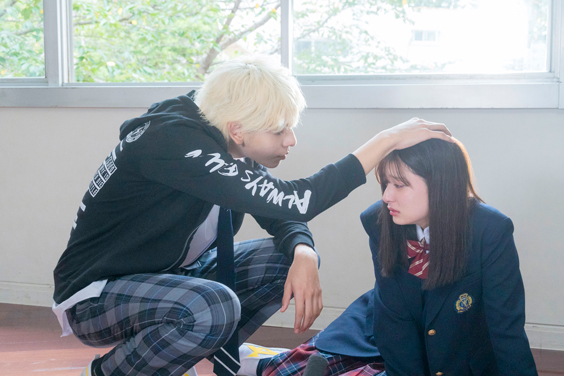 "Call me whenever you need help, I'll be by your side," "You're not any stone but a gem" - Kai is always being supportive and encourages Uka with heartwarming words, despite Uka's lack of confidence that makes her apologize to people whatever happens. The growth of these two characters who are attracted to each other is one of the highlights of the story! Besides, it is also great to see their close classmates, Takamine Tomoya (Hamada Tatsuomi) and Endo Ayumi (Okamoto Natsumi), as well as the "rival (?)" role Kanno Serina (Hotta Mayu)! This is indeed an inspiring and dazzling story of a school life! However, although Kai seems a perfect person, there is something that he can't tell others about his past...!? You will surely be impressed by the incredibly done emotional scenes involving his story! And just a friendly reminder, don't leave the cinema even when the movie has ended because you won't want to miss the post-credits scenes♪ (Editorial Dept.: Nika)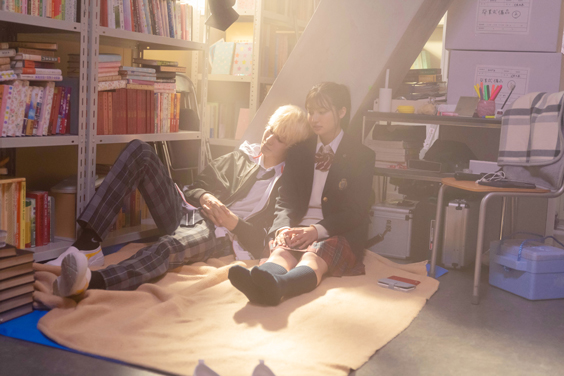 Movie "Honey Lemon Soda"
- Original Story: "ハニーレモンソーダ" (Honey Lemon Soda) Murata Mayu (serialized in "RIBON" magazine published by SHUEISHA)
- Cast: Raul (Snow Man), Yoshikawa Ai, Hotta Mayu, Hamada Tatsuomi, Bando Ryota, Okamoto Natsumi
- Director: Shintoku Koji
- Planning & Distribution: SHOCHIKU Co.,Ltd.
- Official Website:
https://movies.shochiku.co.jp/honeylemon-eiga/
- Twitter:
@honeylemon_eiga
- Instagram:
@honeylemon_eiga
Ⓒ2021「ハニーレモンソーダ」製作委員会 Ⓒ村田真優 / 集英社
PRESENT!
We are giving away the "Honey Lemon Soda" notepads (lemon inside and soda outside) to 3 lucky readers! Apply for the lucky draw now!
[Application Period] Monday 21 June 2021 - Sunday 18th July 2021 (JST)
[Winner to be announced on] Wednesday 21st July 2021 (JST)
The application period is now over. Thank you!The lucky winners are...空っぽの宝箱 san牡羊 sanSheena san
(Please note, winners will receive an email directly from asianbeat. If you don not reply with a confirmation message within a week, you application will become invalid and you will not be able to claim your prize.)
Related Articles