Snow Man's first starring in a film - "Takizawa Kabuki ZERO 2020 The Movie" - to be released in Japan on Friday 4 December!

Amazing Japanese entertainment show by Johnny's!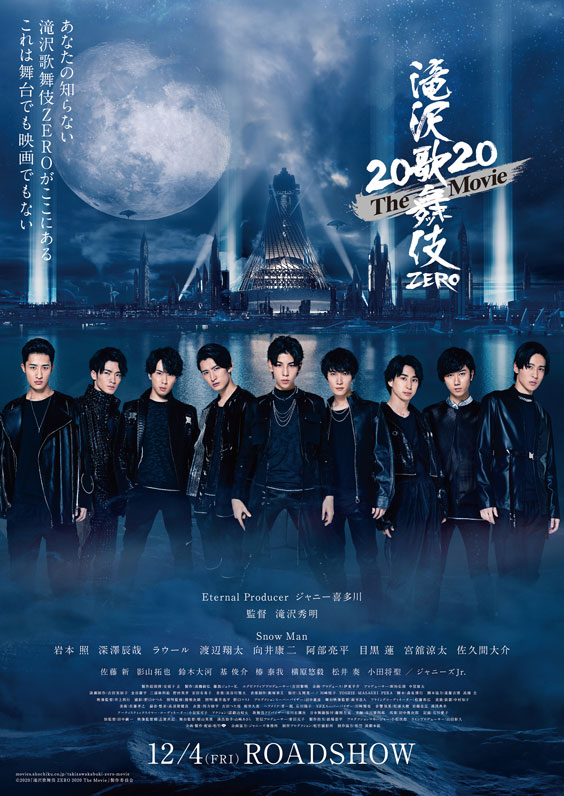 ©2020「滝沢歌舞伎 ZERO 2020 The Movie」製作委員会
"Takizawa Kabuki" is an entertainment show which Takizawa Hideaki (from Johnny&Associates,Inc.) has been involved in starring and directing for 14 years. It has now been transformed into "Takizawa Kabuki ZERO 2020 The Movie" and will be released on the whole nation's big screens from Friday 4th December! Worth mentioning, it is the first time for "Snow Man", one of the most popular idol groups now, to star in the movie! It comes with a variety of performances including Jidaigeki inspired by Nezumi Kozō. Moreover, Snow Man's fascinating looks and wonderful performance left us thrilled beyond words! The preview lasted for 2 hours and 19 minutes but it was a blink of an eye!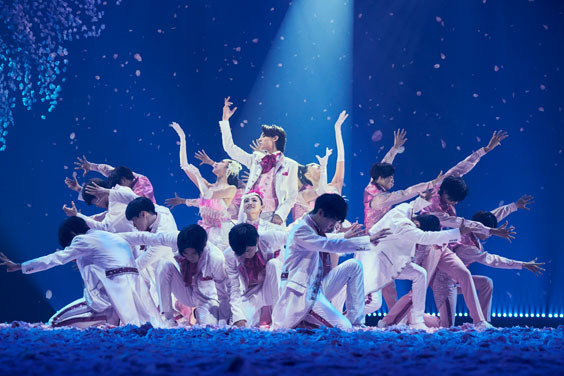 ©2020「滝沢歌舞伎 ZERO 2020 The Movie」製作委員会
One of the most impressive scenes from the movie was the ones shot at Nikko Edomura and other places. The clips of the super cool new song, "Black Gold", accompanied with cool dance and is first revealed in the movie, are so perfect that you would want them to be the official music video! Thanks to the great shooting, viewers are able to enjoy the show from different angles which normally cannot be seen while watching it live. Besides, it was the first time for me to experience "kinniku-moe" (attracted by muscles) when watching the famous "Fukkin Daiko" that requires performers to show off abdominal muscles. The movie successfully brings out Snow Man's personality and also leaves a powerful impression to the viewers. Just as the catchphrase "This is neither a stage show nor a movie, it's a new beginning" says, it is what we would recommend to see on the big screen♪(Editorial Dept.: Nika)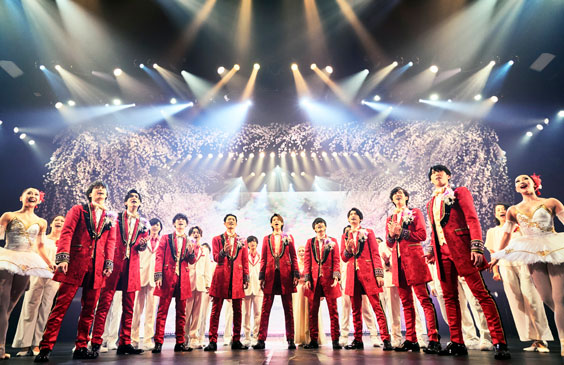 ©2020「滝沢歌舞伎 ZERO 2020 The Movie」製作委員会
PRESENT!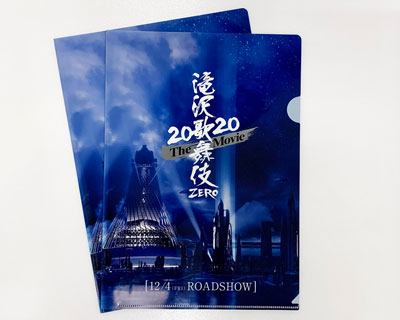 We are giving away "Takizawa Kabuki ZERO 2020 The Movie" original clear file (not for sale) to 3 lucky asianbeat readers! Apply for the lucky draw now!
[Application Period]
Tuesday 17th November 2020 - Sunday 6th December 2020 (JST)
[Winner to be announced on]
Wednesday 9th December 2020 (JST)
The application period is now over. Thank you!The lucky winners are...Putri Puspita san修伊 sanまゆ san
(Please note, winners will receive an email directly from asianbeat. If you don not reply with a confirmation message within a week, you application will become invalid and you will not be able to claim your prize.)
映画『滝沢歌舞伎 ZERO 2020 The Movie』
"Takizawa Kabuki ZERO 2020 The Movie"
- Director: Takizawa Hideaki (滝沢秀明)
- Eternal Producer: Johnny Kitagawa (ジャニー喜多川)
- Cast:
(Snow Man)
Iwamoto Hikaru (岩本照) / Fukazawa Tatsuya (深澤辰哉) / Raul (ラウール) / Watanabe Shota (渡辺翔太) / Mukai Koji (向井康二) / Abe Ryohei (阿部亮平) / Meguro Ren (目黒蓮) / Miyadate Ryota (宮舘涼太) / Sakuma Daisuke (佐久間大介)
(Johnny's Jr.)
Sato Arata (佐藤新) / Kageyama Takuya (影山拓也) / Suzuki Taiga (鈴木大河) / Motoi Shunsuke (基俊介) / Tsubaki Taiga (椿泰我) / Yokohara Yuki (横原悠毅) / Matsui Minato (松井奏) / Oda Shosei (小田将聖)
- Distributed by: SHOCHIKU Co.,Ltd.
- Official Website:
https://movies.shochiku.co.jp/takizawakabuki-zero-movie/
- Twitter:
@tkz2020_movie
- Instagram:
@tkz2020_movie
Related Articles