"Jiko Bukken Kowai Madori (EN.: STIGMATIZED PROPERTIES)" - Horror movie starring Kamenashi Kazuya from KAT-TUN! Scheduled to be released in Japan on 28 August (Friday)!

Brace yourself for the scary paranormal scenes based on a true story!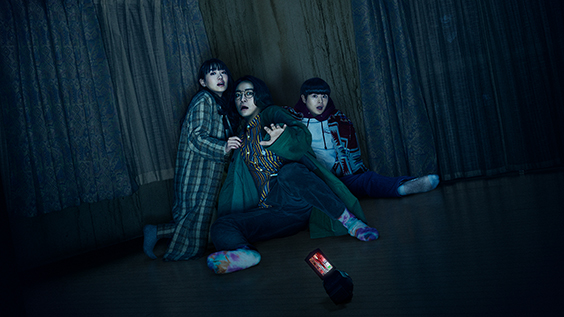 "Did it really happen!?" - it is likely to have this question in your mind, well, brace yourself for the frightening scenes which are based on true story! "Jiko Bukken Kowai Madori (EN.: STIGMATIZED PROPERTIES)" will be released in Japan on 28 August (Friday), and I have recently experienced the scary moments at the media preview! "Stigmatized properties" usually refers to properties with grim histories of murder, suicide, or fatal accidents like fire. The movie is based on the paranormal experiences of Matsubara Tanishi, a geinin (Japanese comedian) well known for living in different stigmatized properties. Moreover, it is directed by Nakata Hideo (director of "Ring" and "Sumaho wo Otoshita dake na no ni [EN.: Stolen Identity]"), and the leading role Yamano Yamame is played by Kamenashi Kazuya, who is from the famous idol group KAT-TUN. Other cast include Fukuoka-native Seto Koji (as Nakai Taisa, Yamame's partner in Manzai performance), and NAO (as Kosaka Azusa, who supports Yamame)!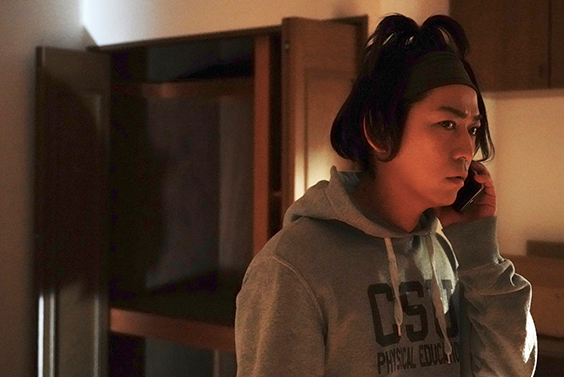 The movie begins with the scene of cross-dressed Yamame performing Manzai (Japanese double act comedy) in a less entertaining way. Yearning for fame, he decided to visit spooky stigmatized properties to get new ideas for his performances. However, it becomes hard for Yamame to stay calm as he encounters various paranormal events which he later gets involved with... It is exactly the kind of insidious and terrifying Japanese horror movie that is going to give you chills! What's scarier is that something weird actually happened at the shooting site, as Kamenashi faced car engine trouble twice, and screens suddenly went black while filming... Last but not least, because its based on real story, the final scene is what that creeped me out the most! (Editorial Dept.: Nika)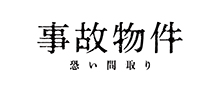 "事故物件 恐い間取り (EN: STIGMATIZED PROPERTIES)"
- Original story: Matsubara Tanishi "事故物件怪談 恐い間取り (
Jiko Bukken Kaidan: Kowai Madori
)" (Futami Shobo Publishing Co., Ltd.)
- Cast: Kamenashi Kazuya, NAO, Seto Koji, Eguchi Noriko, MEGUMI, MAO, Takigawa Eiji, Kinoshita Houka, Kato Ryo, Sakaguchi Ryotaro, Nakata Kurumi, Dancho Yasuda, Kurochan, Barbie, Uno Shohei, Takada Junji, Kote Shinya, Arino Shinya, Hamaguchi Masaru
- Director: Nakata Hideo
- Screenplay: Brazily Ann Yamada
- Planning & Distribution: SHOCHIKU Co.,Ltd.
- Official Website:
https://movies.shochiku.co.jp/jikobukken-movie/
- Twitter:
@jikobukken2020
- Instagram:
@jikobukken2020
Related Articles