Johnnys' Junior "Bishonen" Ukisho Hidaka's first starring role! "Mune ga Narunoha Kimi no Sei" to be released on Friday 4th June 2021!

Unpredictable since the beginning!? Don't miss out the "unexpected surprises"♪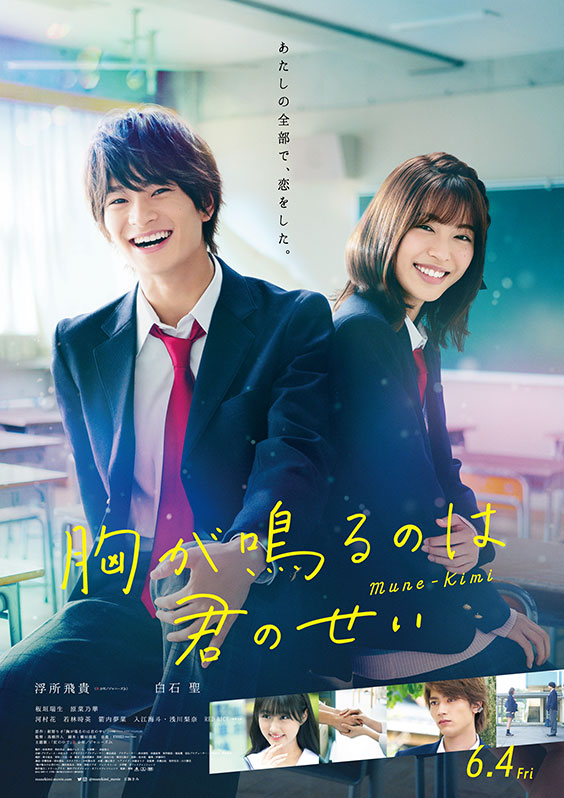 The blockbuster shōjo manga that has sold over 2.5 million copies is having a live-action movie - "胸が鳴るのは君のせい" (
Mune ga Narunoha Kimi no Sei
)! Scheduled to release nationwide on 4th June (Friday) and starring Ukisho Hidaka (Johnnys' Junior "
美
少年" Bishonen), the movie is revealed to be his first film playing a major role - Arima Hayato - a cool guy who seems hard to understand. The heroine who has affection for Arima, Shinohara Tsukasa, is played by the Shiraishi Sei. Attracted to Arima's gentle eyes and his "unexpected thrills" that seem like "sudden attacks" to her, Tsukasa realized that what she feels is beyond friendship and decided to confess her feelings. However, Arima's reply is unbelievably surprising - "I'm sorry"!! The story is going to start from the heroine's disappointment!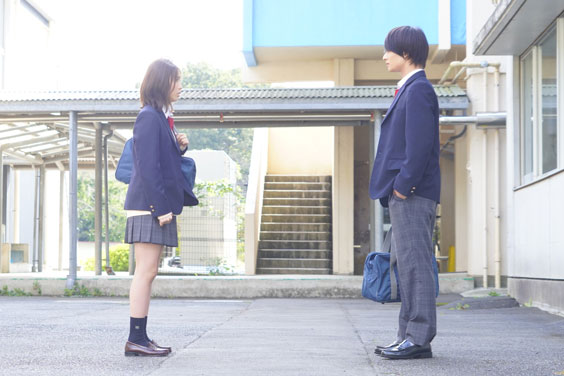 Arima likes to tease Tsukasa and sometimes seems to show interest in her, some of the unexpected moments have given Tsukasa butterflies over and over again! What's more notable is the scene inside a Japanese futon (bedding) which appears in the trailer, can't help but heart's pounding so fast!
Moreover, the popular classmate Hasebe Yasuhiro (Itagaki Mizuki), and Arima's ex-girlfriend who seems like a "little devil", will also appear in the movie and form a complicated "love square". Are we going to see a change in Arima, who is not being positive towards relationship? Do pay attention to his expressions as they might change as the story goes! Despite all the pain, the love among the four never stops and it creates a sweet and sour kind of classic love story. Don't miss it♪ (Editorial Dept.: Nika)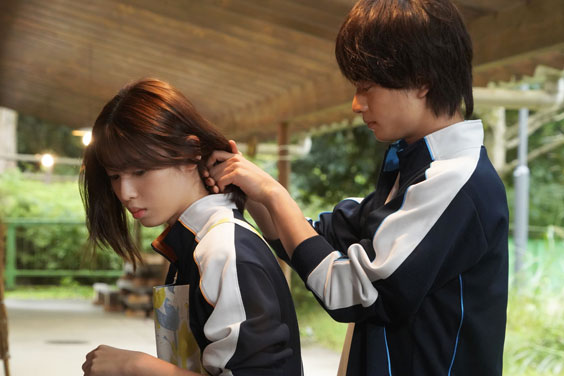 "胸が鳴るのは君のせい"
"Mune ga Narunoha Kimi no Sei"
- Cast: Ukisho Hidaka (
美
少年 Bishonen / Johnnys' Junior), Shiraishi Sei, Itagaki Mizuki, Hara Nanoka, Kawamura Hana, Wakabayashi Jiei, Yanai Yumena, Irie Kaito, Asakawa Nana, and RED RICE (SHONAN NO KAZE)
- Director: Takahashi Hiroto
- Original story: "胸が鳴るのは君のせい" / "
mune ga narunoha kimi no sei
" (Konno Risa / Shogakukan Inc. / Betsucomi)
- Distributed by: TOEI COMPANY, LTD.
- Official Website:
https://munekimi-movie.com/
- Twitter:
@munekimi_movie
- Instagram:
@munekimi_movie
- TikTok:
@munekimi_movie
Ⓒ2021 紺野りさ・小学館/「胸が鳴るのは君のせい」製作委員会
PRESENT!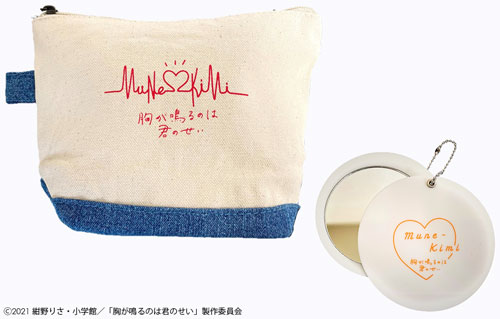 *Please be aware that the actual size of the prizes differ from the photographs above.
We are giving out the original pouch and travel mirror sets of "Mune ga Narunoha Kimi no Sei" to 2 lucky readers! Apply now!
[Application Period] Wednesday 2nd June 2021 - Sunday 20th June 2021 (JST)
[Winner to be announced on] Wednesday 23rd June 2021 (JST)
The application period is now over. Thank you!The lucky winners are...+N sanMihoho san
(Please note, winners will receive an email directly from asianbeat. If you don not reply with a confirmation message within a week, you application will become invalid and you will not be able to claim your prize.)
Related Articles