Special Event in Bangkok Celebrating Prime Time Thai Drama "Kimono Hiden" Hitting T.V. Screens in Thailand!

Experience Japanee Culture in Thailand!
It seems that Thailand's prime time drama "Kol Kimono" (Japanese title "Kimono Hiden"), which stars one of Thailand's most popular singers, Bird Thongchai, starring in his first drama for 17 years, was so widely spoken about that over 80% of the public were aware of it even before it has begun broadcasting.

Given that the theme of the drama is "kimonos" and also that the filming took place in Kyushu, in areas such as Fukuoka and Saga prefectures, news of the show also caught the attention of the asianbeat editorial team, as we anticipate interest in Japan and Kyushu to increase after the program had been aired.

There will also be celebratory events held in Bangkok from March 20th-21st to mark the start of the Thai drama "Kimono Hiden," which hits screens in Thailand from May 2015.

The event will be packed with features, and starting from interviews with the Japanese actors and actresses who appear in the show, along with an exhibition of photographic stills from the drama, there will also be a corner where you can experience Japanese culture, such as the Bon festival dance, calligraphy and also try on a yukata.

On the 20th there will be an kick-off ceremony for the media that will strongly convey Japanese culture to its viewers. At the event there will be VIPs from various fields in attendance to hear prayers (for the peace of Japan and Thailand) from Gonguji (assistant Priest) Nabeshima, of Yutoku Inari Shrine (which is located in Kashima City, Saga Prefecture), as well as an address from Ambassador Sato from the Japanese Embassy in Thailand.

We are so pleased that through both the event and the drama itself, more and more people will come to know of the charms and qualities of Japan and Kyushu. (Editorial Dep't.: 93a)
Event "Kol Kimono Japanese Experiences" Outline
[Period]
Fri, March 20 17:00 - 20:00 (A kick-off event for the media celebrating the production of the drama)
Sat, March 21 and 22 11:00 - 21:00 (Public opening)

[Venue] Siam Paragon (a shopping centre in Bangkok, it is one of the biggest malls in Asia)
[Host] Broadcast Thai Television, Ch.3, Journal Entertainment Tribute Inc.
[Contents] A collection of photographic images from the drama, Japanese cultural experiences, the chance to experience local-Japanese produce, a main stage, etc.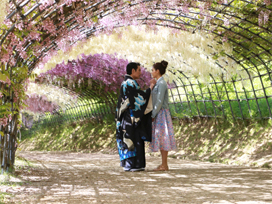 The drama was filmed with around 60 crew, in 10 different locations across 4 prefectures in northern Kyushu. The photo shows the lead actor of the drama, Bird, alongside the female lead, Chompoo.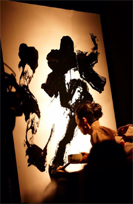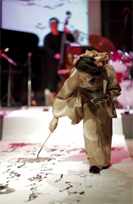 In the cultural experience zone you can enjoy calligraphy, as well as macha (powdered green tea) and sencha (green tea made from tea leaves) for free. On top of that, once a day a calligrapher and a person playing a Japanese folk instrument will collaborate for a special stage performance.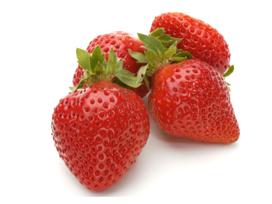 Participants will be able to experience high-quality strawberries, which will be sold individually in the Japanese produce corner. There will also be a menu selling Japanese produce, in collaboration with local Thai eateries.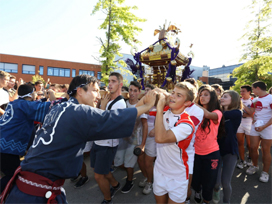 At the main stage there is a great line up scheduled to take place. People are set to carry a mikoshi portable shrine that was made for the event, there will be a Bon festival evening dance, performances from the actors, interviews with royality, as well as interviews with the Japanese actors and actresses who are in the drama.
Related Articles