A first for Kyushu! An exchange center for both overseas tourists and locals has been set up in Tenjin!

Set up by JTB, the "Kyushu Tourist Information Center Fukuoka" is gaining a lot of attention!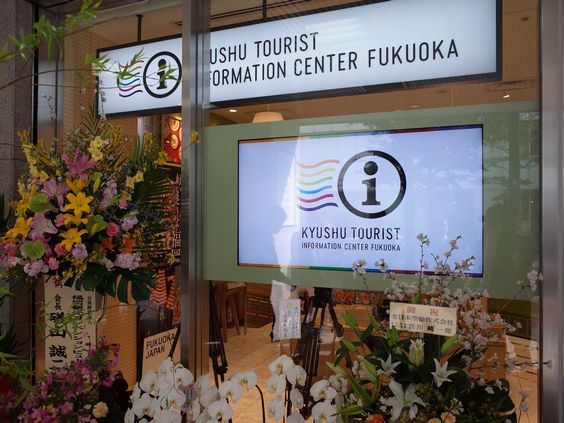 In 2015 over 20 million overseas visitors made the trip to Japan! Last year more than 2.8 million visited Kyushu, with 2 million making it to Fukuoka.
With factors such as the relaxation on visa requirements for tourists visiting the country, as well as the recent depreciation of the yen explaining such a high figure, it has been estimated that in 2030 the amount of visitors to Japan will exceed 30 million.
In Fukuoka, tax free stores such as LAOX and the newly opened SONY Store Fukuoka Tenjin, which target tourists visiting Japan, have been increasing as of late. Indeed it is no longer unusual to find full-time staff inside these kind of establishments who speak Chinese or Korean.
Amidst this trend, the "Kyushu Tourist Information Center Fukuoka" opened in Tenjin, Fukuoka City on the 5th April.
Set up with the aim of mainly targeting FIT ("Foreign Independent Travel") tourists, while working in cooperation with local governments, they also promote the charming appeal of Kyushu and provide a space for exchange. In April they ran a promotion for Fukuoka, and are now scheduled to hold events and do PR for each of the local governments throughout Kyushu.
It is said that one tourist alone can spend in excess of 100,000yen during a trip (to Japan). And it is not only Fukuoka, but countless local governments throughout the country who are paying attention to these kinds of sayings and focusing a great deal of attention on tourists from abroad.
They really have been a great deal of energy into tourism from overseas, but an endless demand for shopping can surely not last forever!
And that's exactly why it is important to offer tourists a real "experience" of where they visit; one in which they can come into contact with the history, food and people of the place they are in. I really hope that this facility can offer these kinds of things in the future. (Editorial Dept.: Shataku)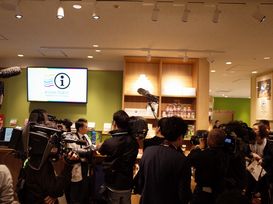 There was a lot of news and media inside covering the center. The level of interest seems really high!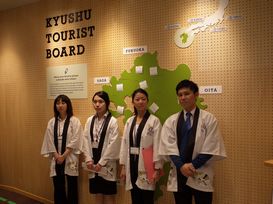 Full-time staff who can speak Chinese, Korean and English
A chair and table set from the brand "Okawa Kumiko"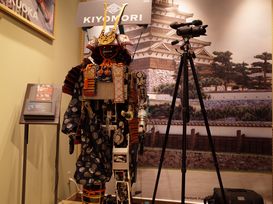 This is a booth where visitors can take a photograph with the KIYOMORI samurai robot to remember their trip!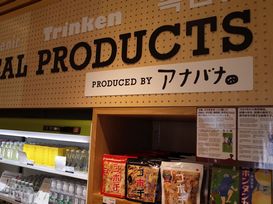 Selected products from across Kyushu. Make sure to give them a try!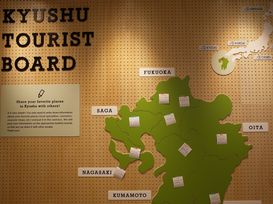 Here is a space where tourists can share their thoughts!
Related Articles