China's Digital Entertainment Expo "China Joy"

Looking for a fun way to spend summer vacation?
Then look no further! From July 26-29 Shanghai will host the renowned game industry event, "China Joy." For those not in the loop, "China Joy" is China's biggest digital entertainment expo and this year marks its 10th anniversary. Each year, all the big name game creators and developers from China and around the world gather for this event.

Last year, 317 companies (164 "B-to-B," and 153 "B-to-C") from 20 different countries, including America, Japan, France, South Korea, Canada, Germany, Australia, Spain, Singapore, Russia and Vietnam took part in the event. Including online games, a total of 482 games went on display and over the three days the B-to-B corner alone drew an impressive crowd of 156,309 people. Of the companies that participated in the exhibition, 97% reported that they were pleased with the outcome of the event.

It's not all business though; there's still plenty of fun to be had at this expo!
According to the event sponsors, the showgirls that can be found at each of the booths and the cosplay contest are not to be missed. The "China Joy Cosplay Competition" has become somewhat of a tradition at the event. From the start of the year preliminary rounds are held at 12 different locations around China and it's the winners of these preliminaries who get to go through to compete at China Joy. "China Joy Cosplay Competition" is the final battle ground for those chosen at the preliminaries, and with so many first rate cosplayers set to take to the stage it's bound to be a really good show. A cosplay contest of this scale only happens once a year, so if you don't want to miss out then start planning now! There's still time!

Editorial Dep't. - Shingi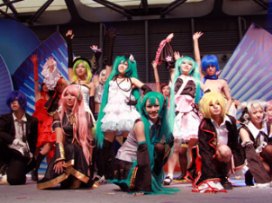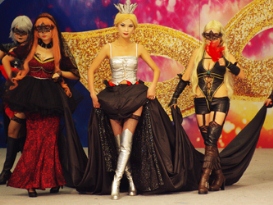 China Joy China International Digital Entertainment Expo
When:Thurs. July 26 ~ Sun. July 29
Where:Shanghai New International Expo Centre (SNIEC) - N1-N5
Tickets:
July 26-27 B-to-C ticket 50RMB
July 28-29 B-to-C ticket 100RMB
July 26-28 B-to-B ticket 500RMB
Tickets can be purchased here(site in Chinese)
※Children must be at least 120cm tall to enter.