Helping promote Kurate to the rest of the world, the 6 "KURATE Gakuen Moe Ambassadors" have been announced!(1/9)

Helping to promote the school and the area in general, the "KURATE Gakuen Moe Ambassadors" have been announced!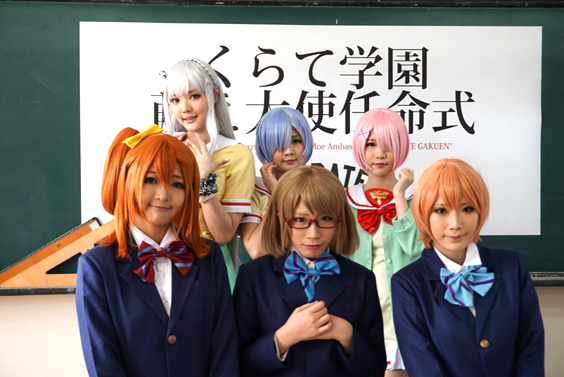 (Clockwise from the ATAS left) Ying Tze (Malaysia), Clarissa Punipin (Indonesia), Matcha Mei (Indonesia), Maoru (Singapore), kiyo (Singapore), Niri (Singapore)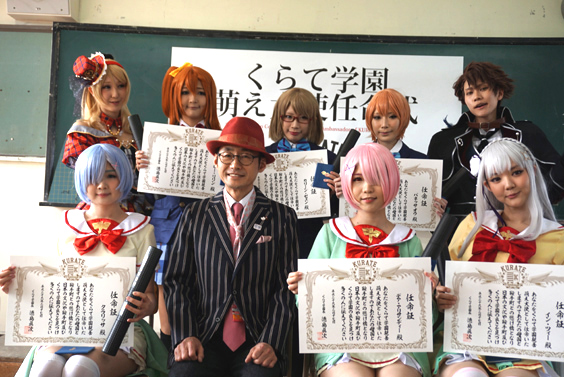 Commemorative photo shoot of Moe Ambassadors with Kurate-machi Mayor, Shinji Tokushima (second from the left, front row)
Making use of a school that closed down in Kurate-machi, Fukuoka Prefecture, "KURATE Gakuen" is a fictional school that is now used as a site for cosplay photo shoots. In order to help promote the cosplaying facility and local area abroad, a total of 6 "KURATE Gakuen Moe Ambassadors" were chosen from Singapore, Indonesia and Malaysia. Kurate Mayor Shinji Tokushima is the school's honorary principal and was on hand to appoint the ambassadors into their new roles.
The 6 Moe Ambassadors visited KURATE Gakuen from 17th to 19th February 2017 to experience the place for themselves. During their trip they did photo-shoots in the school's classrooms and also got to wear a yukata for a Japanese-style festival.
There was also an exchange set up so that the ambassadors could meet and take photos with 2 local cosplayers. Even without a shared language, they were brought together thanks to their shared love of cosplay. One of the Moe Ambassadors is Clarissa Punipun who has appeared in the Indonesian segment of "Cosplayers Laboratory," which is one of the most popular sections on the asianbeat website. She told us, "I used to watch a lot Japanese anime well... That started sometime in elementary school. So basically I learnt Japanese from anime!"
The Moe Ambassadors will not just be sharing their "KURATE Gakuen" experience and impressions of Japan on social media, but also continuing to talk to people about their trip, as well as all the exciting things that Kurate-machi has to offer once they are back home. It's going to be really interesting to see "KURATE Gakuen" from their perspective and we can't wait to find-out about all the fun they had in Kurate-machi! (Editorial depart.: canna)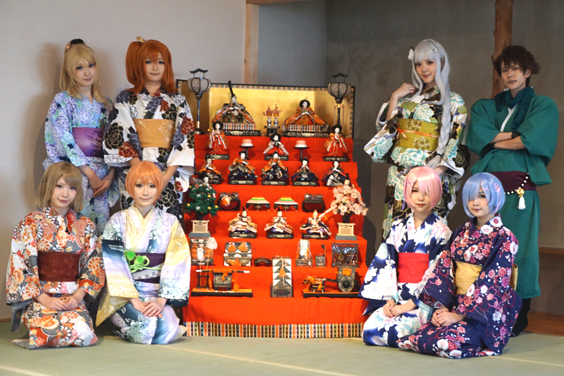 The ambassadors had a great time taking photos in yukata with a couple of local cosplayers!
Related Articles
External Links