The hugely popular comic Tokyo Ghoul has been made into an exciting live-action movie! The countdown is on to its global release!(1/9)

With the manga shifting more than 30 million copies worldwide, the highly anticipated release of the live action movie on 29th July is the talk of the summer!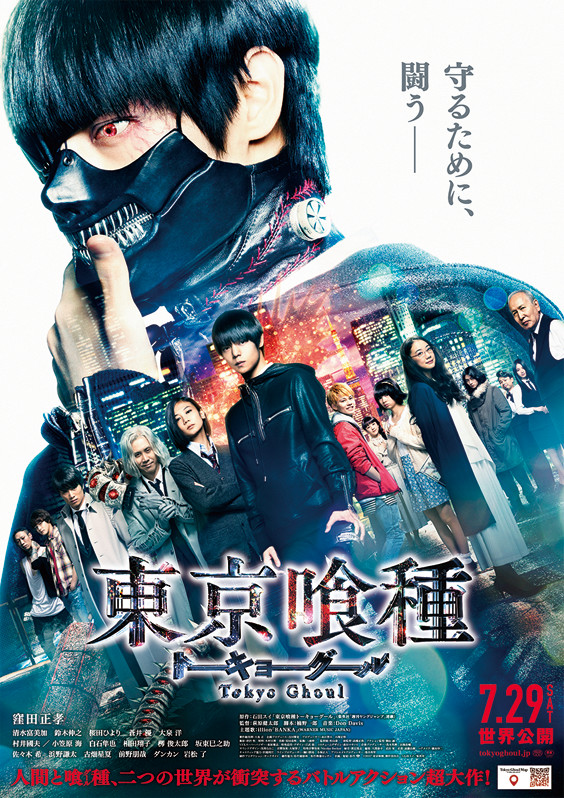 This hugely popular work, which was created by manga artist and Fukuoka native Sui Ishida, has been turned into an anime, stage performance, video game, and now finally a live action film! The movie features a tremendous ensemble cast, which includes Masataka Kubota (an actor Ishida was very keen to see star in the film) as the protagonist Ken Kaneki. Fumika Shimizu assumes the role of Toka, a character whose cute exterior belies an impulsive character, while Yu Aoi portrays Rize, a figure who
Kaneki cannot sTOP thinking about.
Yo Oizumi takes on the role of Kureo Mado, an investigator with an incredibly strong personality, and Nobuyuki Suzuki plays the muscular, robust individual Kotaro Amon. The casting really brings to life all the charm and idiosyncrasies of the characters in the original story. You are sure to be impressed!
Set in Tokyo, a city where ghouls try to eat people while maintaining a human form, this intriguing story revolves around the character of Kaneki. This young university student becomes half ghoul after an accident, leaving him stuck between two worlds, - human and ghoul -. Which one will he choose to live in? Can they come to understand each other? The depiction of the character's emotional relationships and the high octane battle scenes are just some of the film's many highlights! The movie finally hits cinemas on July 29th, and to celebrate the global release we have applyinge paper masks to give away! If you are interested in trying to win one, you can find-out how to apply at the end of this article!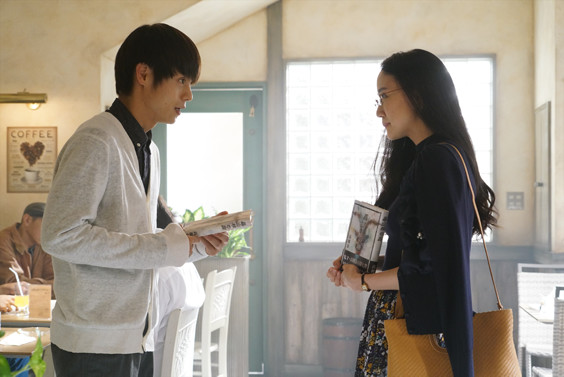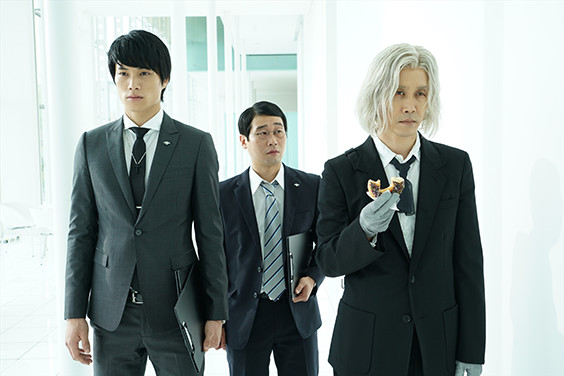 The "Anteiku" cafe in Shibuya?
A real life version of the "Anteiku" cafe, Kaneki and his friend Hide's favorite place to hangout, was set-up in Shibuya on Saturday July 1st and will stay open until Monday July 31st 2017! It's only there for a limited time and is being run on a reservation only basis. We were fortunate enough to go along and visit during a recent trip to Tokyo. The shop was designed to make guests feel as if they were in the "Tokyo Ghoul" world! To see more inside, check it out in our photo gallery (>>
here
)! (Editorial Dept.: Gon)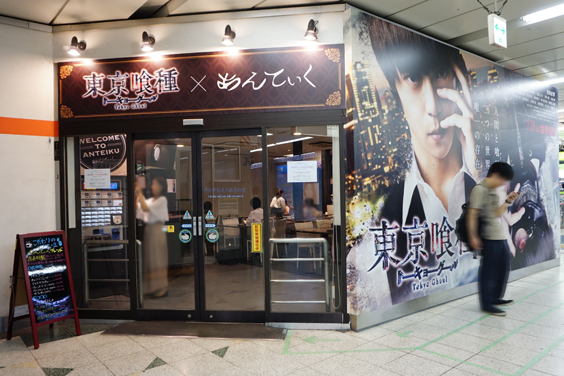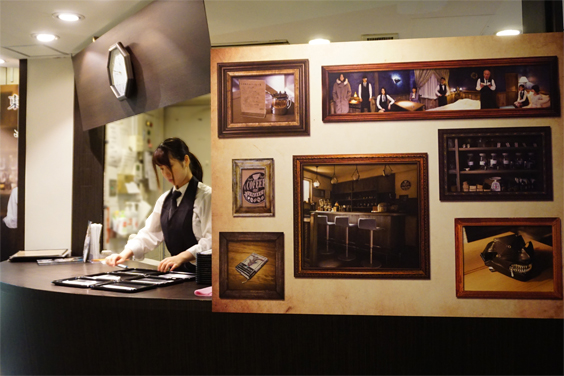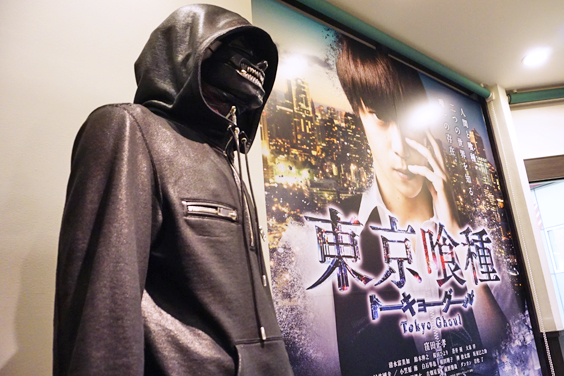 PRESENT!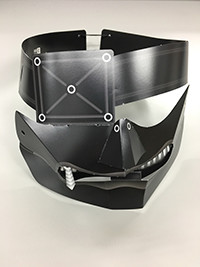 To celebrate the global release of the live action version of "Tokyo Ghoul," we have three Kaneki-style paper masks to give away! We're looking forward to receiving your applications!
[Application Period]
Friday July 21st to Sunday August 27th, 2017 (Japan Standard Time)
Winner announced: Wednesday August 30th, 2017
The application period is now over. Thank you! Please wait for a while until the prize winners to be announced.The lucky winners are...eeee sanRozz san최은진 san
(Please note, winners will receive an email directly from asianbeat. If you don not reply with a confirmation message within a week, you application will become invalid and you will not be able to claim your prize.)
Tokyo Ghoul [東京喰種 トーキョーグール]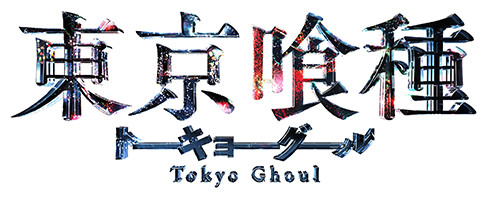 Release date (worldwide):Saturday 29th of July, 2017
Cast:Masataka Kubota (窪田正孝), Fumika Shimizu (清水富美加), Nobuyuki Suzuki (鈴木伸之), Hiyori Sakurada (桜田ひより), Yu Aoi (蒼井優), Yo Oizumi (大泉洋)
Based on the story by: Sui Ishida (石田スイ) "TOKYO GHOUL"(Shueisha "Weekly Young Jump")
Directed by: Kentarō Hagiwara (萩原健太郎)
Screenplay: Ichiro Kusuno (楠野一郎)
Music: Don Davis
Theme song: illion「BANKA」(WARNER MUSIC JAPAN)
Distributed by: Shochiku
Official Website:
http://tokyoghoul.jp/
Ⓒ2017「東京喰種」製作委員会 Ⓒ石田スイ/集英社
External Links