The popular Thai love story "2gether THE MOVIE", released in Japan on 4th June♪

Can't stop looking at Win and Bright! Impressive psychological description of the characters!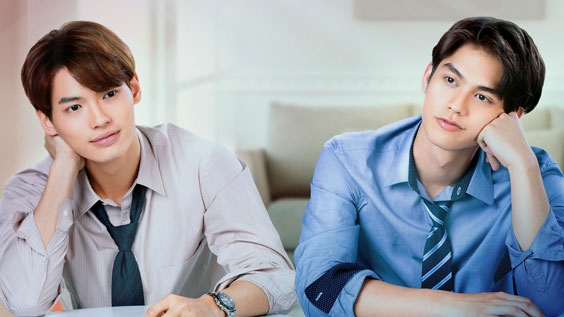 The Thai rom-com "2gether the series" has not only ranked number one on Twitter world trend, but has also become a hot topic in Japan, and now its movie version is released in Japan! The movie version named "2gether THE MOVIE" hit Japanese cinemas on 4th June (Friday), as a "completed version" that comprises highlights of all 13 episodes of the drama series, new scenes taken, as well as narrations that describe the feelings of the two main characters♪ It is definitely one of the best rom-coms that gives you butterflies! I had a chance to watch the preview and it made my heart pound so fast! No wonder many people all over the world are getting addicted to Thai drama series!
What's taking my breath away is the amazing cast - the cool Sarawat who fascinates everyone in a blink of an eye, and the cute, cheerful Tine who is like a puppy. Although Tine has always longed for a romantic college life with a girlfriend, what he gets is the strong affection from a guy in the same grade named Green. The story actually starts with Tine asking Sarawat, the most popular person in school, to pretend to be his boyfriend so as to make Green give up on pursuing. However, Sarawat reacts unfriendly for some reason. Nonetheless, what happens later is a series of thrilling moments: the unexpected head patting, "stealing" a kiss from Tine during the party game...! How would their relationship develop when everything started as pretense!?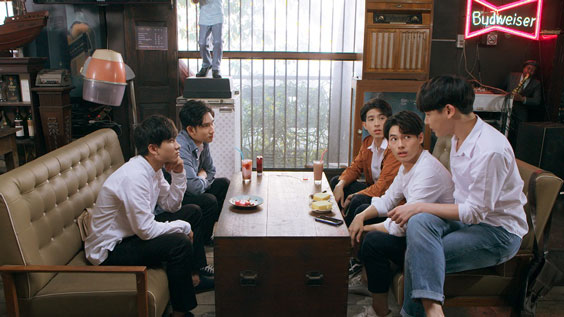 Besides the two protagonists, the role of their friends also leave a great impression. And what we mustn't forget to mention is the song of Scrubb (a real band in Thailand) which seems to hit you hard at the right moment with the right lyrics. It seems that a lot of people have been intrigued by the warm and friendly atmosphere of Thailand through this movie? Well, don't miss the love and butterflies from "2gether THE MOVIE"♪ (Editorial Dept.: Nika)
"2gether THE MOVIE"
- Director: Wirachit Thongjira / Noppharnach Chaiyahwimhon / Kanittha Kwunyoo
- CAST: Wachirawit Chivaaree (Bright) / Metawin Opas-iamkajorn (Win) / Sattabut Laedek / Thanatsaran Samtonglai / Chinnarat Siriphongchawalit / Jirakit Kuariyakul / Sivakorn Lertchuchot / Korawich Boonsri
*For further information, please visit:
- Official Website (Japanese ver.):
http://2gether-movie.asmik-ace.co.jp/
- Twitter:
@2getherMovieJP
©GMMTV COMPANY LIMITED, All rights reserved
Related Article | #Thailand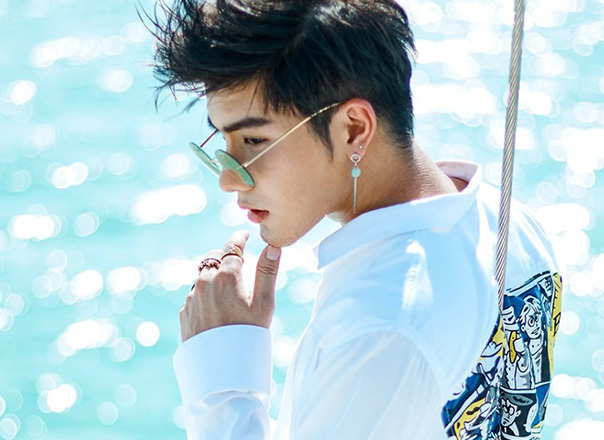 [Feature] What's your daily routine? - Find out what Asian youngsters are currently getting up to! - | Mek's Style - THAILAND -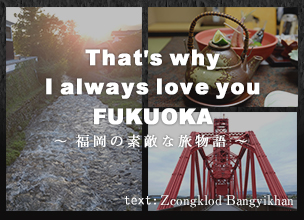 [Feature] That's why I always love you Fukuoka - Travelogues of fantastic Fukuoka - by Zcongklod Bangyikhan