Mek's Style - THAILAND -

A close-up of Asian youngsters who are in tune with current trends and delivering their "worldview" through social media! We will keep you updated about their "Daily Routine" in real life! This time we will bring you the popular star in Thailand, Mek!
Relaxing my mind and body by reading and meditation on a daily basis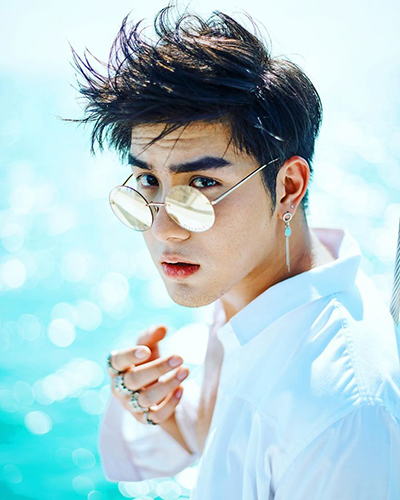 #My favorite fashion styles now!

Mek: I like to challenge new styles. I usually prefer black for my outfits but sometimes when I go out, I will wear a pair of vintage trousers and match with a chic shirt, or will even try new styles inspired by other people. It does not always turn out to be successful but I take that as a chance to train my confidence when I am around with people.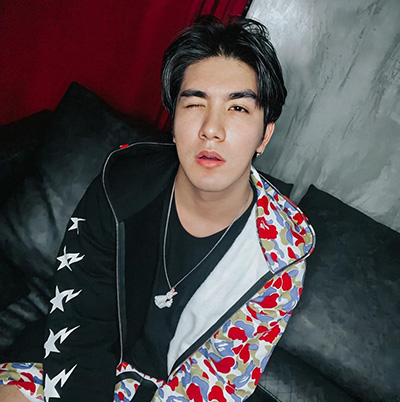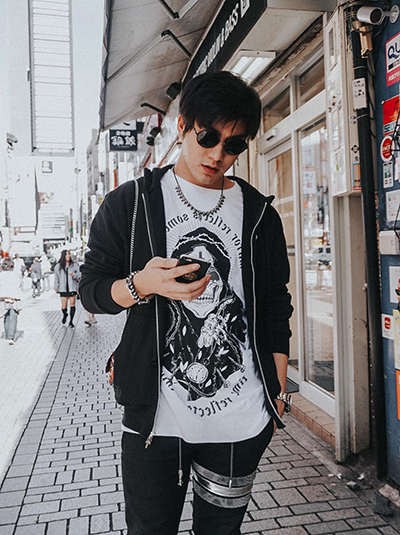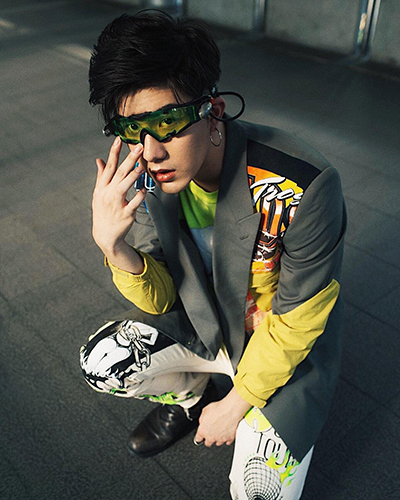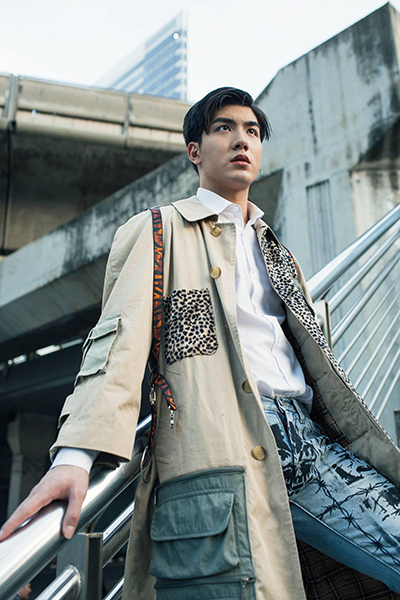 #How do you take care of your body?

Mek: As I need to keep my physical look in good condition for work, I am doing many things to take care of it. For examples, I workout at least twice a week, and the nighttime skin care routine as well as supplements cannot be omitted. I even visit the clinic in order to maintain my skin condition. Besides that, a 5 minute-meditation and more than 30 minutes of reading everyday help relax my body and mind.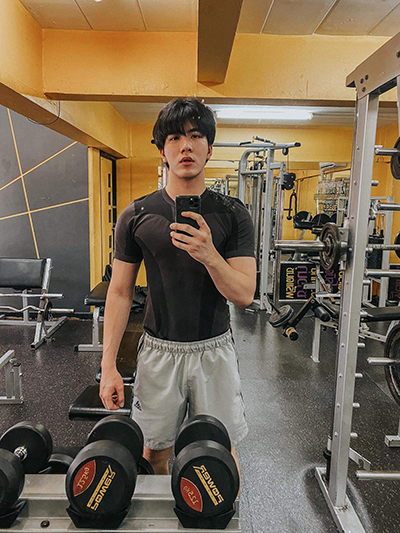 #How do you spend time at home?

Mek: When Thailand went into lockdown I spent most of my time at home reading and skipping rope, but I was very worried every day. I felt lonely and uneasy seeing many people around me working while I seemed like the only one having too much free time, as there wasn't much work for people like us in the entertainment industry. Eventually, I became addicted to reading and workout, and now I wish to have more time to read (laugh).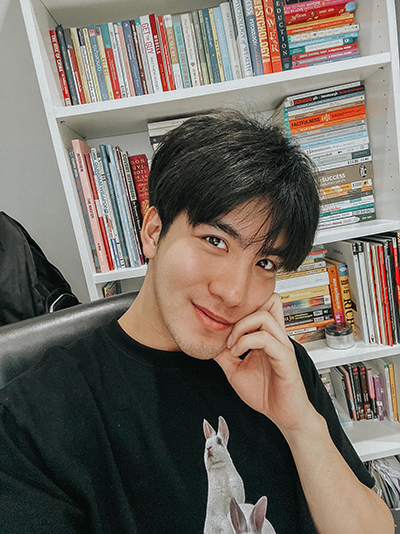 Mek: Fashionable rings and books. For me, rings are the best accessories to represent your own personality, and I will always have a book in my bag so that I could read during my free time to keep my mind calm.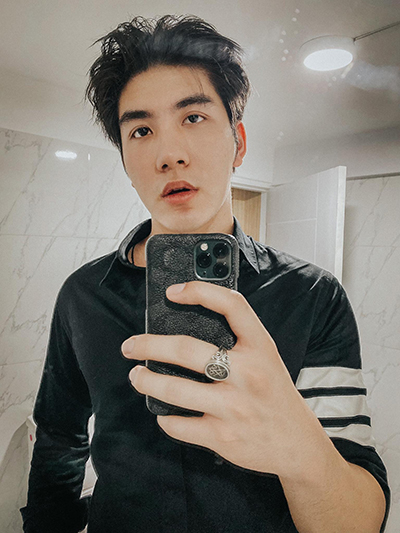 Mek: I don't really have a favourite food because I think it is more important to eat healthy, so I will always eat different kinds of food. However, I do like the dishes made by my maid, they are so delicious. If I have to cook myself a meal I usually make soup with vegetables and meat, as I am very particular about maintaining a healthy diet.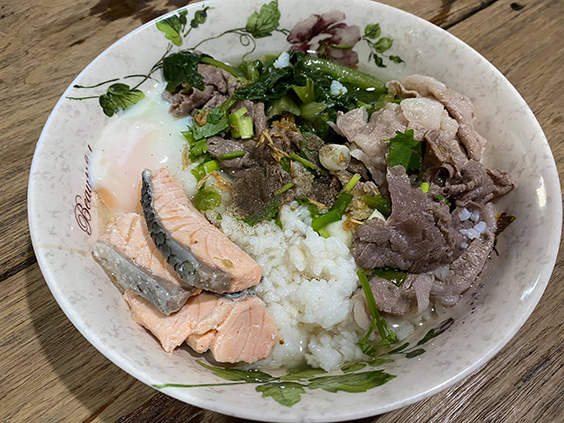 Mek: The ones taken on a boat for my brother's fashion brand, Good Boy Gone Bad (Official Facebook page is here!). They are really well taken and I really like them.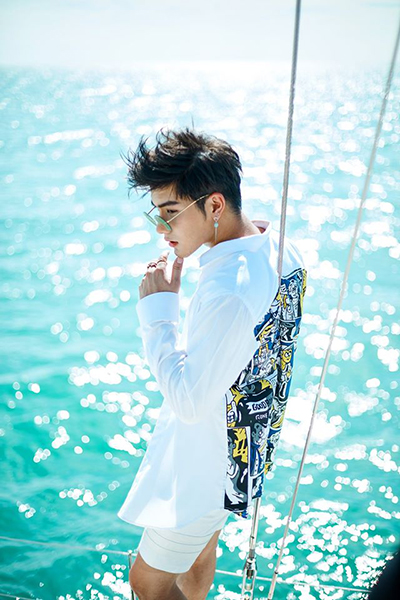 Mek: Most people prefer Tokyo when travelling Japan but for me, it will be Fukuoka! That is the first place I visited in Japan. After my arrival, I went to the onsen with my friend yet that is just the beginning of a fun trip (laugh). I visited places like Dazaifu Tenmangu and Owl Cafe where I could experience Japanese culture and lifestyle. The most memorable one was the visit to Shofukuji Temple. I learned a lot about the philosophy of Zen so I was very excited to visit the first Zen temple in Japan! Not only these, but I also realized that Japanese girls are very cute and that makes my trip more memorable and wonderful!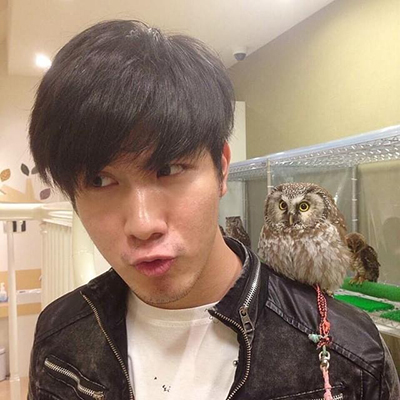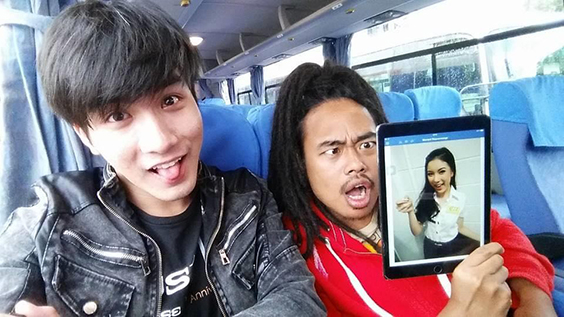 ABOUT ME 
Mek - Jirakit Thawornwongs
A Thai singer and actor under GMMTV. The lead singer of music band "KAGE". Hoping to become a rockstar, a boxer, and travel to Japan as soon as possible. A young man with many dreams in life.
- Instagram:
@jirakitth_c
- Facebook:
@makethecloud
- Twitter:
@jirakitth_c
- DISCOVER Fukuoka! Fukuoka Tour Guide -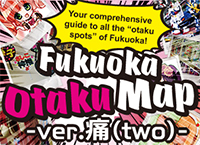 Fukuoka Otaku Map
In this feature we'll be introducing you to Fukuoka's anime and cosplay scene, but the term "otaku" doesn't just apply to a single subculture, it's used to refer to "enthusiasts" of various genres.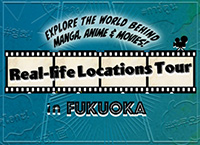 Explore the world behind manga, anime and movies! Real-life Locations Tour in Fukuoka
Introducing real-life locations that have been featured in manga, anime and movies! Explore the world of these productions and discover new excitements!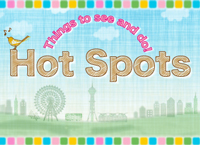 Hot Spots - Things to see and do!
We're going to introduce in and around Fukuoka's sight seeing, gourmet and fun spots in this section!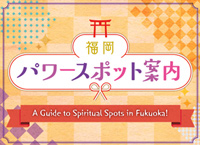 A Guide to Spiritual Spots in Fukuoka!
Did you know that Fukuoka is home to lots of shrines and temples? This series aims to introduce some of them and provide information about hidden spiritual spots in the local area!
Related Articles