Many manga manuscripts to be revealed for the first time! Special Exhibition "The works of Mutsumi Hagiiwa 40th Anniversary" is Open!

600 pieces of work were selected for display from among 1,000 candidates in order to commemorate 40 years of art!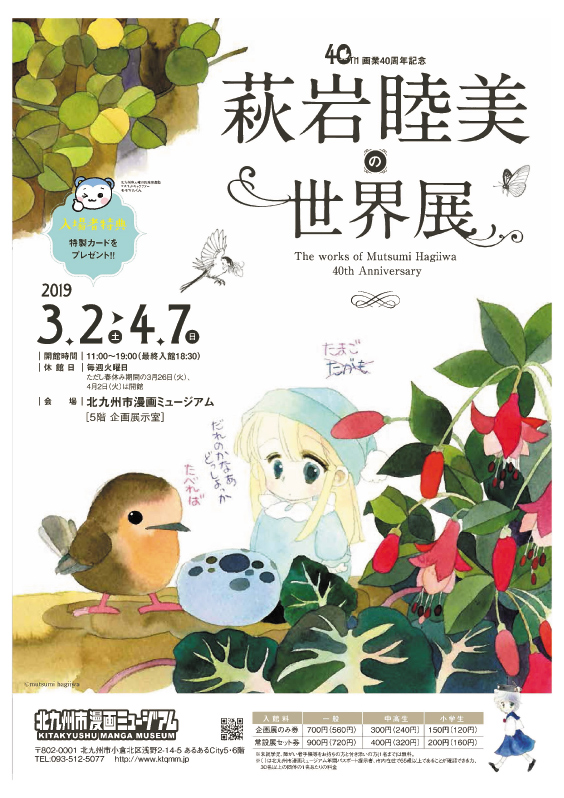 Aren't there many who, reading works such as "Ginyōbi no Otogibanashi" and "Mahō no Satōgashi", were in awe of Kitakyushu native manga artist Mutsumi Hagiiwa's worldview? If you were one such person, definitely make your way to special exhibition "The works of Mutsumi Hagiiwa 40th Anniversary," open at the Kitakyushu Manga Museum from 2nd March, where you can come into contact with Hagiiwa's worldview! On that day, we participated in a sneak preview. Hagiiwa, who, it seems, hesitated over whether to exhibit early works, many of which had used ink that was weak to sunlight and thus faded easily, was moved by the passion of the museum employees, and together they proceeded with the preparations to hold this exhibition. Ingenuity was exercised everywhere, in the revealing of manga manuscripts to the public for the first time, and in exhibition arrangements that, through the collective works, made it possible to experience the artist's journey over the last 40 years. After the sneak preview, the place was immediately thronged with visitors!

Also, a reproductions exhibition, first held last October in Tokyo, opened at the same time. On mugs and schedule books alike, reproductions of characters from the works on display can be bought. How about getting up close and personal with Hagiiwa Sensei's worldview, whether at the exhibition hall or at one's own home? (Editorial Dept.: canna)

Atmosphere at the private viewing on 2nd March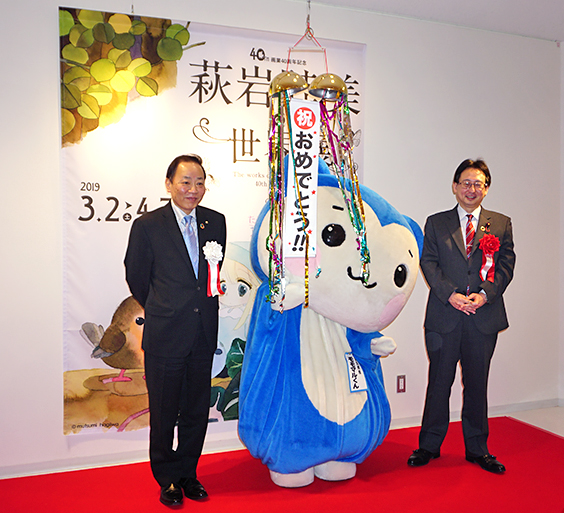 The mascot for the civil activity of Kitakyushu City "Hot Heart Kitakyushu," Momomaru-kun, whose design Hagiiwa was in charge of, breaks the kusudama! (*decorative paper ball for festive occasion, used in the same way as a ribbon is cut at opening ceremonies in other parts of the world)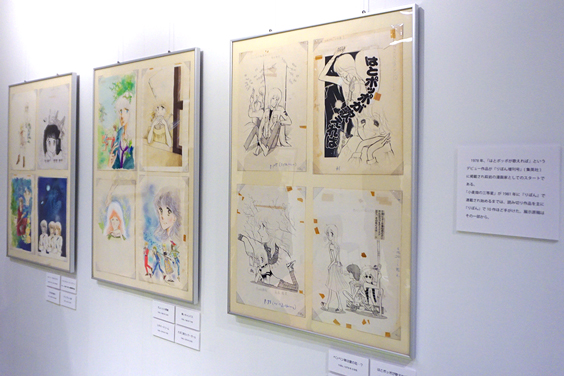 Numerous works from the time of her debut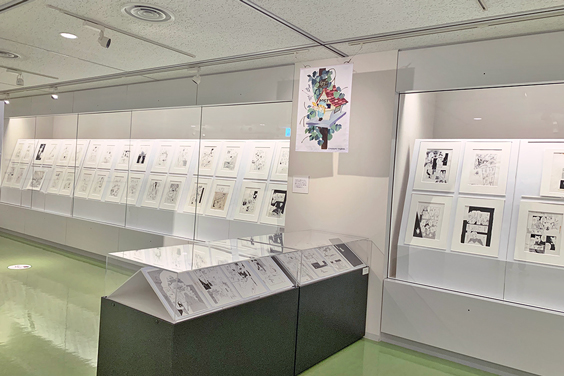 The highlight was the display of all the pages from the manuscript for the last chapter of "銀曜日のおとぎばなし" (Ginyōbi no Otogibanashi)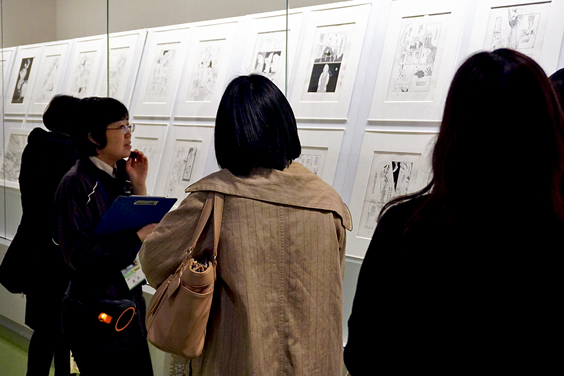 After the sneak preview, a gallery talk was held, where we could view the works from up close whilst listening to commentary from a curator!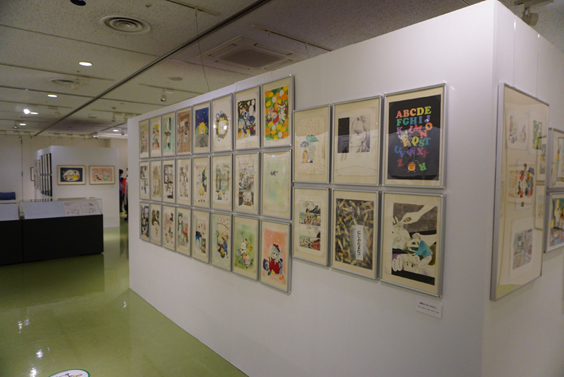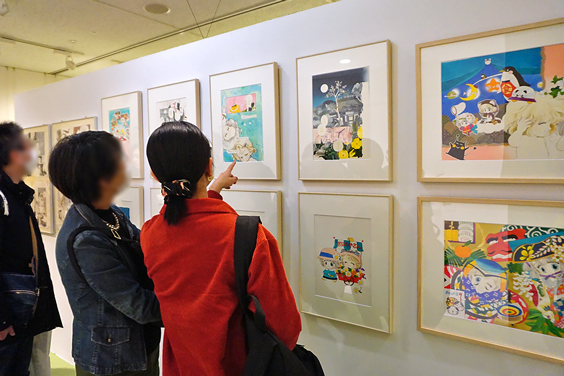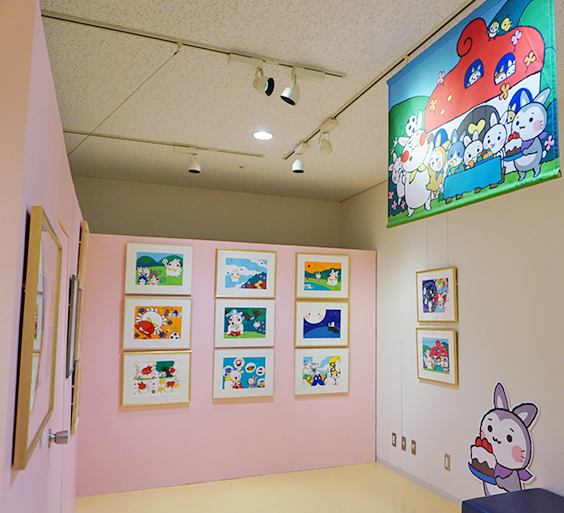 Original art from the picture book, "くりちゃんとふしぎながっき" (Kuri-chan to the Fushigi na Gakki)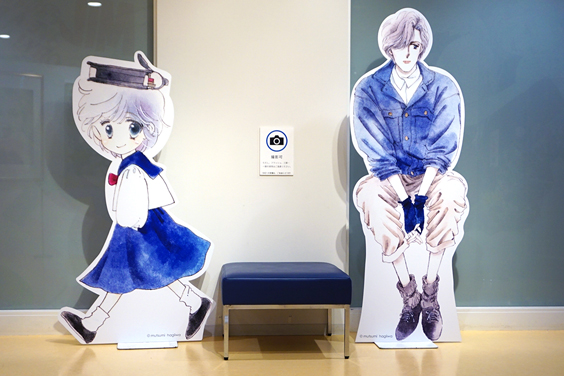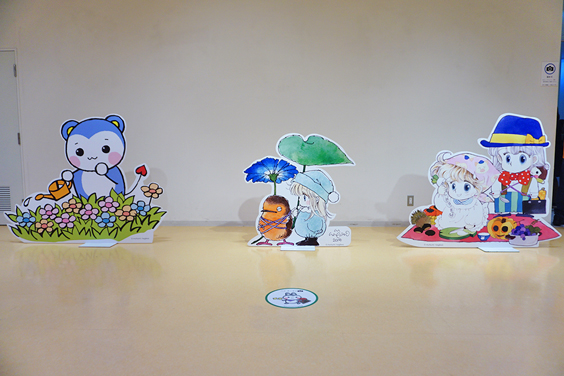 There is even a photo spot set up, where you can take photos of your favourite characters!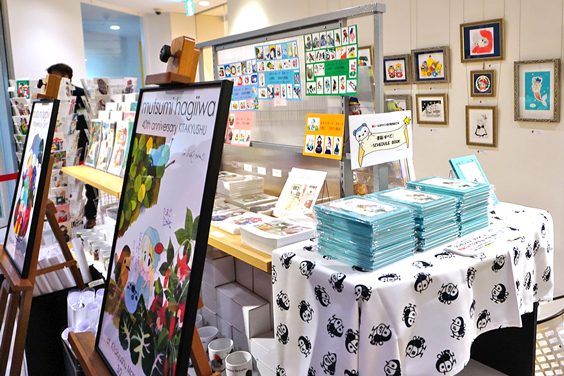 The exhibition and sale of faithful reproductions of art from the "RIBON" era is being held at the same time!
「画業40周年記念 萩岩睦美の世界展」
"The works of Mutsumi Hagiiwa 40th Anniversary"
- Period: Saturday 2nd March to Sunday 7th April 2019
- Venue: Kitakyushu Manga Museum Exhibition Room (5th Floor Aruaru City, 2-14-5 Asano, Kokurakita-ku, Kitakyushu-shi, Fukuoka-ken)
- Opening Hours: 11:00 to 19:00 (Admission until 18:30)
- Closed: Every Tuesday *Tuesday 26th March and Tuesday 2nd April will be open.
- Organized by: Kitakyushu Manga Museum, The Asahi Shimbun Company
- In cooperation with: SQUARE ENIX CO., LTD., Fullmetal Alchemist Production Committee.
- Fees:
Standard-Adult: 700 yen (560yen) / High school and junior high school students: 300 yen (240yen) / Elementary school students: 150 yen (120 yen)
Including entrance to the permanent exhibition - Adult: 900 yen (720 yen) / High school and junior high school students: 400 yen (320 yen) / Elementary school students: 200 yen (160 yen)
*Price inside parentheses () applies to holders of the Kitakyushu Manga Museum annual pass, senior citizens (65 years of age or more) that have the relevant identification (certificate to use the facility), and cost per person for group bookings of 30 or more visitors.
*Free admission for preschool children, and holders of a disability handbook, along with one accompanying person
- Organizer: Kitakyushu Manga Museum
- Official Website:
http://www.ktqmm.jp/kikaku_info/9352
Related Articles
External Links