A gathering of 56 Fukuoka breweries! The "& SAKE FUKUOKA" event will take place on 25th and 26th May!

Famous Fukuoka-based sake breweries and in-demand restaurants!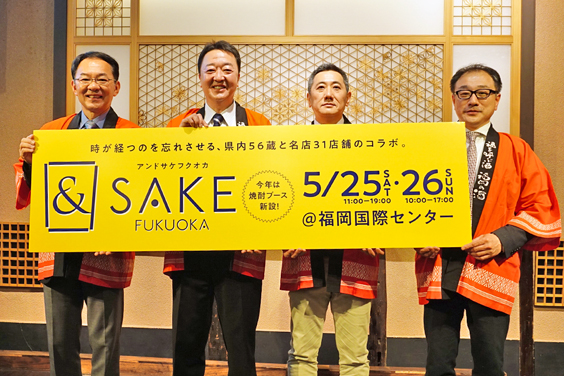 The "& SAKE FUKUOKA" event is scheduled to be held on May 25th and 26th 2019! The much-anticipated food and drink festival will take place at the Fukuoka Kokusai Center, Hakata-ku. A press conference for the event & pre-party took place on April 18th. Read-on to find-out more!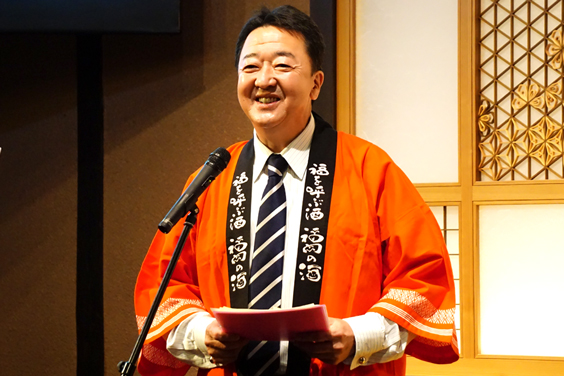 The "& SAKE FUKUOKA" Executive Committee Chairman Shunsuke Ezaki spoke at the press conference. He said that he wants to promote Fukuoka as a "City of Sake!"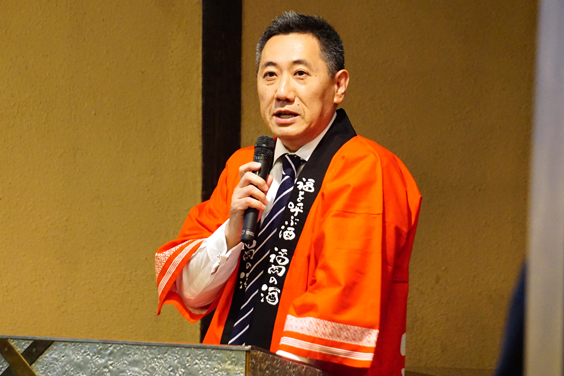 The "& SAKE FUKUOKA" Preparation Committee Chairperson Takurou Tomiyasu said that he wants to create sake events that people from other countries can enjoy!
A total of 56 well-known breweries from around Fukuoka Prefecture will gather at the venue for the two-day festival. Visitors will find a wide range of Japanese sake, shochu, liqour, and amazake (sweet sake) on the first (ground) floor. Upstairs you will find a newly established shochu booth and a selection of around 300 of Fukuoka's best known sake. You're sure to find some top quality alcoholic beverages that you haven't had a chance to sample!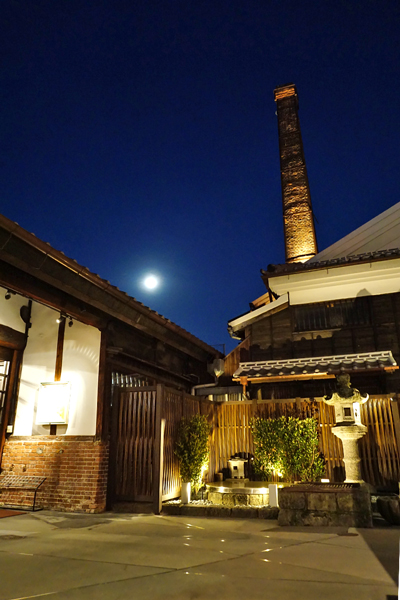 The press conference took place at a stylish venue called, Hakata Hyakunengura (Ishikura Brewery).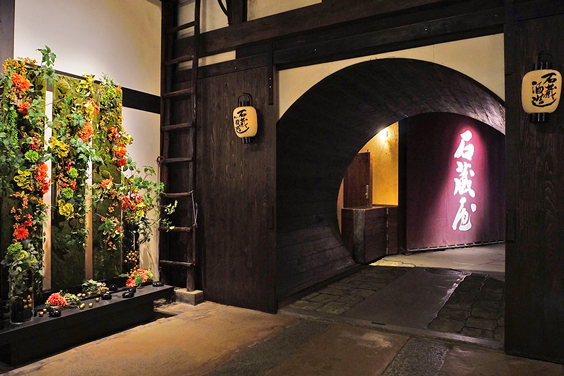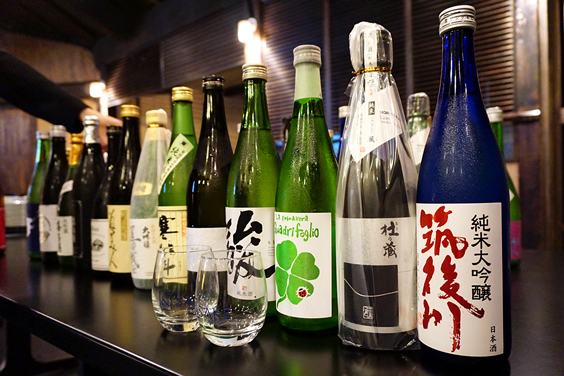 A great selection of alcoholic beverages will be available at "&SAKE FUKUOKA"!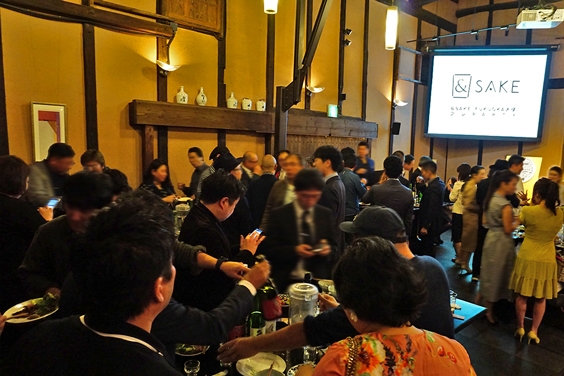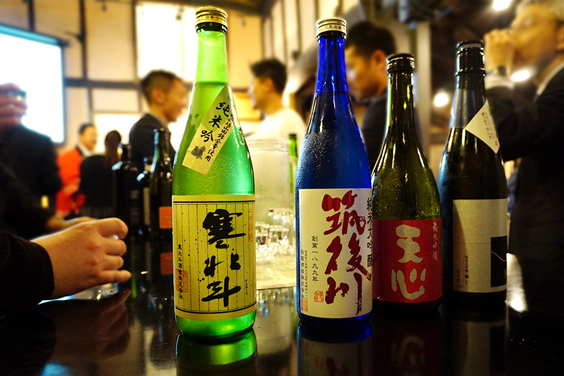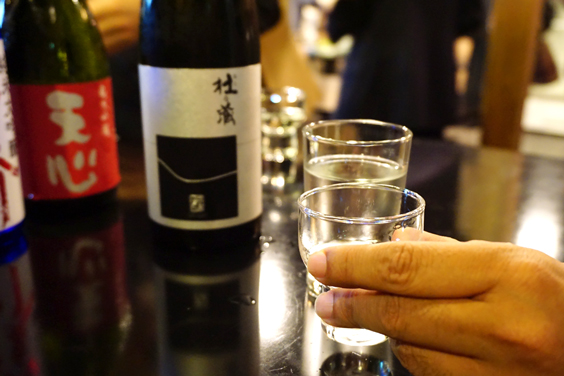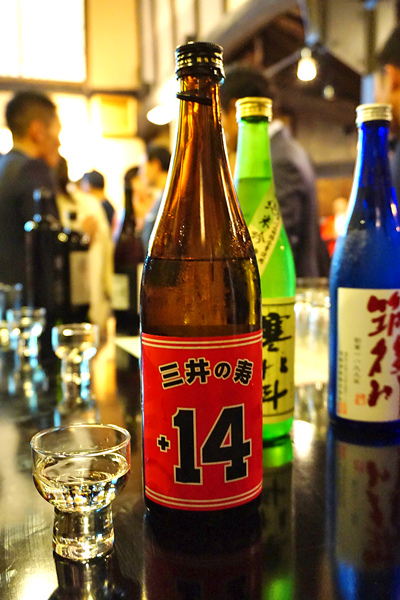 This bottle caught the eye of the editorial department. It reminded us of a character from a famous basketball-themed manga!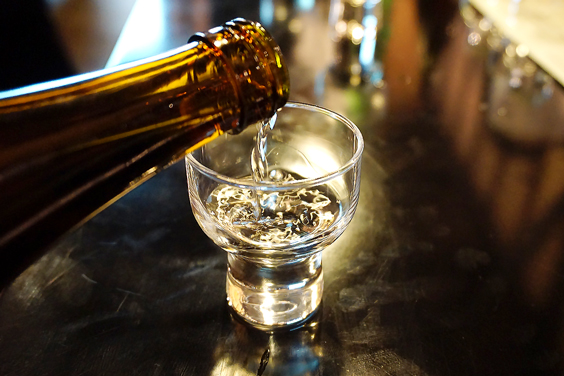 Make sure to keep an eye out for the stalls serving gourmet food! In-demand restaurants and popular stores will be offering a tasty array of dishes. It is quite difficult to get a reservation at some of the eateries participating in the event! So this will be a great chance to sample semi-Western style delicacies. There will also be confectionery available for any guests with a sweet tooth. Even if you do not drink alcohol you will definitely be able to find something that catches your eye! (
>> CLICK HERE to check-out a list of participating breweries!
)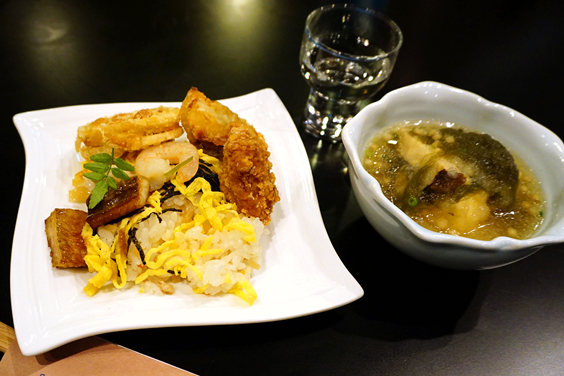 At the pre-party, we had some delicious food that goes great with sake. Here is one of the dishes we tried! (*Please be aware that the menu might be different for the event.)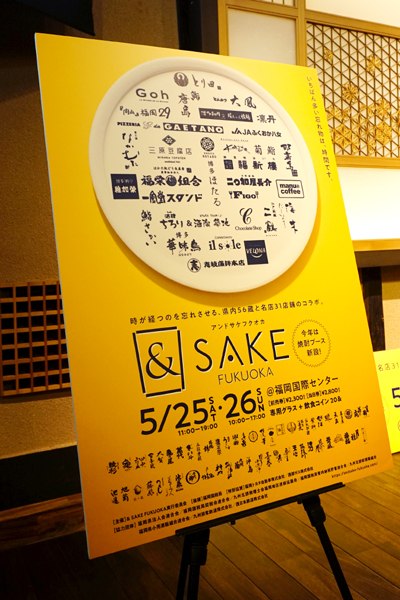 Admission is free. Apart from sake bottles, all transactions will be settled with coins called & (and). Glasses of sake (60 ml) start from 2&. Food starts at 5&. Advance tickets cost 2,300 yen (special glass and 20& food and drink coins). Tickets on the day are a bit more expensive, they will set you back 2,800 yen. Tickets are on sale at participating sake breweries (please check the official site for more details). The event is just round the corner. Be sure to check it out! (Editorial Dept.: Text by nika / Photos by Gon)
◎ Drinking Notices
Related Articles

External Links