We went to see the movie, "海獣の子供" (Children of the Sea)! The world of the sea was depicted with overwhelming power of expression - Just too amazing!

Don't try to understand the world of the sea, which teemed with life, simply experienced it!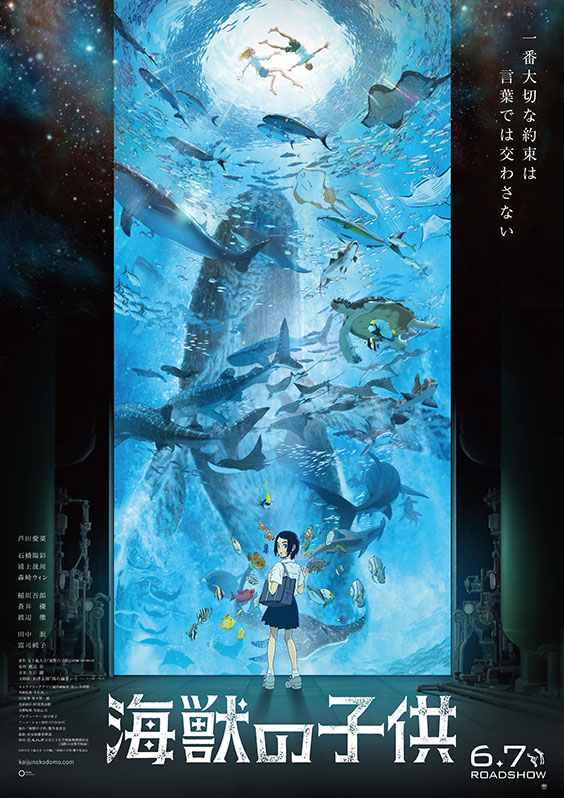 ©2019 五十嵐大介・小学館/「海獣の子供」製作委員会
The "海獣の子供" (Children of the Sea) is a movie adaptation by STUDIO4℃* of the comic of the same name by mangaka 五十嵐大介 (Igarashi Daisuke), whose unique use of lines in his drawings have fascinated his readers. (*STUDIO4℃: the animation production company. Major works including "鉄コン筋クリート" [Tekkonkinkreet]) By means of overwhelming powers of illustration and mysterious story developments, the movie depicts the summer meeting of a fourteen-year-old girl and a pair of brothers raised by dugongs.
What catches your attention in this piece is the presentation of the world of the sea, which is full of a sense of the dynamism of life. Viewers don't understand so much as simply 'experience' a world that is so vast as to be irreducible to mere words, depicted via the movements and the swell of sounds of a tremendous number of living things. In particular, the story of the birth of life that developed in the second half is impossible to introduce to the words, and included a scene that made the writer cry!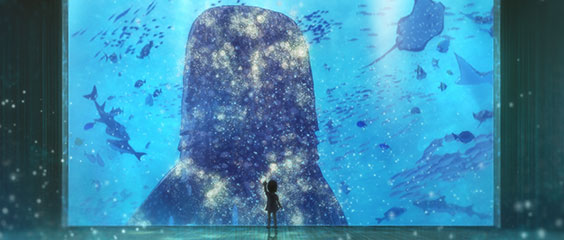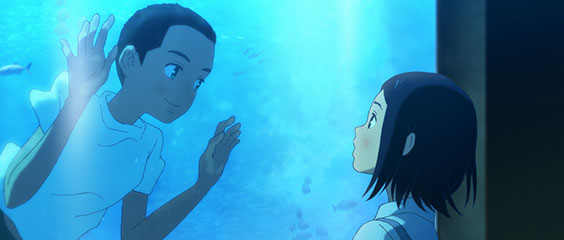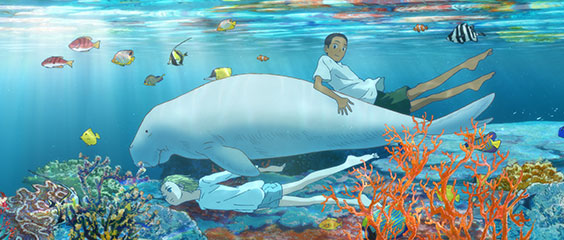 Precisely because we are in a wordless world, it is the music that reverberates in our hearts. 久石譲 (Hisaishi Joe), maestro in the world of film scores, adds colour to the story. In the theme song that brings the piece to a close, "海の幽霊" (Umi-no-Yurei [lit.: Ghost in the Sea], the lyrics that artist 米津玄師 (Yonezu Kenshi) nestles in the world of the movie, gently envelopes the viewer. In any case, this world is too overwhelming to be reduced to mere words, so please go and experience it for yourself at the big screen! (Editorial Dept.: nika)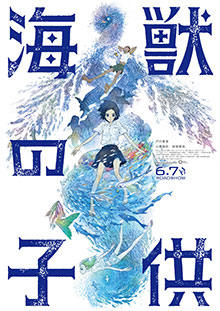 "海獣の子供" (Children of the Sea)
■Creator: 五十嵐大介 (Igarashi Daisuke)
■Director: 渡辺歩 (Watanabe Ayumu)
■Voiced by: 芦田愛菜 (Ashida Mana), 石橋陽彩 (Ishibashi Hiiro), 浦上晟周 (Uragami Seishu), 森崎ウィン (Morisaki Win), 稲垣吾郎 (Inagaki Goro), 蒼井優 (Aoi Yu), 渡辺徹 (Watanabe Tohru), 田中泯 (Tanaka Min), 富司純子 (Fuji Sumiko)
■Theater Info.: UNITED CINEMAS CANAL CITY 13, T・JOY HAKATA, UNITED CINEMAS FUKUOKA MOMOCHI, TOHO CINEMAS TENJIN and cinemas around nation.
■Official Website:
https://www.kaijunokodomo.com/
■Twitter:
@kaiju_no_kodomo
■Distributed by: 東宝映像事業部 (TOHO VISUAL ENTERTAINMENT)
External Links