Outstanding buffet dining restaurant, "LOCAL HARVEST" reveals new menu! Be sure to enjoy locally sourced food!

Spellbound by the richly colourful vegetables of Itoshima♡ Have a taste of the top pick amongst local ingredients!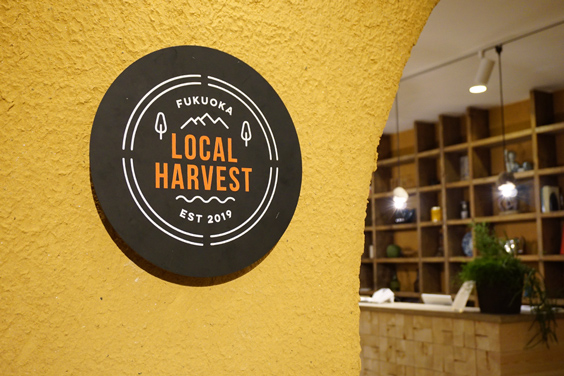 Buffet dining restaurant, "LOCAL HARVEST"'s well-received dishes are based on the concept of 'EAT LOCALLY' (experience the seasonal foods and culture of the region). From 1 June, the restaurant revealed a new menu, centered on Itoshima vegetables and collaborations with local farms and local ingredients, so we went there at once!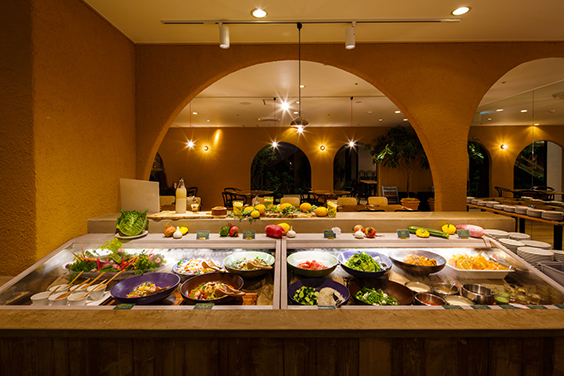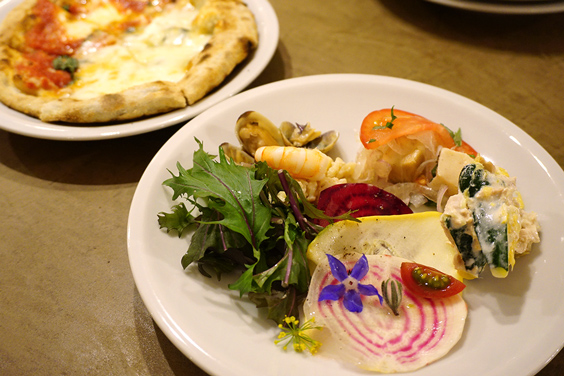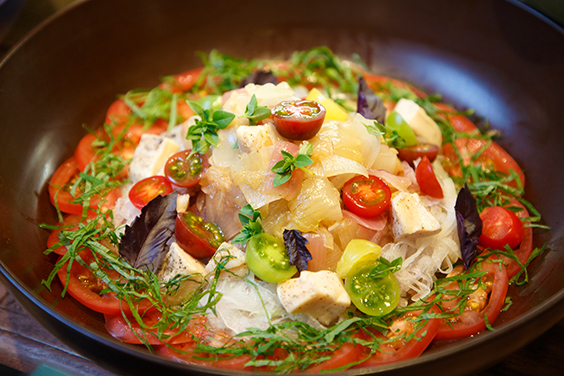 Yasaiya Toraki and Kaji farm's onions, Hakata free-range chicken, and perilla deli salad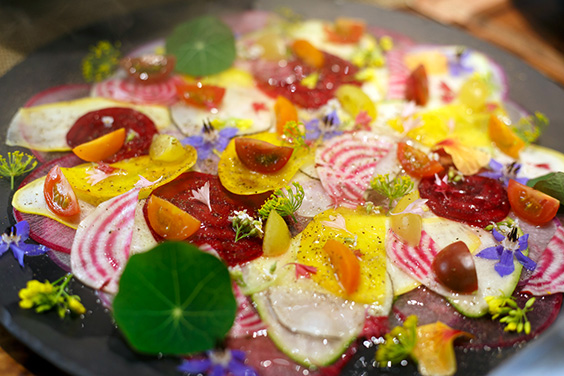 The carpaccio, made with organic vegetables, was beautiful like a flower!
The newly revealed "Local Collaboration Menu" was produced by 日下部誠 (Kusakabe Makoto), head chef at HOTEL MARINOA RESORT FUKUOKA.

Our impressions is: "Vegetables are truly delicious!" The ingredients were, of course, fresh, and amazing seasonings, born from combinations of ingredients such as "伊都物語ヨーグルト" (Itomonogatari Yoghurt) and とうふ家 酒瀬川 (TOFUYA SAKASEGAWA)'s tofu in ways that exceed the imagination, further improved on the original deliciousness of the vegetables! All of the dishes' deliciousness far outstripped expectations, but the top recommendations is the organic zucchini, amanatsu, and tuna deli salad. For sauces, the sourness of the "Itomonogatari yoghurt" and the amanatsu were refreshing, and so were outstandingly compatible with the zucchini! "So vegetables like these existed!" "The combinations of ingredients is fresh and new!", exclaimed our vegetable-loving asianbeat editors, who were very moved by an unexpected encounter throughout the dinner time!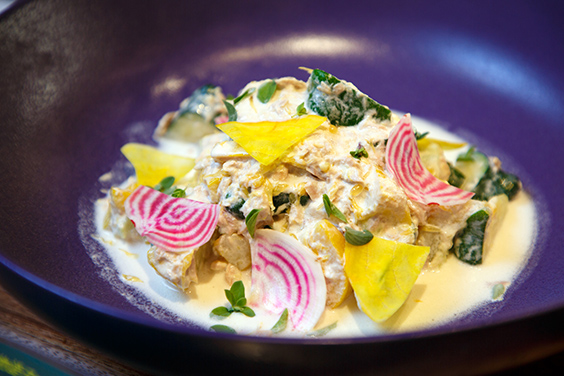 Organic zucchini, amanatsu, and tuna deli salad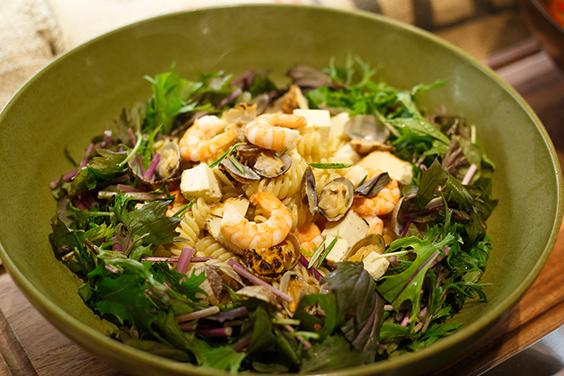 TOFUYA SAKASEGAWA's oboro tofu, clam, small prawn, and fusilli salad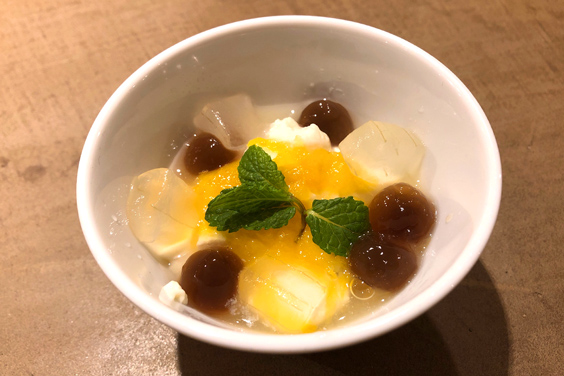 The tofu pudding, made using TOFUYA SAKASEGAWA's tofu, transforms into a Japanese, Western, or Chinese dish depending on your favourite toppings! I chose tapioca for my topping!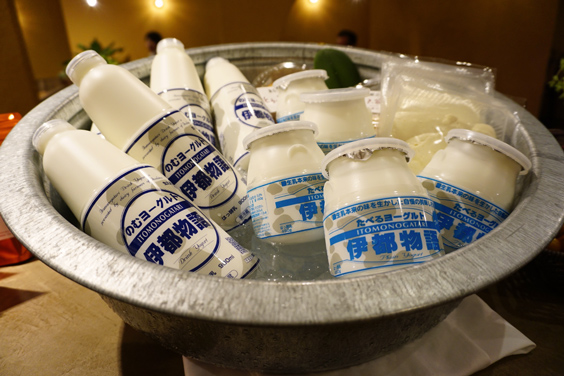 Alongside the new menu, there are various masterpiece dishes! For example, there are hearth-baked pizzas, the potato Gratin Dauphinois that is popular at HOTEL MARINOA RESORT FUKUOKA, as well as "yaki ramen" (fried ramen) and various Fukuoka dishes that tourists will also enjoy!
If you are a beer lover, don't miss the special beer option/plan available from June to September! At "LOCAL HARVEST," which is directly connected to Hakata Station and so easily accessible, enjoy Fukuoka's fresh ingredients with your eyes and your tongue! For more information, please visit the official website! (>>
here
) (Editorial Dept.: Nene)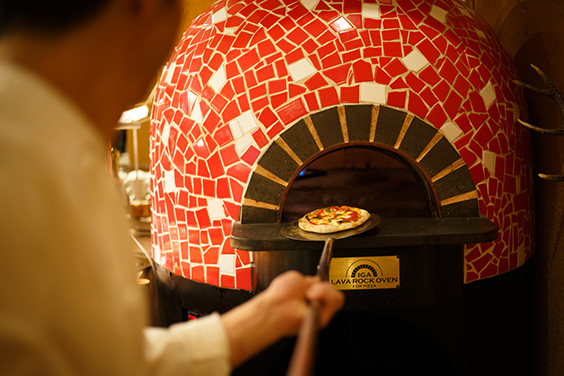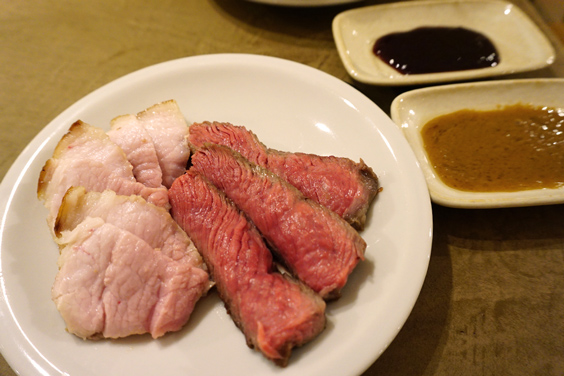 The tender beef steak and the Itoshima brand pork, "Ito no Takara" (lit.: Ito's Treasure) steak can be matched with both Japanese and Western sauces!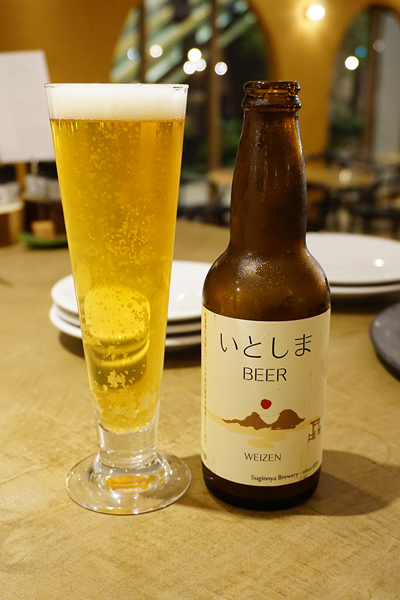 Itoshima-born local beer, "いとしまBEER" (ITOSHIMA BEER)! The label design, which depicts the Wedded/Married Couple Rocks at Futamigaura, is lovely!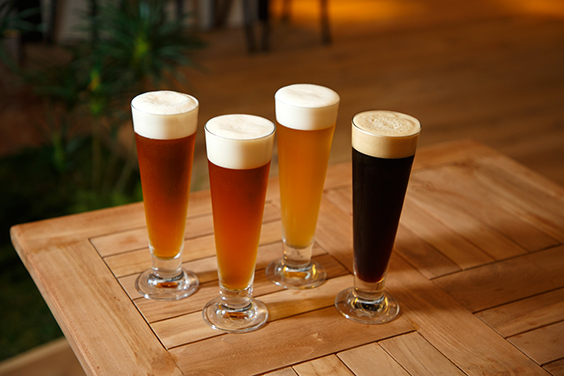 You can add 100 yen to the free drink option to get four different kinds of craft beer!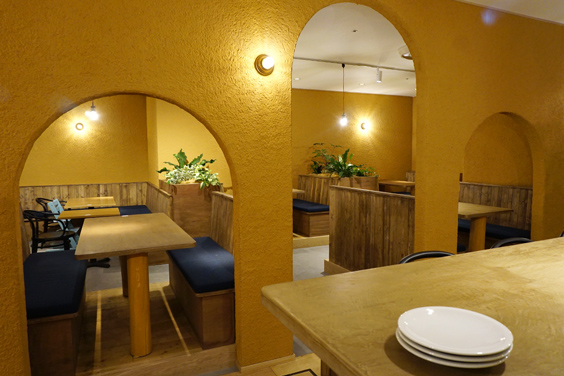 An interior that makes you think you've arrived in Europe! A total of 156 seats. The private room (50 seats) is also convenient for events!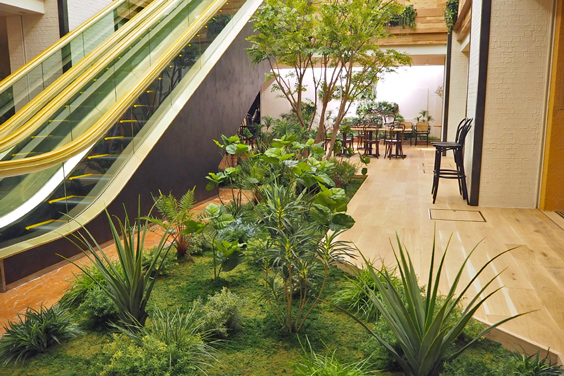 The terrace seats, which overflow with a feeling of openness, are also recommended!
External Links