"BEASTARS EXHIBITION" running at Kitakyushu Manga Museum until 29 Aug (Sun)♪

Lots of hand-drawn images by the author as well as precious original drawings of the finale!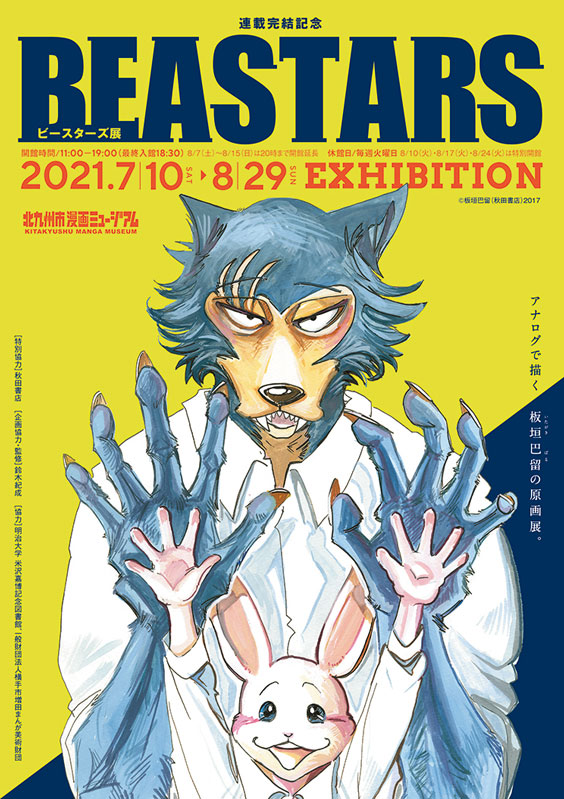 "BEASTARS" is a manga depicting a world where herbivores and carnivores coexist while having conflicts. It received overwhelming support from readers after the serialization in the Weekly Shōnen Champion started in 2016. Though it is a little sad to say, the manga had come to an end in 2020. However, the heat still goes on as the second season of the anime series is currently aired (streaming service) in more than 190 countries and regions! Being such a popular manga, it is now running the "BEASTARS EXHIBITION" at Kitakyushu Manga Museum until 29th August (Sun).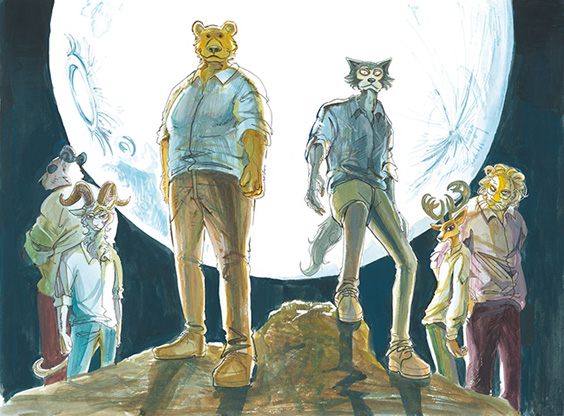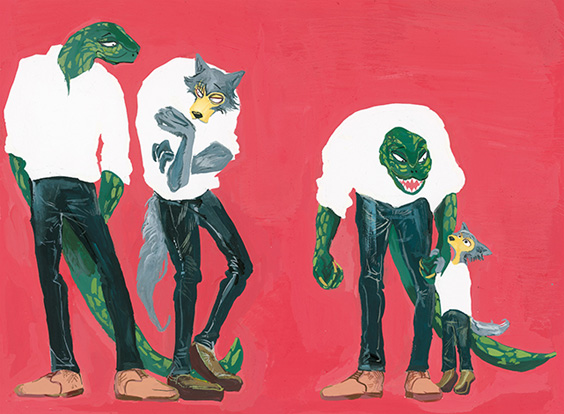 ©板垣巴留(秋田書店)2017
The story revolves around the grey wolf Legoshi ― the kind protagonist who is a carnivorous beast with sharp claws and fangs, his love interest dwarf rabbit Hal, and the red deer Rouis who is a charismatic being at the school they attend. The exhibition allows you to view the story from multiple perspectives through approximately 260 pieces of hand-drawn original images (including coloured illustrations) of this "animal version of drama".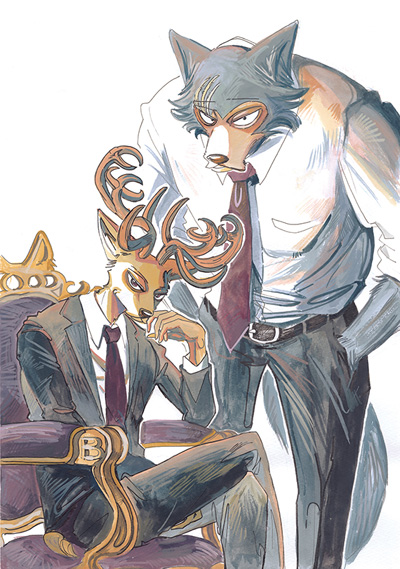 ©板垣巴留(秋田書店)2017
The author, Itagaki Paru, has brilliantly depicted multiple animal "races" in different body figures. Surprisingly, the illustrations were completely "manual" instead of using digital tools, which is said to be rare these days. So, don't miss the chance to take a closer look at the author's pen strokes, including original images of the finale which are first presented to public. (Editorial Dept: Hachi)
INFORMATION
BEASTARS EXHIBITION / BEASTARS展
- Event Date: Saturday 10 July 2021 - Sunday 29 August 2021
- Venue: Kitakyushu Manga Museum Special Exhibition Room (5F Aruaru City, 2-14-5 Asano, Kokurakita-ku, Kitakyushu City)
- Opening Hours: 11:00 - 19:00 * Last admission: 18:30)
  *Open until 8pm from 7th Aug (Sat) to 15th Aug (Sun)
- Closed: Every Tuesday (Exception: open on 10, 17, and 24 August)
---
- Itagaki Paru "BEASTARS" Special site:
https://www.akitashoten.co.jp/works/beastars/
- Itagaki Paru Official Twitter:
@Beastars_WC
Related Articles