"Absolutely Interesting" manga works have been announced in "Piccoma AWARD 2020"!

The 7 award-winning manga including the exceptional blockbuster "Demon Slayer: Kimetsu no Yaiba" were announced!!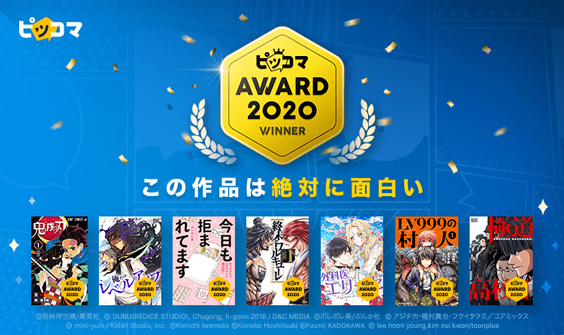 The digital manga and novel subscription service "Piccoma" has announced the 7 manga awarded from the "Piccoma AWARD 2020". They are selected in a way using points converted from the readers' data such as the number of viewers and other details, which includes all manga in Piccoma viewed from March 2019 to February 2020. For the "Absolutely Interesting" manga works selected by about 10 million Piccoma readers, special award names using days of the week in Latin such as "LUNA (Monday) Award" were given individually to every manga, to express the appreciation of "giving us fun and excitement everyday". It is for sure to become a hot topic soon! They are all in different genres so you may take them as a reference for choosing your manga in the future! (Dept. Editorial: Nika)
◎LUNA (Monday) Award
"鬼滅の刃" (Demon Slayer:
Kimetsu no Yaiba
) Gotōge Koyoharu / SHUEISHA INC.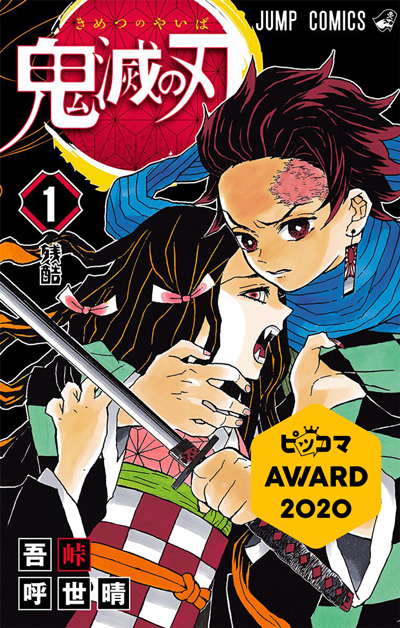 ©吾峠呼世晴/集英社
More than 60 million copies of Tankōbon have been published! Popular among all ages and it is still a hot topic at the moment!
◎IGNIS (Tuesday) Award
"俺だけレベルアップな件" (
Ore dake level up na ken
/ lit.:Solo Leveling) DUBU (REDICE STUDIO), Chugong, h-goon / D&C MEDIA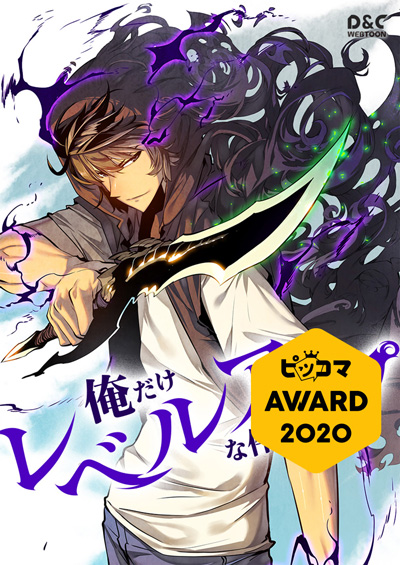 ©DUBU(REDICE STUDIO), Chugong, h-goon 2018/D&C MEDIA
Popular among fans of "Isekai / Tensei" genres, this Webtoon is getting more and more readers!
◎AQUA (Wednesday) Award
"今日も拒まれてます~セックスレス・ハラスメント 嫁日記~ " (
KYOU MO KOBAMARETE MASU
/ lit.: Rejected again today) Poreporemi / BUNKASHA
©ポレポレ美/ぶんか社
A story close to real life that depicts the protagonist's deep worries and emotions, and shared the same feelings of women in their 20s or 30s.
◎ARBOR (Thursday) Award
"終末のワルキューレ" (
Shuumatsu no Valkyrie
) Manga drawing: AJICHIKA Original Story: UMEMURA SHINYA Composition: FUKUI TAKUMI / COAMIX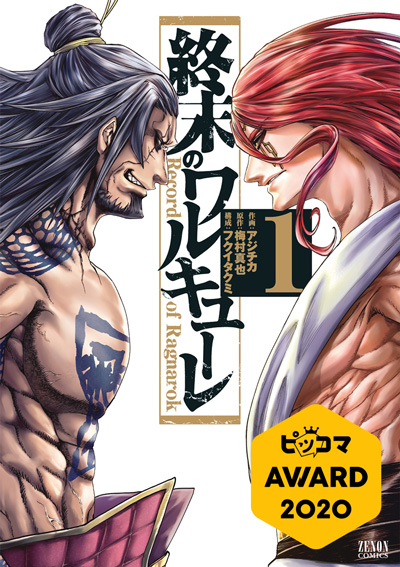 ©アジチカ・梅村真也・フクイタクミ/コアミックス
Having mostly male readers in 20s, the story depicts the 13th battle between the human race and the gods betting on the survival of humanity!
◎AURUM (Friday) Award
"外科医エリーゼ" (
Gekai Elise
/ lit.: Doctor Elise) Manga: mini Original Story by: yuin/Kidari Studio, Inc.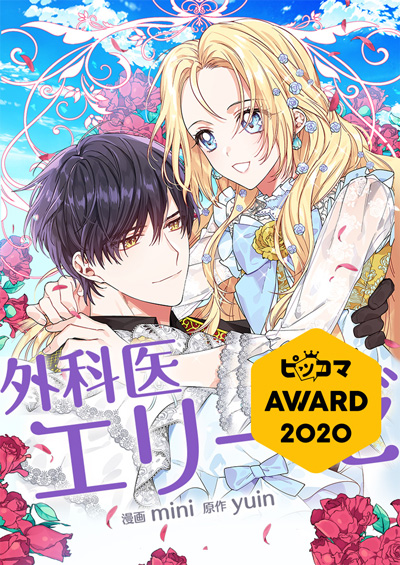 ©mini・yuin/Kidari Studio, Inc.
A fantasy story about the reincarnation of a genius surgeon, which has more than 100 episodes. This work is a pioneer of Webtoon that has attracted most female readers.
◎TERRA (Saturday) Award
"LV999の村人" (
LV999 no Murabito
/ THE VILLAGER OF LEVEL 999) Iwamoto Kenichi, Hoshitsuki Koneko, Fuumi /KADOKAWA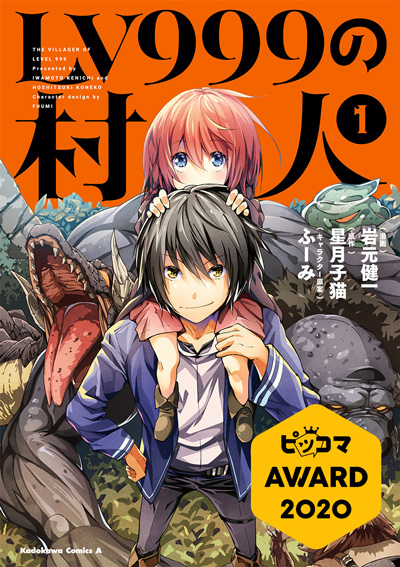 ⓒKenichi Iwamoto ⓒKoneko Hoshitsuki ⓒFuumi/KADOKAWA
A story of the weakest villager becoming the strongest by becoming "Level 999"! Besides the storyline, the attractive covers are also one of the reasons that has gained many young readers mainly in 20s.
◎SOL (Sunday) Award
"極道高校生" (
GOKUDO KOUKOUSEI
) Original Story by: lee hoon young Manga drawing by: kim eui kwon/toonplus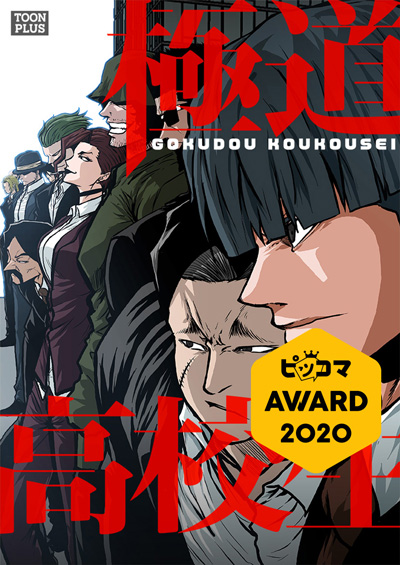 ©lee hoon young,kim eui kwon/toonplus
With the good pacing and exhilarating action scenes in the story, it will definitely enhance your Webtoon experience by reading it in full colour version as well as the easy scrolling function!
Related Articles!