Seala Brasserie and Lounge
INFORMATION

In order to prevent the spread of COVID-19, some of the facilities might have taken various measures such as reducing business hours or temporarily closing their doors. For more information, please check the relevant facility's official website or social media account.



A variety of amazing dishes prepared by top chefs!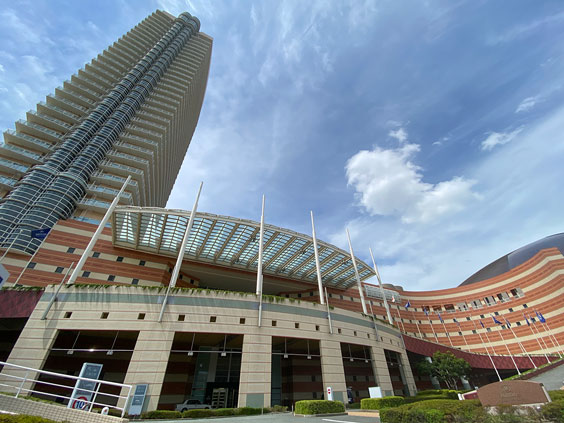 Hilton Fukuoka Sea Hawk is an urban resort hotel that holds 1053 ocean view guest rooms, thanks to its excellent location with a panoramic view of Hakata Bay and the Seaside Momochi area. In the hotel, there is a wide variety of restaurants and bars where you can enjoy Japanese, Western, and Chinese cuisines as well as high-quality services. Here, we are going to introduce "Seala Brasserie and Lounge" (4th floor) where the interesting and popular event takes place! As you step inside the 40-meter-high atrium, you would feel the extraordinary ambience. It is a place for you to fully enjoy not only the hotel's hospitality, but also authentic cuisines made with seasonal ingredients.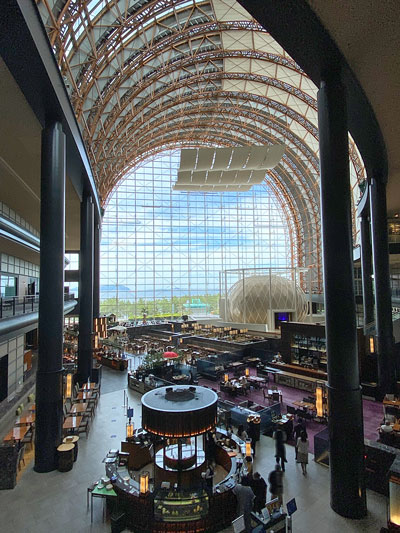 "Hilton Sweets" is a series of dessert events held regularly with various themes. This summer, you will find "Hilton Sweets buffet: SWEETS POP ART" which will be ongoing until 26th September (Sun), available only on weekends and public holidays! There is a wide variety of photogenic desserts presented by top pastry chefs who have made many attempts and efforts, so as to create delightful moments for every visitor with cute desserts. Those that are made with luxurious summer fruits are incredibly colourful! Besides, what you should not miss are the unique summer holiday-inspired displays♪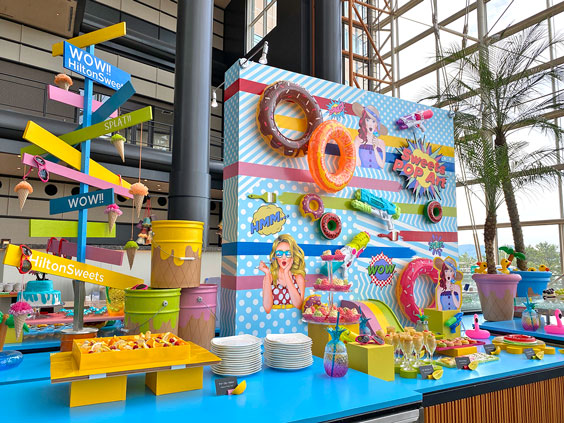 Can't get enough of these colourful desserts and the American pop art-like visual display♪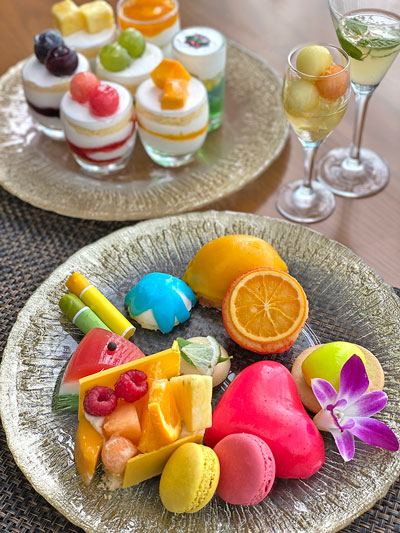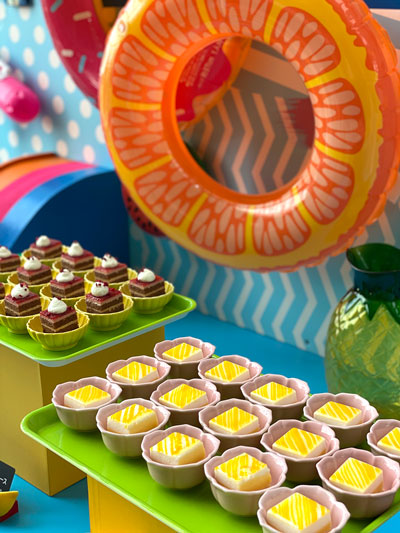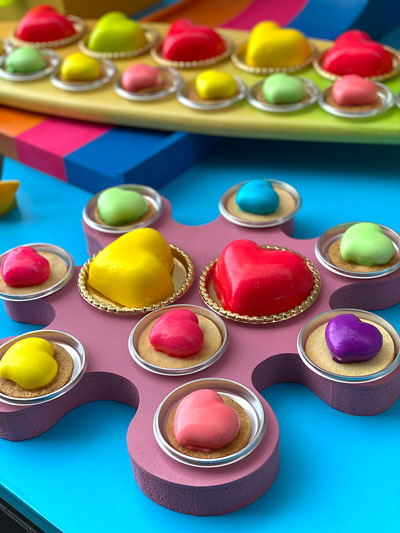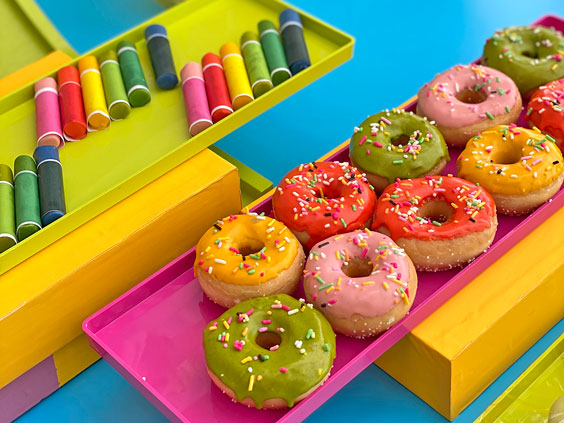 The crayon cake that looks exactly the same as real ones! Of course it's edible!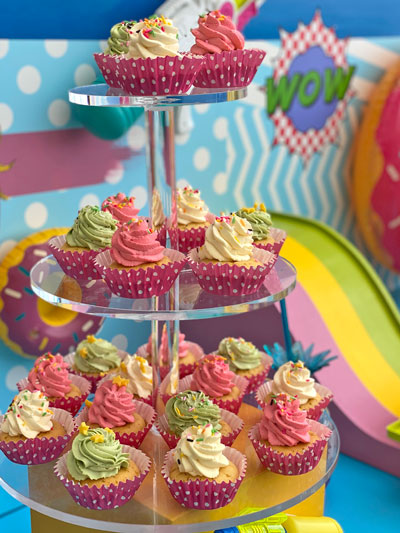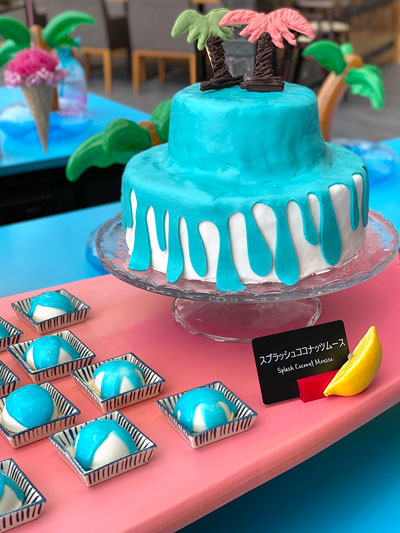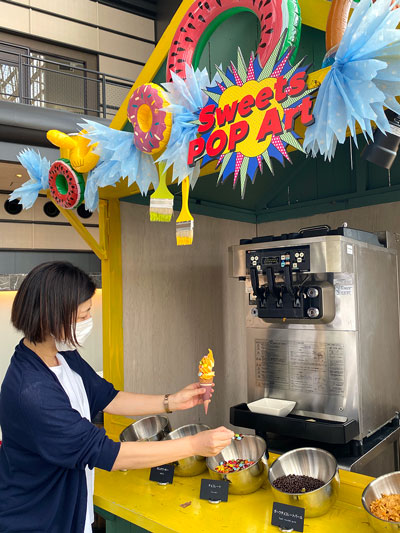 Add the toppings as you like to the Mango sorbet & Vanilla Soft Serve♪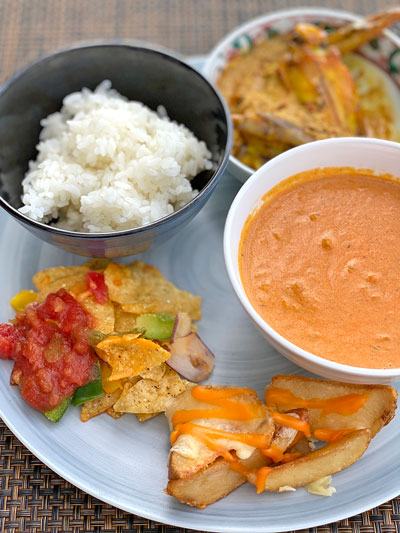 Not only sweet stuff, there are 6 types of savories too!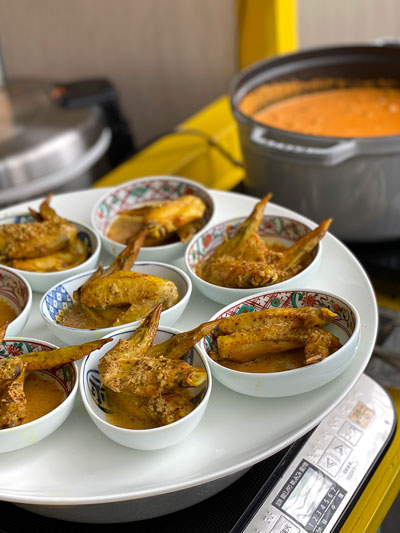 The colourful desserts presented with seasonal elements and the playful visual display are absolutely a work of art! It is for sure that you will have a pleasant time while enjoying the buffet♪ So why don't you forget the summer heat and pamper yourself with such a blissful treat?
- Hot spots around this area! -