L'UNIQUE Hiyoko
INFORMATION

In order to prevent the spread of COVID-19, some of the facilities might have taken various measures such as reducing business hours or temporarily closing their doors. For more information, please check the relevant facility's official website or social media account.



The gorgeous Fukuoka airport-limited Hiyoko Manjū!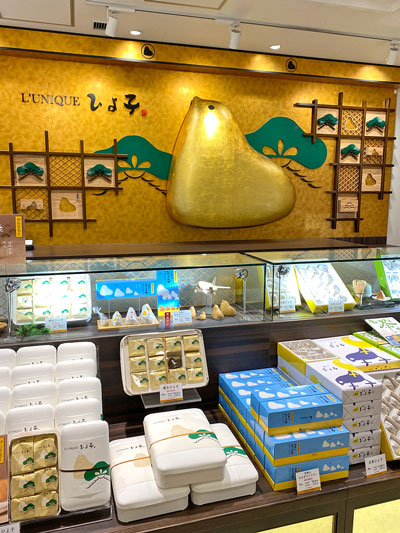 The exterior of the store incorporates the elements of "Noh stage" as a symbol of the 120-year history and culture of its founding.
Fukuoka Airport Domestic Passenger Terminal Building 2F "SWEETS HALL" is a paradise of Japanese and Western confectionery specialty stores with a wide selection of Fukuoka's latest sweets and classic souvenirs! Among these glorious shops, the one that stands out is the "L'UNIQUE Hiyoko," which opened in 2019 and has a huge golden chick display that catches the eye. The store name "L'UNIQUE" means "the one and only".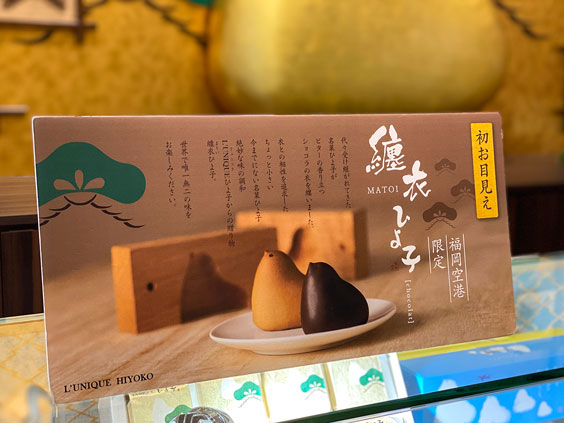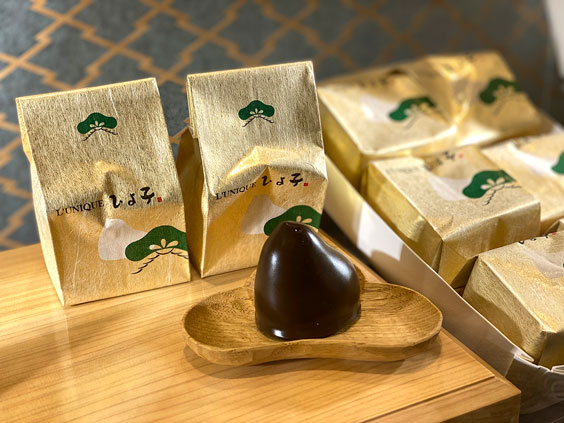 "Matoi Hiyoko" is a little smaller than the original Hiyoko. (* Matoi Hiyoko in the photo is a food sample)
The most popular item at the store is "Matoi Hiyoko," which you can only get it here! When you open the luxurious golden package made of Japanese paper, washi, you will find a little "Hiyoko" in a shiny chocolate coating. It is a sweet that melts in the mouth and goes well with green tea and coffee, where the bittersweet chocolate and the elegant sweetness of Kimi-an bean paste are in perfect harmony. This premium confectionery is perfect for souvenirs or a reward for yourself!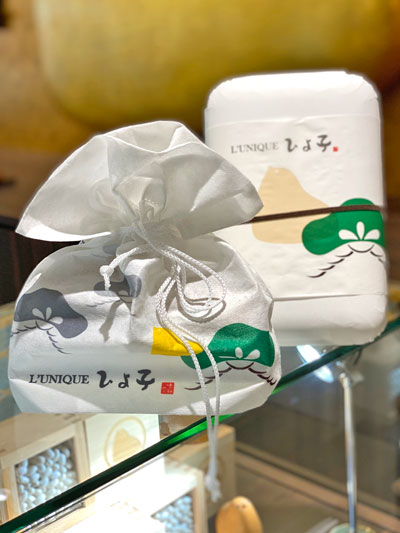 "Matoi Hiyoko" comes in 3 pieces in a pouch, and 6 and 12 pieces in a special box.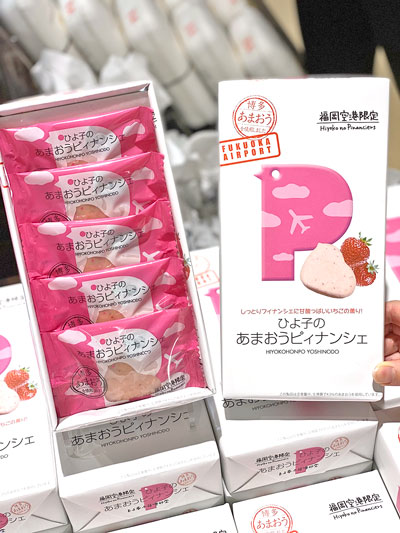 Fukuoka airport-limited "Hiyoko no Amaou Pinanciers"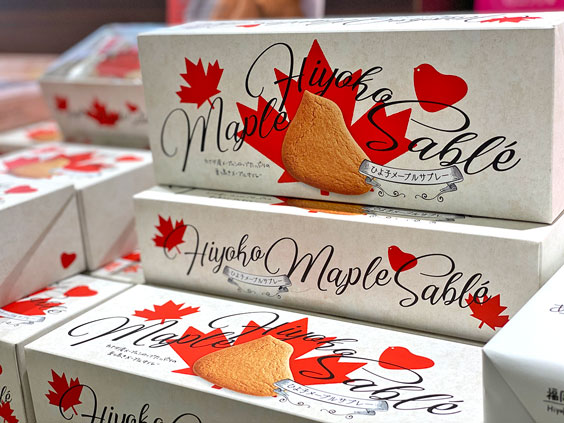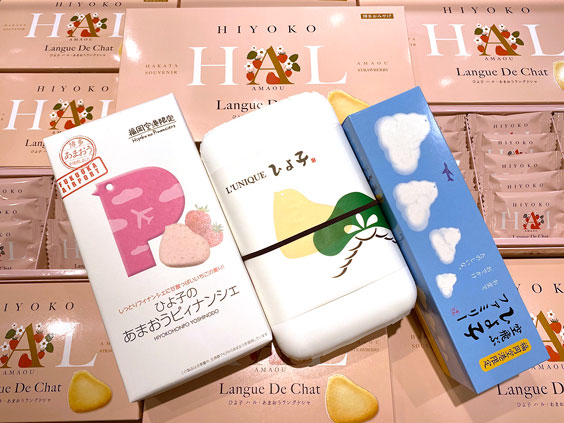 Fukuoka airport limited "Hiyoko no Amaou Pinanciers", "Matoi Hiyoko", "HIYOKO HAL AMAOU Langue De Chat", "Sora Tobu (Flying) Hiyoko Family"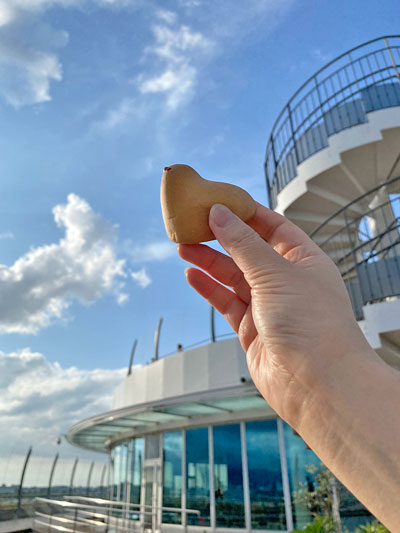 Enjoyed "Hiyoko" at the observation deck of the Fukuoka Airport Domestic Passenger Terminal Building (4F)!
"L'UNIQUE Hiyoko" has a wide variety of Japanese and Western sweets, including Fukuoka airport-limited products, seasonal products using ingredients such as Amaou. Fukuoka's famous confectionery "Hiyoko" continues to be loved for its cute looks, gentle taste and delicate craftsmanship. It's a super long-selling sweet that has been around for over 100 years! Keep an eye on the future of "Hiyoko", whose evolution never stops!
INFORMATION
L'UNIQUE Hiyoko
- Address: 2F SWEETS HALL Fukuoka Airport Domestic Passenger Terminal Building (767-1 Shimousui, Hakata-ku, Fukuoka-shi Japan)
- Fukuoka Airport Official Website (L'UNIQUE Hiyoko Info):
https://www.fukuoka-airport.jp/shops/hiyoko.html
- Hiyoko Honpo Yoshinodo Official Website:
http://www.hiyoko.co.jp/
* All information correct as of August 2021. Store layout and products may differ from current one.
- Hot spots around this area! -