Buta Soba TSUKIYA Ramen Runway Store (豚そば月や ラーメン滑走路店)
INFORMATION

In order to prevent the spread of COVID-19, some of the facilities might have taken various measures such as reducing business hours or temporarily closing their doors. For more information, please check the relevant facility's official website or social media account.



Enjoy the surprisingly clear Tonkotsu soup after arrival or before departure!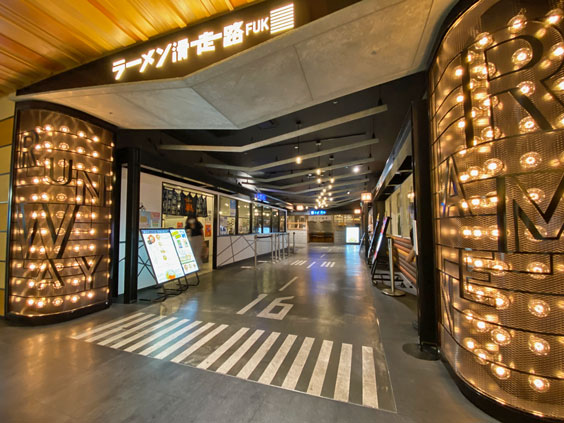 Speaking of Fukuoka specialty, Tonkotsu Ramen is what you won't forget to mention! For those who wish to enjoy the ramen right after their arrival in Fukuoka or before their departure, we would like to recommend the "Ramen Runway" that is located on the 3rd floor at the Fukuoka Airport Domestic Passenger Terminal Building.

It is a must-visit place for gourmet fans to find their favourite ramen, as there are not only famous ramen restaurants in Fukuoka but also other popular restaurants from all over Japan (*including restaurants which open only for a limited time). This time, we are introducing one of the most unique Tonkotsu Ramen restaurants in Fukuoka ― "Buta Soba TSUKIYA Ramen Runway Store"!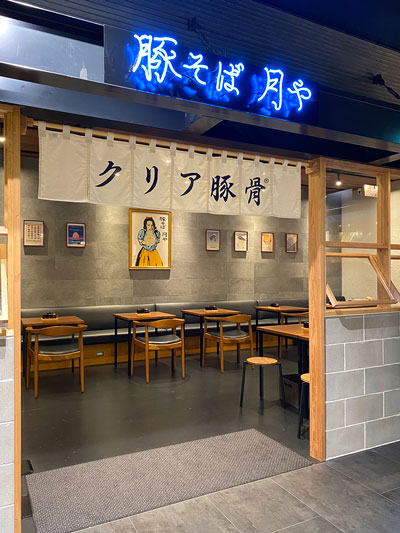 A stylish store that uses grey as the main tone. You will be welcomed by the
noren
(traditional Japanese fabric dividers) written with "Clear Tonkotsu".
You will probably think of cloudy soup when it comes to Tonkotsu Ramen, but Tsukiya's signature is the "Clear Tonkotsu Ramen" which the soup looks rather transparent. However, you don't have to worry. Although it looks different with typical tonkotsu soup, the soup is meticulously prepared by removing all the scum and without being brought to a boil, thus giving a rich umami of pork without having any unpleasant taste. Furthermore, the store serves custom-made thin noodles made from Ramugi, a type of wheat specially used for making ramen which is developed in Fukuoka Prefecture, to create a light and nice texture that goes well with the soup. Scallions and kabosu (a type of citrus fruit) are served separately so that you can add according to your preference. The refreshing citrus juice enriches the taste and satisfy your tastebuds until the end♪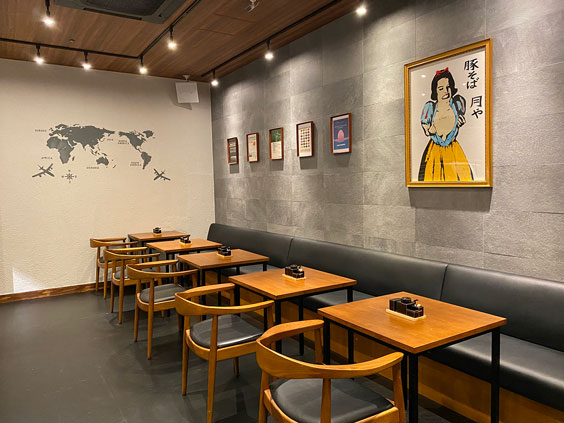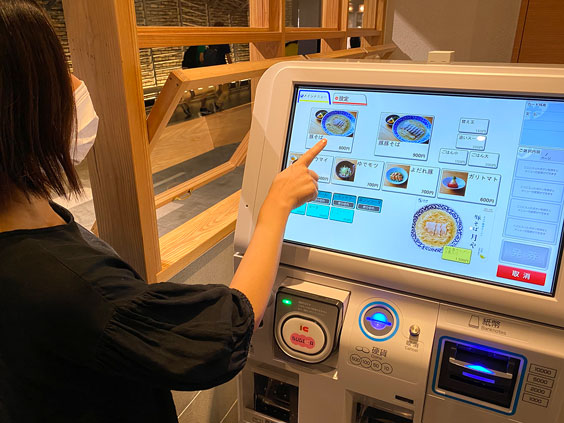 You have to order by purchasing meal tickets. It is actually convenient to settle the payment at first!
Simple and nice. It's neither too strong nor too plain, you can enjoy the refined taste of char siu.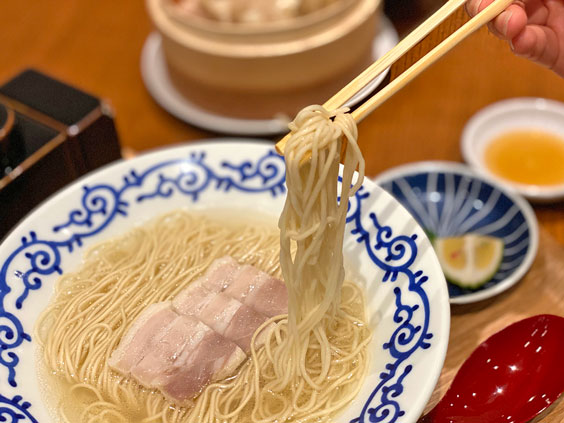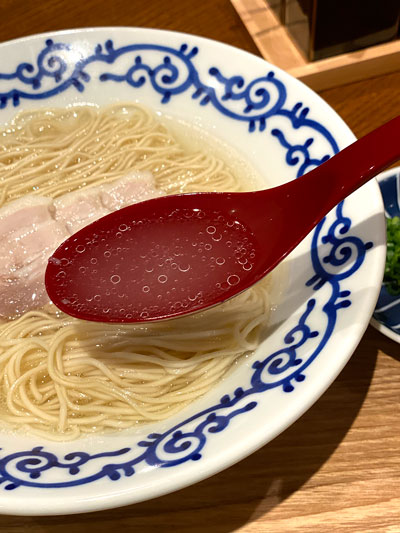 The soup appears to be more clear when you scoop it with a red spoon. The tonkotsu taste is more than you imagined!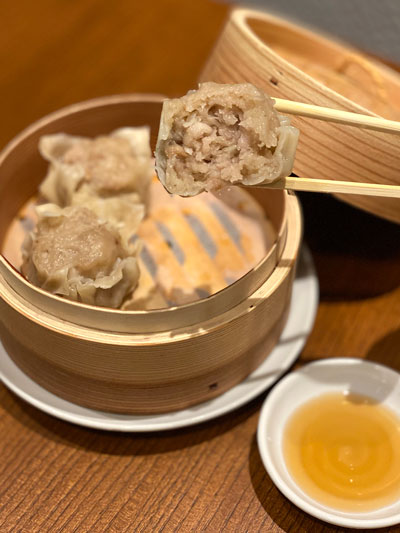 The popular big shumai made from domestically-produced pork. It is so plumpy and juicy!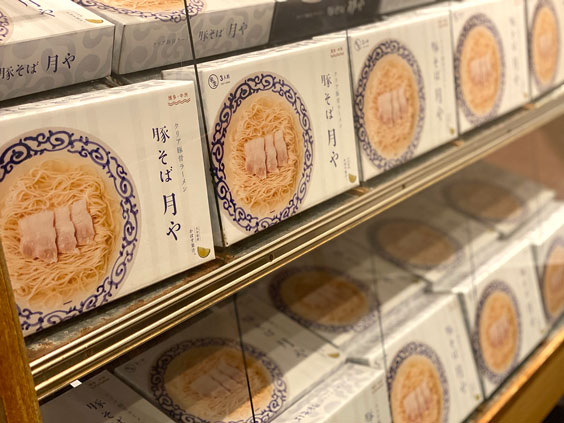 The Clear Tonkotsu ramen is also available in souvenir packages. Each pack contains 3 servings and kabosu juice.
- DISCOVER Fukuoka! Fukuoka Gourmet Guide -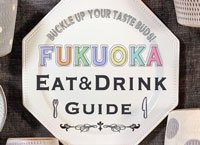 Fukuoka Eat & Drink Guide - Buckle Up Your Taste Buds!
We have listed out useful food related information that introduces stylish and unique cafes, restaurants, and pastry shops in Fukuoka, Japan! It is organized by area so you may use it as a reference when visiting Fukuoka♪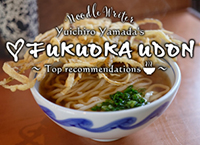 ♥ FUKUOKA UDON - Noodle writer Yuichiro Yamada's top recommendations!
This series sees a Fukuoka-native noodle writer Yuichiro Yamada talk about the exciting world of udon! Read-on to discover more about Fukuoka's famous udon culture!
- Hot spots around this area! -