Interview Now - 中川晃教 (Akinori Nakagawa) & 染谷俊之 (Toshiyuki Someya) -(1/3)

It is now 40 years since the original "銀河鉄道999 (Galaxy Express 999)" anime was first broadcast. A special stage show called "銀河鉄道999" -GALAXY OPERA- will be performed in Tokyo, Osaka, and Fukuoka this Summer in order to mark the milestone! Two of the stars of the show, Akinori Nakagawa (as Tetsuro Hoshino) and Toshiyuki Someya (as Count Mecha), visited Fukuoka to promote their upcoming performance!

We spoke to the two in-demand actors about their experience with Leiji Matsumoto, the creator of the work and supervisor of the the stage show. They also gave us some insight into what we can expect from the performances, their roles in production, and what they like to get up to away from work! We have special signed cards and tickets to the Kitakyushu (Fukuoka, Japan) performance to give away! Read-on to find-out how to apply for these awesome prizes!
I hope that everyone can get a better understanding of the origin and significance of this steam train in 2018!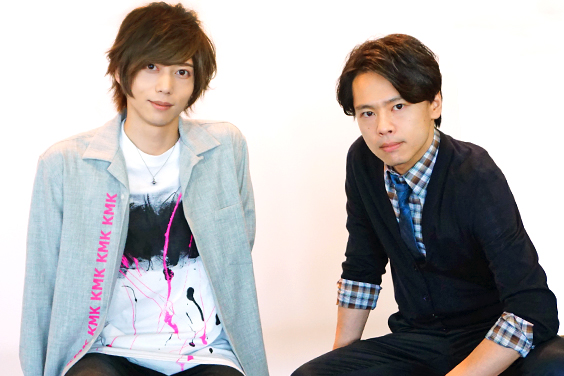 [From left] 染谷俊之 (Toshiyuki Someya), 中川晃教 (Akinori Nakagawa)
asianbeat (hereafter referred to as ab): It's 40 years since the TV anime "銀河鉄道999 (Galaxy Express 999)" was first broadcast in Japan. It's also been decided that a live-action drama will be produced, but what are the fun parts of the stage show? What sections of the performance do you think the audience will enjoy?
Toshiyuki Someya (hereafter referred to as Someya)
: Well, I guess that one of the biggest attractions will be seeing real life people performing as the characters. I'm sure the audiences will enjoy the experience of seeing the likes of Tetsuro, Maetel, Captain Harlock, Emeraldas, and Count Mecha jumping out into the real world! I think it will also be fun for them to feel like their flying through the stars with us on "999!"
ab: Mr. Nakagawa, how are you feeling at the moment?
Akinori Nakagawa (hereafter referred to as Nakagawa)
: Finally performing this production on stage will be both amazing and moving. Talking about anime... In recent years, I've felt that it is a medium that has a strong message and the power to penetrate into people's lives.
New characters and stories have appeared before and since then. But I think that this stage adaption gives us the chance to think about the "Galaxy Express 999" once again... Why we have been drawn to it in 2018, its message, its universal appeal, the implications of the subject matter, what the work means, and so on.
"Eternal-life," "machine bodies," an "endless journey".... I believe that this stage production can help everyone better understand the origin and significance of this steam train in 2018. You know... People who are not familiar with "Galaxy Express 999" might get a chance to see this upcoming play and get a hint why so many grown-ups are fascinated by the story... that's the kind of thing I'm hoping for!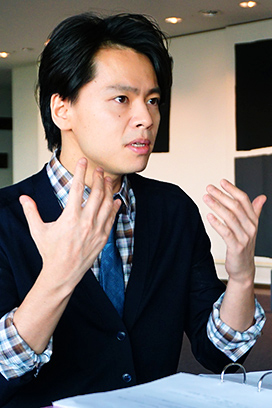 ab: Mr. Someya, you are scheduled to appear in the live-action drama version, which will be broadcast on Monday 18th June. Are there any differences between performing on stage and on screen?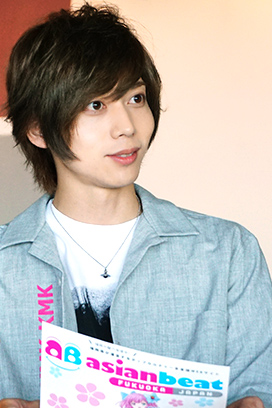 Someya
: When it comes to the drama and stage show... They have different casts and scripts. So I feel like they are separate productions. Dramas and stage shows have their own merits, so I'm trying not to be drawn to one more than the other. But I have to say, I am feeling pretty nervous about the live-action drama!
Nakagawa
: When will this article be posted? I guess it would be cool if the (asianbeat) readers start to feel a sense of excitement before the live-action drama hits TV screens, right (lol)?
Someya
: (lol!)
ab: This interview will be posted in multiple languages, so there will surely be a sense of excitement among fans overseas, too!
Someya
: Oh, really! That's great! It would be amazing if people overseas saw it, too!
Nakagawa
: I'm really interested to see how "機械伯爵" (Count Mecha) will be portrayed in the TV drama!
Someya
: I wear a mask for the drama. I have a full face mask just like in the original. So, in a sense the visual appearance of the character in the drama looks more like the original than what you will see in the play.
ab: Mr. Nakagawa, you've met the author Leiji Matsumoto, right? What are your memories of the encounter?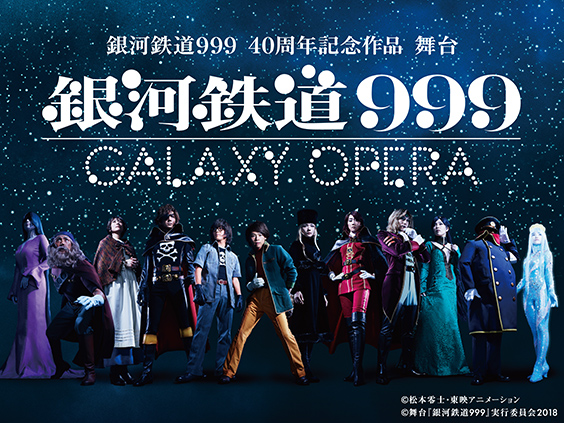 Nakagawa
: There's so many... Like with "999." As he continues to create the story, Mr. Matsumoto says that there are parts of his own life that overlap with some of the characters, such as Tetsuro. He said that the both he and the story will cease when they reach 1000. He continued, "That's why I'll keep on writing... The story never ends!" I think that's so incredible!
Mr. Matsumoto is now 80 and is still working on the story, which is now celebrating its 40th year. He gave permission for the stage version to be produced. And it was then decided that he would be the show's general supervisor... His passion is truly amazing! I'm so lucky! It's truly an honor to be a part of this production. All us performers are practicing for the play right now with that kind of attitude!