Interview Now ~ 佐藤元 (Sato Gen)、天﨑滉平 (Amasaki Kohei) ~(2/2)

Improvising characters on stage! The crowd got to meet a character dealing with chunibyo ("middle school syndrome"), a womanizer, and a childhood friend!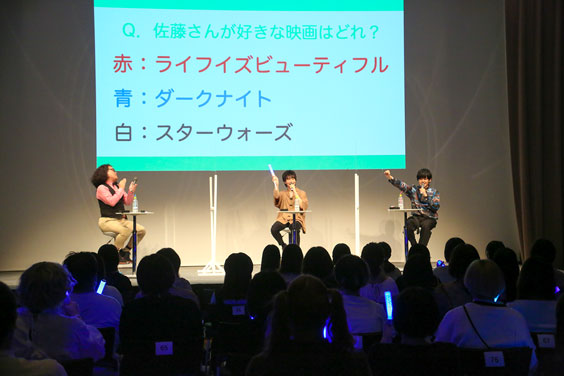 The audience responded to different parts of the show using glow sticks!
During the "confessions" section of talk, the entire venue burst out laughing when Sato revealed that until recently he has been calling the famous department store Marui by the wrong name. Sato told the crowd that he thought the shop was called OiOi (the store's logo resembles the Roman letters OIOI). At that point Amasaki confessed that he was using double-sided tape to hold the tongue on his shoe down. He even showed his shoe to the crowd to prove it. Everyone had such a great time!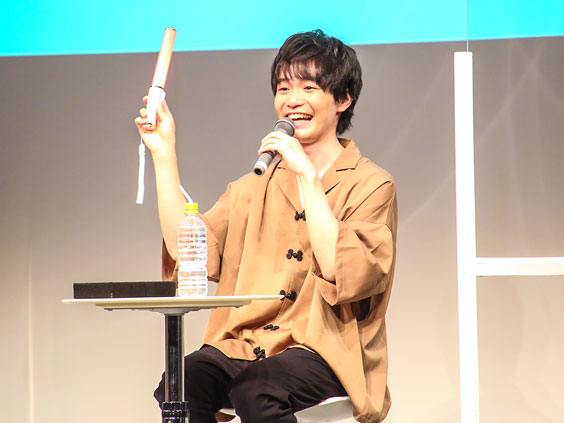 There was even time for improv! Sato performed a sketch called "confession of love from your childhood friend." During the segment he called out "I found a four-leaf clover just for you. I love you!"
When asked if they would like to make up a nickname for each other, Sato said, "Because he makes everyone happy, how about 'little sun!'" To which Amasaki replied, "Someone said this before but... Gen-kun is totally crazy about performing! Hearing the kind hearted Amasaki and stoic Sato give each other nicknames that capture their personalities seemed to strike a chord with the audience! The "Next Stars Circle's Specialty" featured some improvising. During this section of the event, the crowd was treated to some unique characters. There was one joke after another!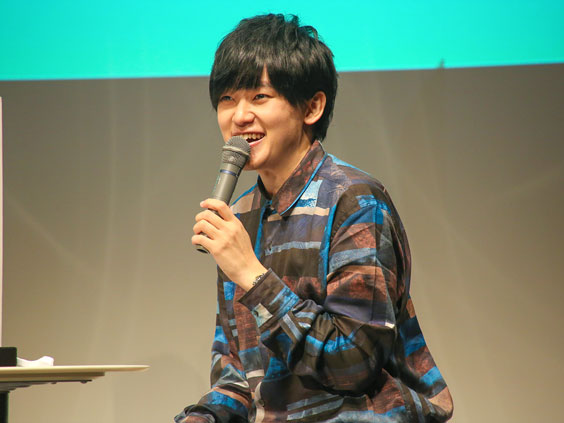 Amasaki was given the challenge of talking like a womanizer in a cool voice! Putting on his best sexy voice Amasaki said "hey girl, it's hot in here, would you like to go somewhere cool with me?"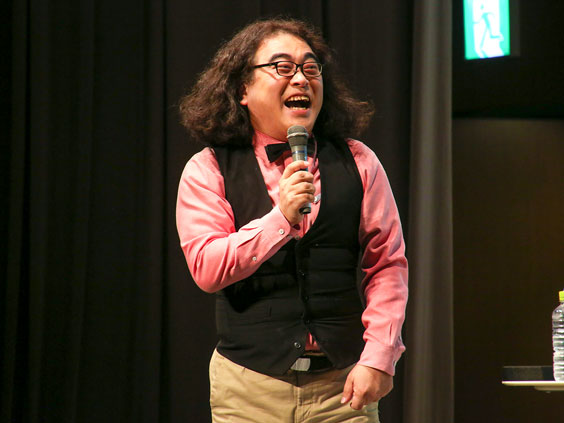 Matsuzaki was full of energy while hosting the event and was able to draw out the best from the two stars!
"Next Stars Circle" is an event that gives you the chance to fun out more about some of your favorite voice artists! Make sure to keep an eye out for future "Next Stars Circle" events and so on!
PRESENT!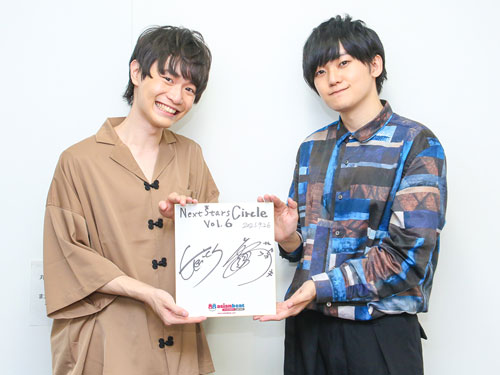 One lucky asianbeat reader will win a card signed by Sato Gen and Amasaki Kohei (winner will be chosen by lottery)! If you are interested in applying, please click the button below and fill in all your relevant information. We are looking forward to hearing from you!
[Application Period]
Tuesday 2nd November 2021 - Sunday 12th December 2021 (JST)
[Winner to be announced on]
Wednesday 15 December 2021 (JST)
The application period is now over. Thank you! Please wait for a while until the prize winners to be announced.The lucky winner is...ZHUANG san
(Please note, winners will receive an email directly from asianbeat. If you don not reply with a confirmation message within a week, you application will become invalid and you will not be able to claim your prize.)
*All photos provided by: Next Stars Circle
©︎Next Stars Circle
Related Articles
PRESENTS
All the info. on asianbeat's present campaign!