Interview Now - 岩崎諒太 (Iwasaki Ryota), 関智一 (Seki Tomokazu) - (1/2)

We've had an interview with Iwasaki Ryota and Seki Tomokazu, who appeared as "Next Star" and special guest respectively at the voice actor support event "Next Stars Circle Vol.4", held in Fukuoka City on Sunday 27th September! There is a wonderful giveaway so don't miss out anything until the end!
It's been a while since the last regional event, so very excited to be here!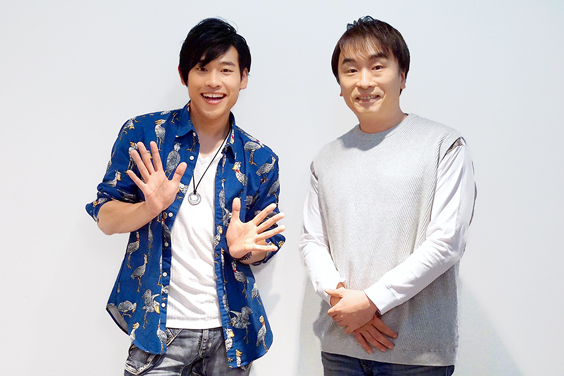 (From the left) 岩崎諒太 (Iwasaki Ryota) and 関智一 (Seki Tomokazu)
asianbeat (hereafter referred to as ab): You just finished your afternoon performance. How did it go?
Iwasaki Ryota (hereafter referred to as Iwasaki)
: In fact, this is the first time I've participated in a regional event since the COVID-19 pandemic. I was so grateful and excited to be the main guest!
Seki Tomokazu (hereafter referred to as Seki)
: It's been a long time since I last travelled by plane so I missed travelling far like this, and also the atmosphere of live performance.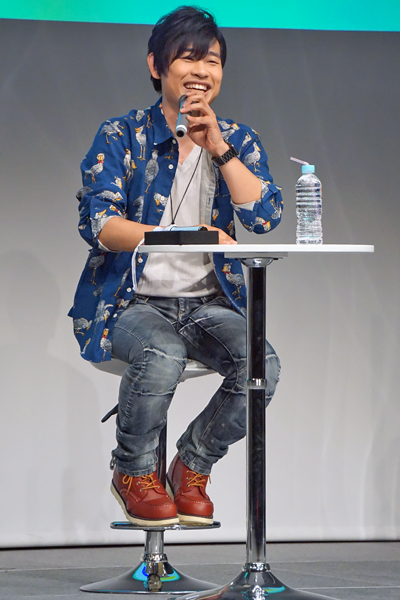 ab: As we know, both of you'd been involved in many events, radio programmes, and stage performances. What do you think is the best part, or the moment that you can feel the fans' passion and feedback the most?
Iwasaki
: It's when they give responses! I was told that we received a great number of emails after I appeared on a radio show in spring, I was so happy about it!
Seki
: We usually receive many compliments from our fans, but it's actually hard to know their real thoughts, so it feels like a double-edged sword. This is why I really hope that we could held in-person events like this again, so that we could see them giving direct responses by waving penlights or giving big applause.
ab: Mr. Iwasaki is known for playing Nurude Sasara from "HYPNOSISMIC: DIVISION RAP BATTLE" and Yoarashi Inasa from "MY HERO ACADEMIA", and Mr. Seki, you have played Suneo from "Doraemon", Kogami Shinya from "PSYCHO-PASS", Shinazugawa Sanemi from "Demon Slayer: Kimetsu no Yaiba" and lots of more characters! If you could be any character in the real world, who would that be?
Iwasaki
: A handsome guy like Kimura Takuya! I'd like to play a cool character!
Seki
: Everyone loves Doraemon, so think I'd say... Doraemon!
ab: What are the moments that make you feel it's so great to be a voice actor?
Iwasaki
: It's when someone said "didn't know that you're in it!" to me. I'm glad that sometimes people recognize my voice, but I'm particularly motivated when they appreciate how I managed to integrate with the role that's totally different with my personality.
Seki
: I think it's not only when I'm playing a person, but also a "thing". It's interesting when "things" become characters and you can try to act as non-humans.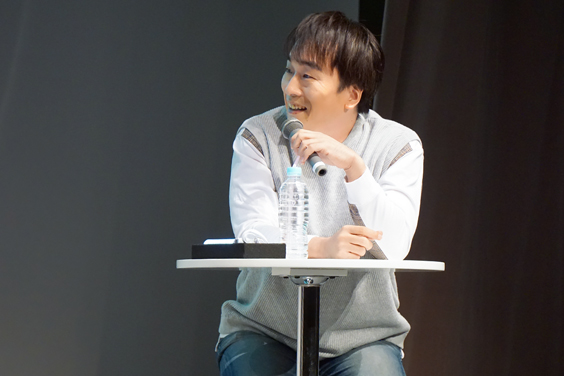 ab: What are you into right now?
Iwasaki
:
Karikari ume
(crunchy pickled plums)! I've been trying several kinds of plums from different stores, and I like the one that have the punchiest flavour, with strong sourness and saltiness,
Seki
: For me, it's
Natto-maki
(fermented soybeans ricerolls). During lunch time and so on, I've been eating a lot of it lately.
ab: We know that Mr. Seki, you have done the voice-over narration for the Tokusatsu series shot in Fukuoka, "Dogengers". Both of you are a big fan of Tokusatsu works, right?
Seki
: "Dogengers" is a great series full of vitality, produced and organized by the "Aku no Himitsu Kessha".
Iwasaki
: I was surprised by the high-quality way of portraying the local heroes, their stylings/forms are amazing too! I can tell that it's a very inspiring story.
ab: Lastly, do you have any message for all of your fans and asianbeat readers?
Iwasaki
: I'm probably going to have a breakthrough for my voice acting career in the future so please follow me! I'll keep up the good work so as to expand my career overseas!
Seki
: I hope that the COVID-19 pandemic would be over as soon as possible so that we could have more interaction with each other. In the meantime, please stay tuned with us through any online activities and so on!