DOGENGERS in various places around the city

Lots of Fukuoka local things featured! Stay-tuned to the 2nd season as well!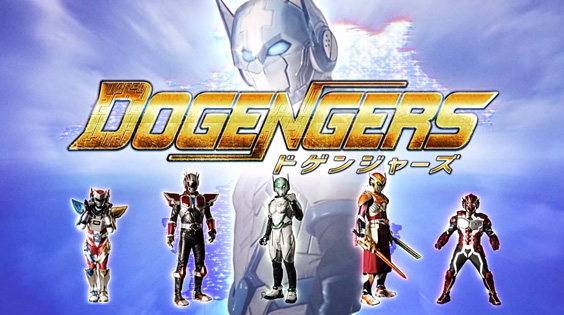 "Take the medicine and sleep" - Ohga Man's famous quote. This show depicts local heroes in Fukuoka and has become a hot topic nationwide!
Have you watched the Tokusatsu (SFX) series DOGENGERS (aired from April to June this year), which brings all of the Fukuoka local heroes together? We started watching it casually because it was set in Fukuoka, but was completely captivated by the easy-going yet fun, lively story!! I began to realize why this local TV series of Fukuoka is going viral on Twitter every week. The story depicts Tanaka Jiro (played by Masaki Kaoru), the protagonist, gathered all of the Fukuoka local heroes to fight and bring peace back to the region when Fukuoka has been occupied by "Aku no Himitsu Kessha (lit.: The secret society of evil)". It sounds like a normal superhero story, however, we got so excited when we recognized some of the places in Fukuoka, like Nishijin Shotengai on TV! Sometimes I cannot help but keep making fun of some of the scenes, especially the one that depicts the "actual" financial statement as one of the props during the program! The show ended on Sunday 28th June, but a second production has been confirmed after that. Stay tuned to DOGENGERS, a series that is gaining more and more attention nationwide!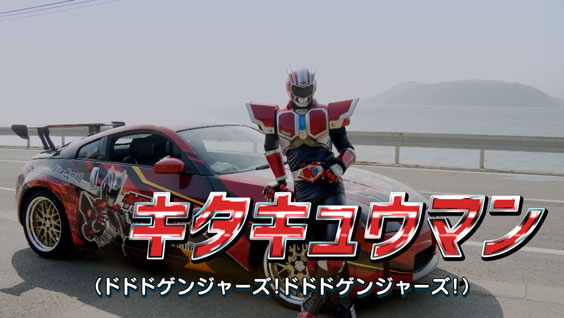 The opening scene where KitaQman (Hero from Kitakyushu City) polishes his car was shot at Kinin Park!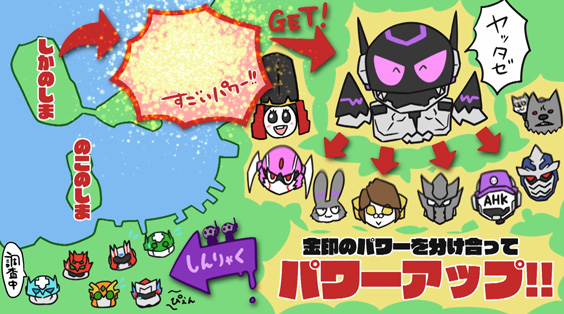 Shikanoshima, Nokonoshima... is Fukuoka being targeted by "Aku no Himitsu Kessha (lit.: The secret society of evil)"!!?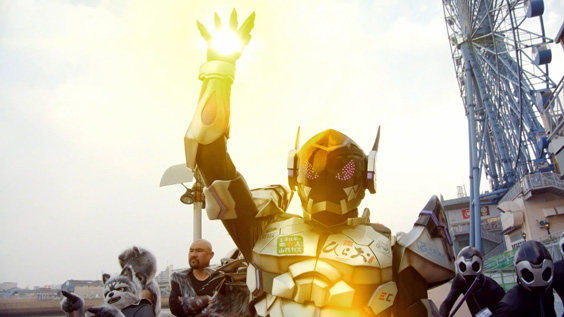 Elbrave (active in Nakama City) and other heroes are confronting the villain - Yabai Kamen, at Marinoa City Fukuoka! (Ep.1)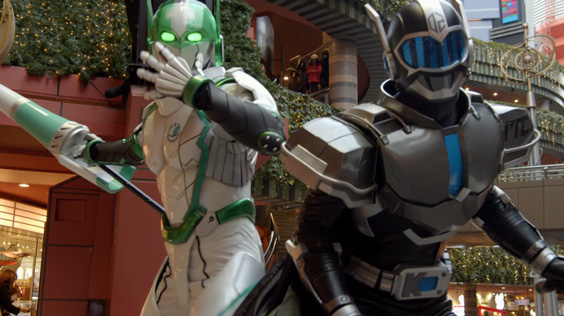 The battle at
Canal City Hakata
. The younger brother KitaQman Metal takes the place of his elder brother KitaQman, who is not fighting seriously. (Ep.3)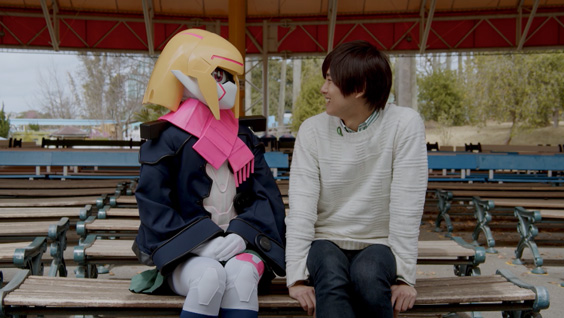 It is so nice to see Masaki Kaoru (actor who plays Tanaka Jiro and Ohga Man Rookie), he has some comforting feeling♪ This is a scene in Ep.3 shot at Kashiikaen!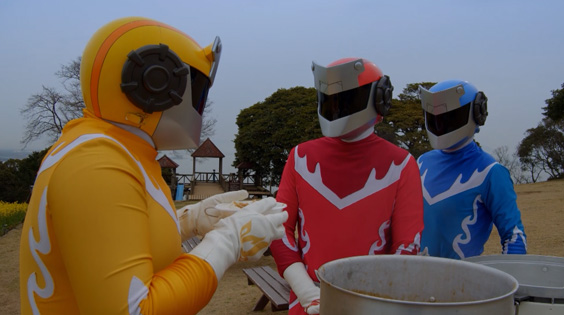 A scene in Ep.4 that depicts Yamashiron and his comrades serving curry at Nokonoshima Island Park!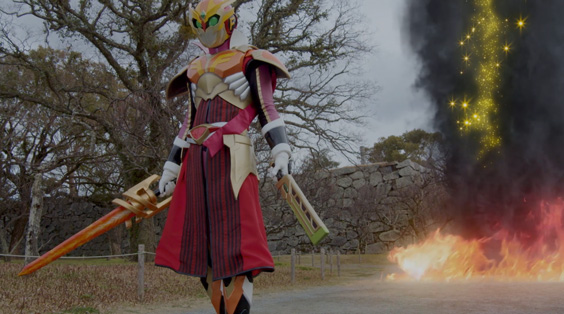 The decent hero, Fukuokalibur who wears Hakataori was engage in a battle at Maiduru Park in Ep.6.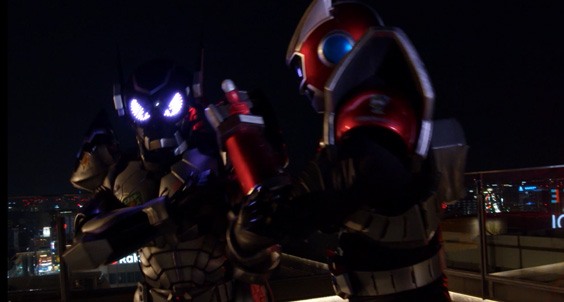 Yabai Kamen gets furious and declared a war on the Fukuoka heroes in Ep.9. The place is
Tsubame no Mori Hiroba rooftop garden
at JR Hakata City.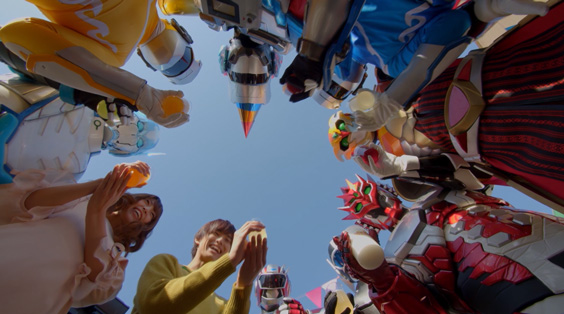 Related Articles
- DISCOVER Fukuoka! Fukuoka Tour Guide -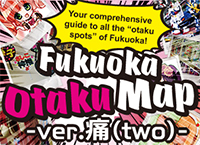 Fukuoka Otaku Map
In this feature we'll be introducing you to Fukuoka's anime and cosplay scene, but the term "otaku" doesn't just apply to a single subculture, it's used to refer to "enthusiasts" of various genres.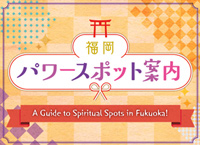 A Guide to Spiritual Spots in Fukuoka!
Did you know that Fukuoka is home to lots of shrines and temples? This series aims to introduce some of them and provide information about hidden spiritual spots in the local area!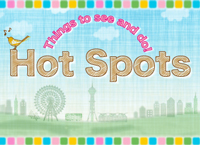 Hot Spots - Things to see and do!
We're going to introduce in and around Fukuoka's sight seeing, gourmet and fun spots in this section!