[Hakata Area] Canal Panorama Illumination

Gorgeous lights and attractions are dotted alongside the 180m canal!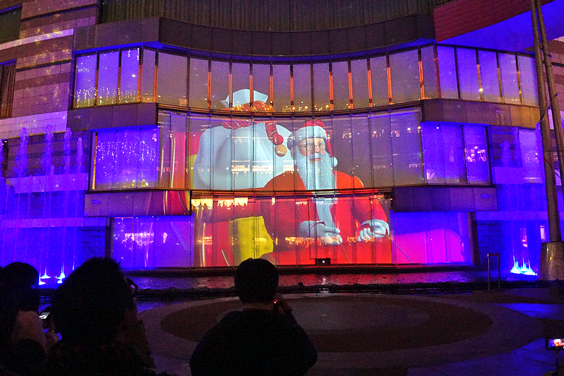 "Canal City Hakata" is a huge shopping center located about 10 minutes away from JR Hakata Station on foot. The multi-purpose facility's annual Christmas lights are back and better than ever! The "Canal Panorama Illumination" lights up the shopping facility's delightful 180m stream until 1st March 2020! Make sure to check-out these gorgeous lights sparkling under the night sky! Some popular installations from previous year's illuminations have returned. That means you can catch the Dome of Light, which has 12 meter diameter, and the "Tree of Knowledge" if you missed them last Winter! New attractions will also be featured in this year's display, such as the "Wings of Light!" There are so many glittering spots to take photographs throughout the facility! Do not forget about the magnificent water fountains just behind the Sun Plaza Stage. You can get a great view from the top floors! A special limited attraction called the "Christmas Panorama - Santa Claus is coming to canal -" will also be running until 25th December. Stop-by next time you are in the area! The whole place looks stunning once the sun goes down! * More details about water fountain display is available on the official website (Click >>
HERE
for more information!)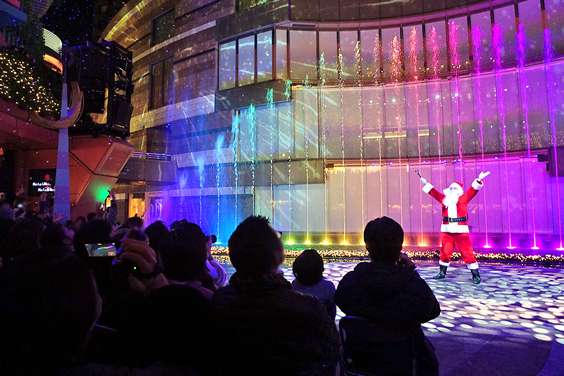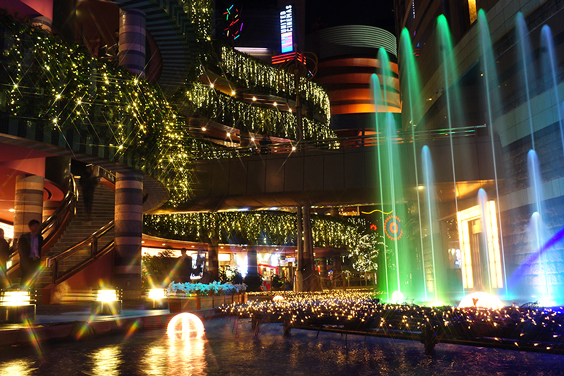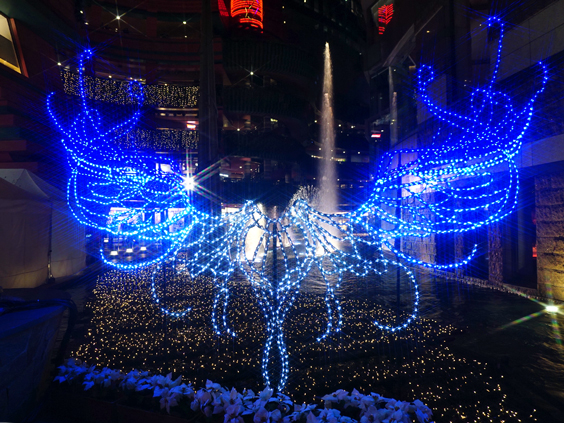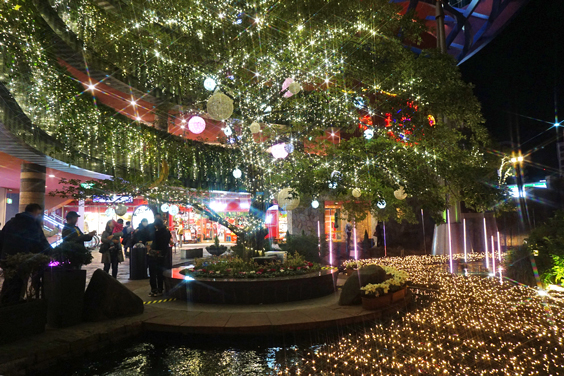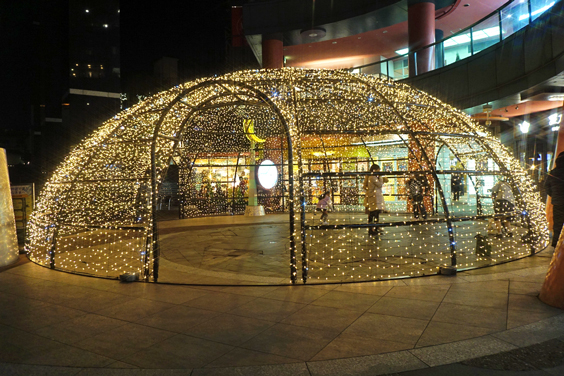 Cast members from "The Hunchback of Notre Dame" musical, a production that has been staged by the SHIKI THEATRE COMPANY, appeared at an event to turn on Canal City's Christmas lights!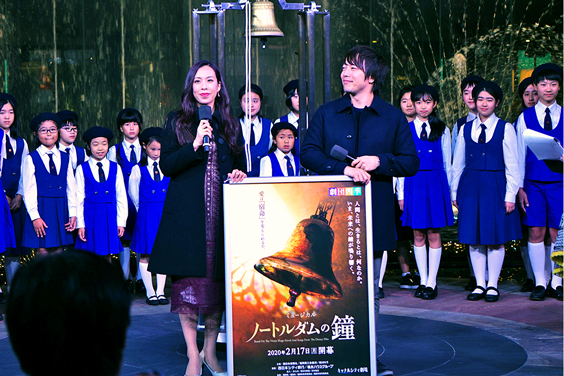 Cast members from "The Hunchback of Notre Dame" musical, a production that has been staged by the SHIKI THEATRE COMPANY, appeared at an event to turn on Canal City Hakata's Christmas lights! Iida Tatsuro (Quasimodo) and Matsuyama Ikue (Esmeralda) were at the facility on Friday 15th November! They sang two songs that feature in the musical, "Out There" and "God Help the Outcast," in front of approximately 800 people! Iida, who has performed as Quasimodo almost 300 times, told the crowd that theatergoers will not be able resist the plot's enduring appeal. He also expressed his hope that people in Fukuoka will also fall in love with this production! Matsuyama added that the musical is full of magical moments that are waiting to be discovered. She said that she wants people watch it numerous times and would like them to find hope in the story. The musical will be staged in Fukuoka for the first time early next year! The Canal City Theater will be the venue for the series of performances, which start on 17th February 2020! Don't miss it! (*The play will take place at the Canal City Theater from 17th February to 14th June 2020. Tickets for performances that fall between 17th February and 6th May 2020 are currently available.)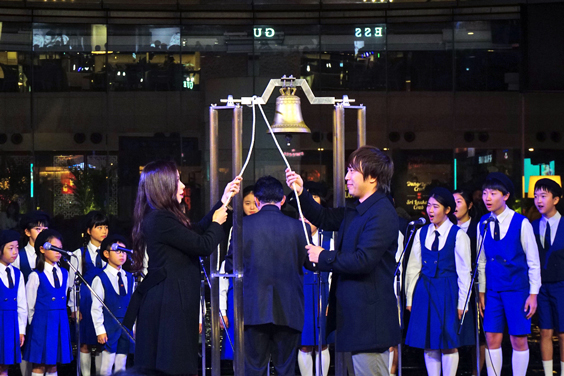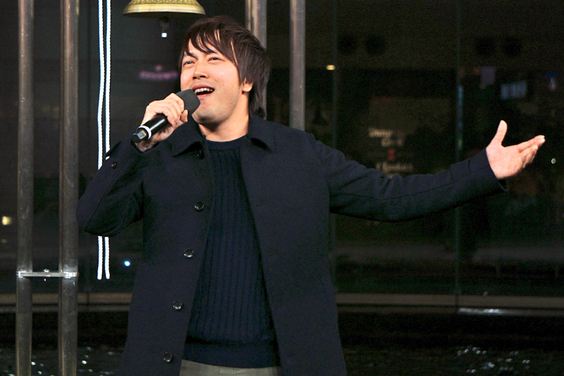 飯田達郎 (Iida Tatsuro)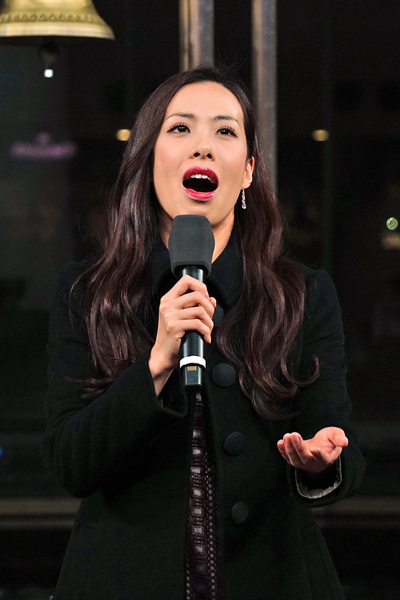 松山育恵 (Matsuyama Ikue)
Canal City Hakata
- Address: 1-2 Sumiyoshi, Hakata-ku, Fukuoka-shi, Fukuoka-ken, JAPAN
- Holidays: Open all year round
- Opening times: 10:00-21:00
- Official Website:
https://canalcity.co.jp/
- Twitter:
@Canal_official
- Facebook:
@canalcityofficial
- Instagram:
@canal_city
---
[Winter Illumination]
Canal Panorama Illumination
Illumination Period: Friday 15th November to Sunday 1st March 2020 17:00-24:00
Related Articles