Yamada Yuji - Professor at Mie University & Deputy Director of the Mie University International Ninja Research Center(2/2)

Ninja VS Samurai: Which is Stronger!?
ab: What are ninja's must-have items?
I'd like to say "
shuriken
", however there's no official record stating the use of it. The most familiar one would be "
kunai
", which we can see from the popular manga featuring ninja, "NARUTO-ナルト-". It's a long and narrow knife-like weapon that could be used not only for combat, but also for cultivating soil as well as climbing on stone walls. There's a record in Kumamoto that "kunai" was ordered from tool stores.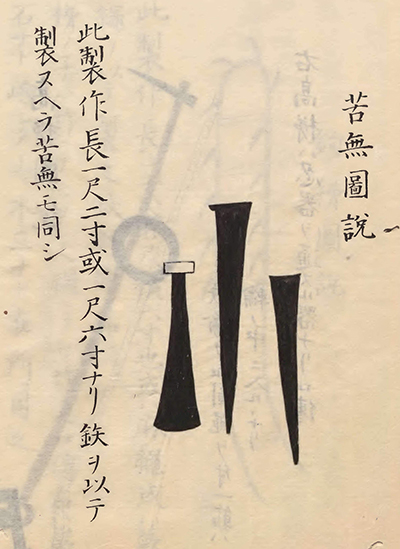 Image of "Kunai" (From "万川集海 (Bansenshūkai)" ― Collection of National Archives of Japan)
ab: Was there such thing as ninja food!?
We've reproduced the ninja's portable food "兵糧丸" (
hyourougan
) at university before. It's made by rice, sugar, and crude drugs used in herbal medicine, so it's satiating and has a perfect nutritional balance. And it actually tastes like "
nikki
" (a kind of spice similar to cinnamon).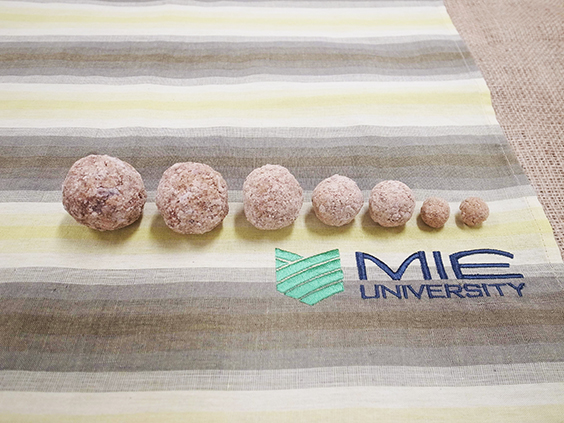 Reproduced "hyourougan" (*Photo provided by Prof. Yamada)
ab: What are the frequently asked questions by people overseas?
Many of them are curious about the existence of "
kunoichi
" (female ninja), but just as female samurai, it's believed that there were no female ninja since there're no any record of it. Another one is that they often wonder which is stronger between ninja and samurai. Well, I think the ninja had an advantage in guerrilla warfare and night battles. In fact, according to the Tenshō Iga War, it's said that the Iga-ryu Ninja defeated the Oda clan's 8,000 troops by sending only 1,500 manpower.
ab: Finally, do you have a message for ninja fans around the world?
For me, ninja are favoured by both children and adults, probably because of its mysteries that remain unrevealed or passed on to certain people secretly, which might represent people's ideals in a certain era. Ninja's characteristic that shows great self-discipline and dedication to the masters totally relate to the Japanese people. I wish that people could learn about the profound Japanese culture through these heroes of shadow originated in Japan!
INFORMATION
Yamada Yuji / 山田雄司
Professor of the Faculty of Humanities and Law and economics at Mie University / deputy director of Mie University International Ninja Research Center
- Twitter:
@mietyusei
- Facebook:
@yuji.yamada.984991
---
Mie University International Ninja Research Center (国際忍者研究センター)
- Official Website:
http://ninjacenter.rscn.mie-u.ac.jp/
- YouTube:
HERE
!
Related Articles